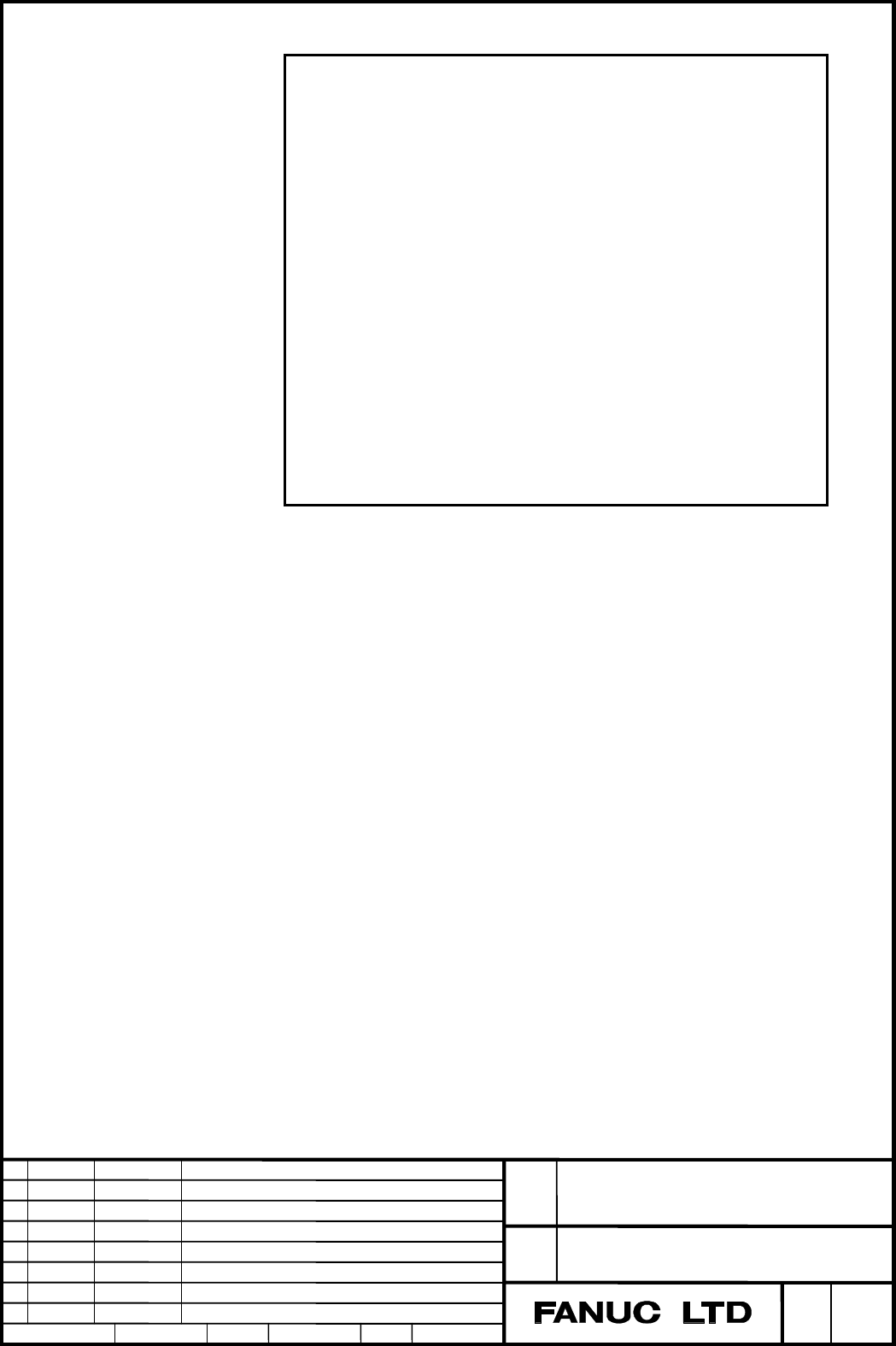 A-79805E
Title
Draw
No.
27/40
Sheet
FANUC Series 30
i
/ 31

i

/ 32

i
Live Tool Control With Servo Motor
Edit
Date
Design
Descri
tion
Date
Oct.26.2004
NOTE
1. This parameter is valid if bit 3 (MPP) of
parameterNo.3703
is set to 1.
2. If this parameter is set to 0, the corresonding spindle
cannot be selected by a P code.
3. Under multipath control, the P code specified here is
valid for each path. For instance, if the P code to
select the first spindle of path 2 is set to 21,
specifying S1000 P21 ; in path 1 causes the first
spindle of path 2 to be rotated at S1000.
4. Indentical P code values cannot be used for different
spindles. (Identical P code values cannot be used
even if the paths are different.)
5. When this param
eter is used (when bit 3 (MPP) of
parameter No.3703 is set to 1), the spindle command
selection signal is invalid.
6. To use this parameter, the multi-spindle control
function is needed.