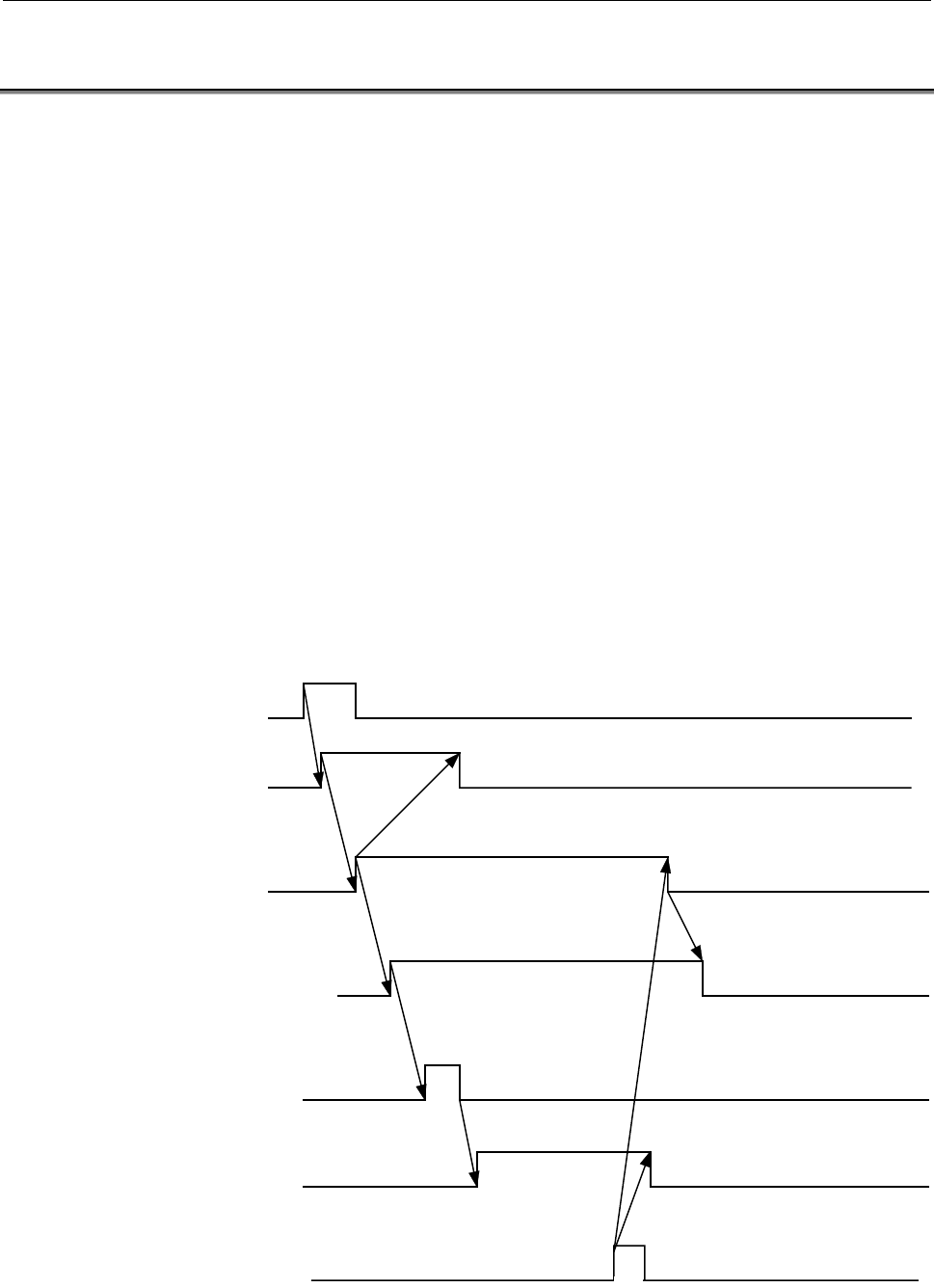 B-63343EN/02
USER PROGRAM

7.PMC CUSTOMIZING TOOLS
- 103 -
7.8
OPERATION FOR STARTING PLAYBACK MACHINING
1)
Start Playback Machining Program by soft-key [EXEC]
By pushing a soft-key [EXEC], MANUAL GUIDE system
software will turn the signal to '1' to start the playback
machining.
R959.0(ANMM) = 1 : Request to change mode to MEM
In response to this request, PMC program changes mode to
MEM and begin the sequence for starting machine operation. By
these procedure, executing of machining program will start.
2)
Start Playback Machining Program by the button on Machine
Operator's Panel
In order to start executing of a playback machining program by
pushing a button on a machine operator's panel, the following
signal can be used.
R952.7(EXE) = 1 : Request to turn on (GST) to start executing
of playback machining program.
<Timing Chart>
Start key on a machine
opeator's panel
R952.7<EXE>
(PMC -> CNC)
GST
(CNC->PMC)
MD1-3 : MEM mode
(PMC -> CNC)
ST
(PMC -> CNC)
STL
(CNC -> PMC)
Execution Machining
ERS
(PMC -> CNC)
M02, M30