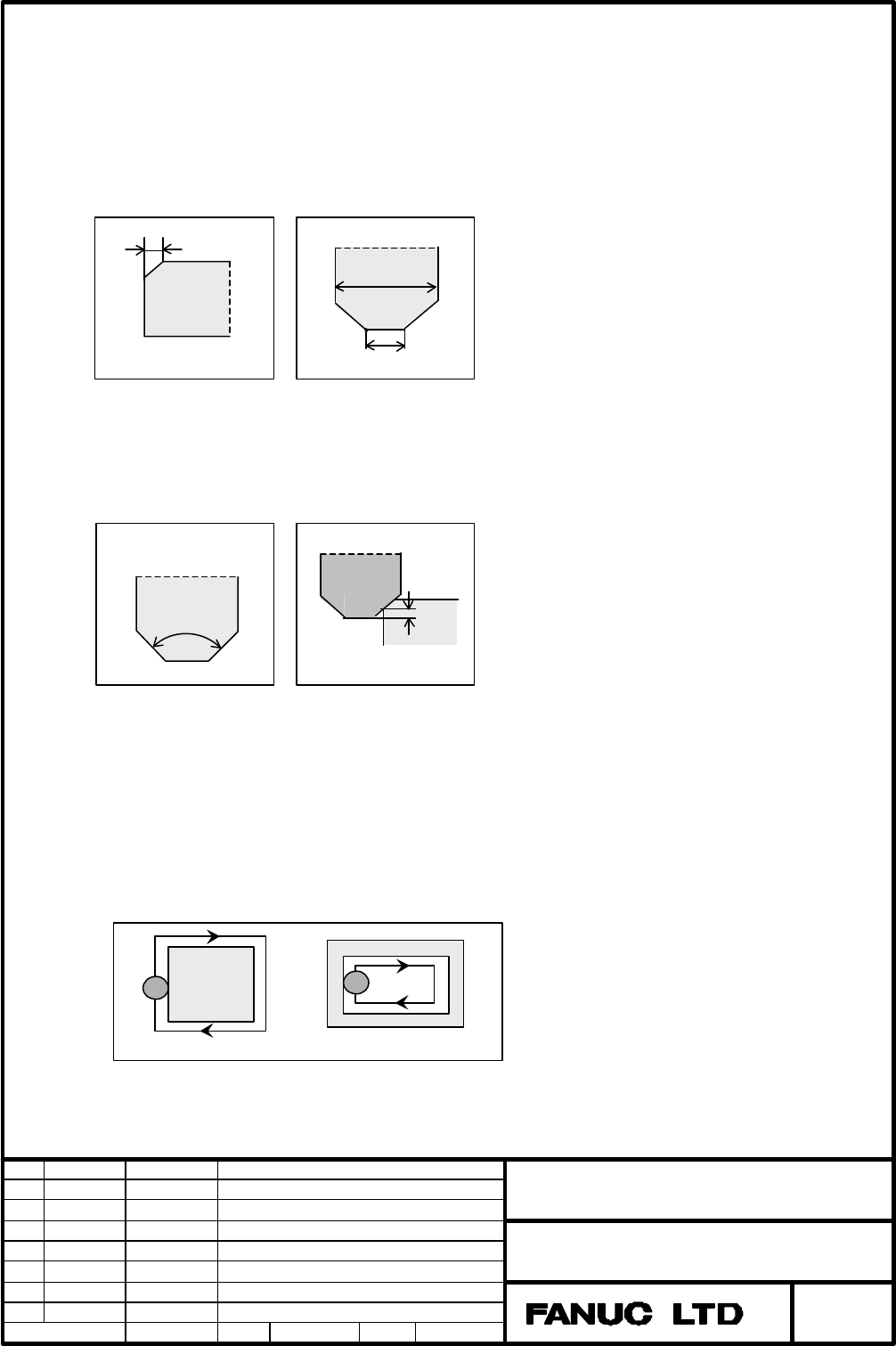 FANUC Series 16
i

/18

i

/21

i

-MA
Embedded macro for milling
Drawing No.
Title
Page
The machining allowance of the bottom finish cutting. This is cut in one pass.
Bottom finish cutting is not done if not input.
The amount of the chamfering.
The small diameter of chamfer tool.
The tool nose angle of a chamfering tool.
The thrust depth of a chamfering tool.
F
: The feed rate of the tool.
The cutting feed rate in
Zaxis direction from point R.
(Point R = End point Z + Bottom removal + Clearance)
1: Outside
2: Inside