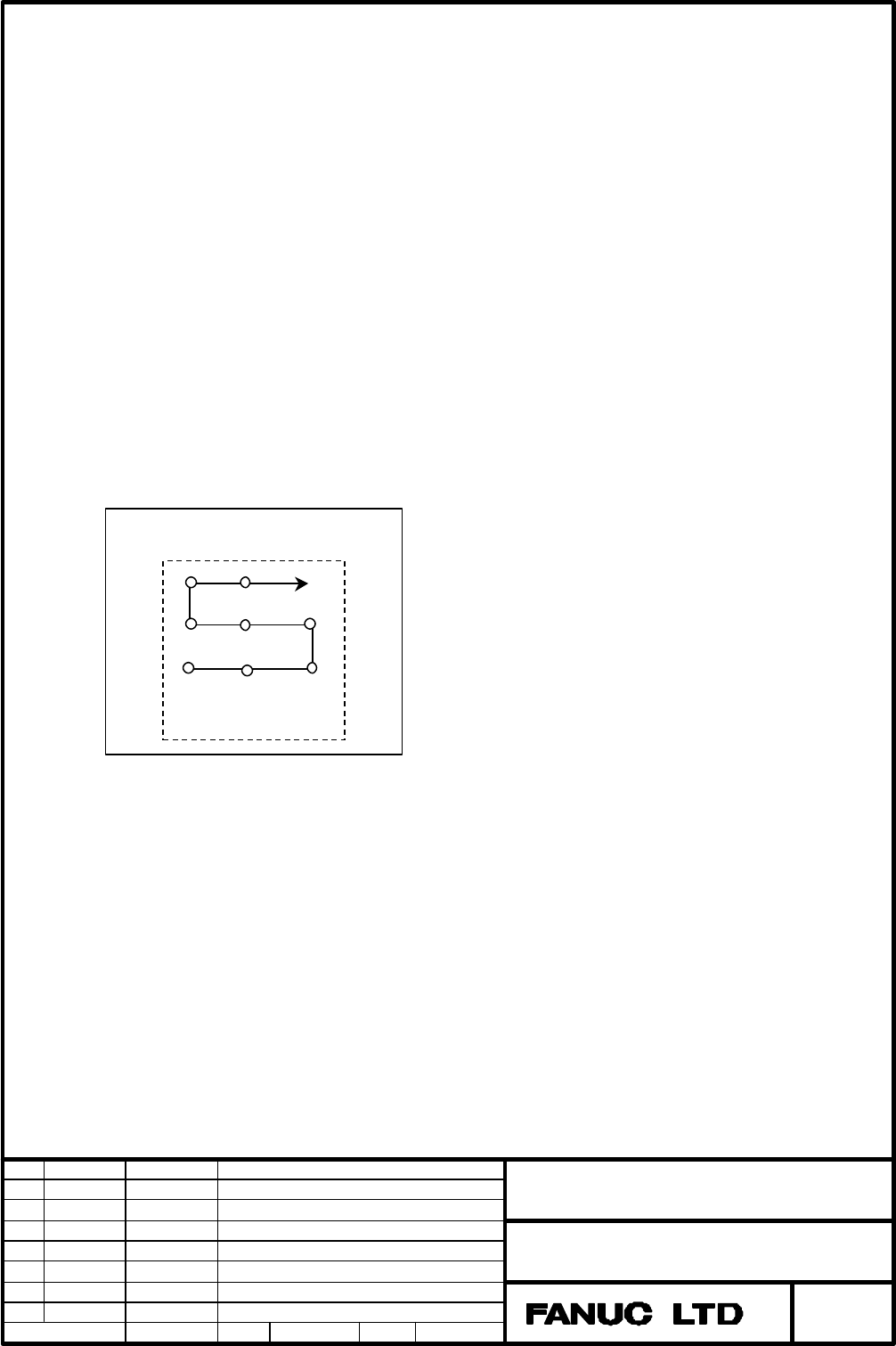 FANUC Series 16
i

/18

i

/21

i

-MA
Embedded macro for milling
Drawing No.
Title
Page
The acute angle between the line defined by the points and the horizontal direction
and vertical direction.
It is considered to be a right angle if not input.
To designate the point to be omitted, input the hole drilling sequence number
Each address to the number is as follows.
Selection whether to continue entering another hole pattern.