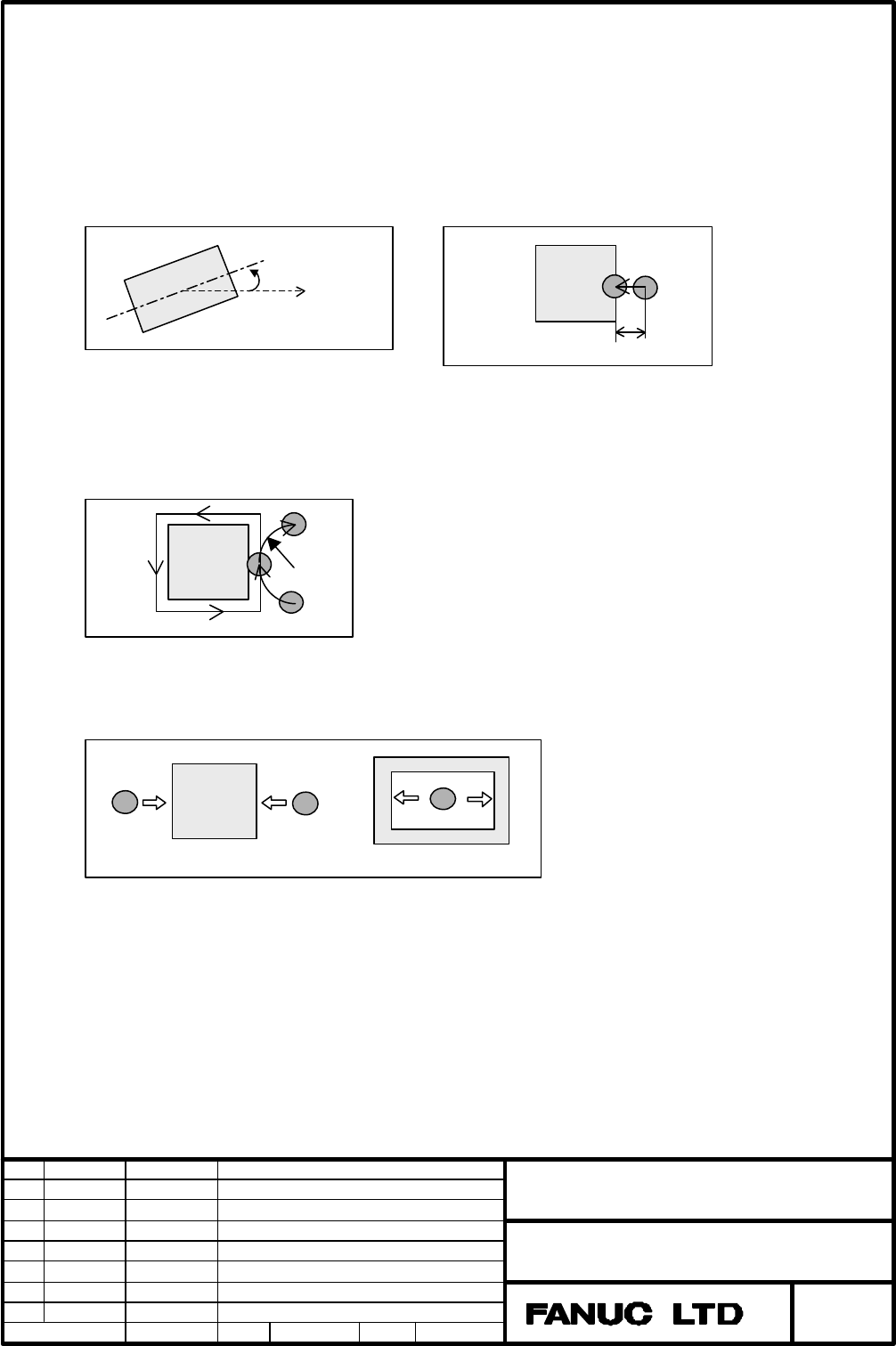 FANUC Series 16
i

/18

i

/21

i

-MA
Embedded macro for milling
Drawing No.
Title
Page
The angle between the U side and X axis, when the work is inclined with respect to
the
X axis. It is

considered to be 0 if not input.
The gap between the tool edge in the cutting feed start point and the work.
If there is
no input, 5mm
is regarded.
The radius of approach or escape. The movement is performed as a quarter arc.
It is calculated automatically if not input.
The starting position of the machining (1, 2).
If there is no input, 1 is regarded.