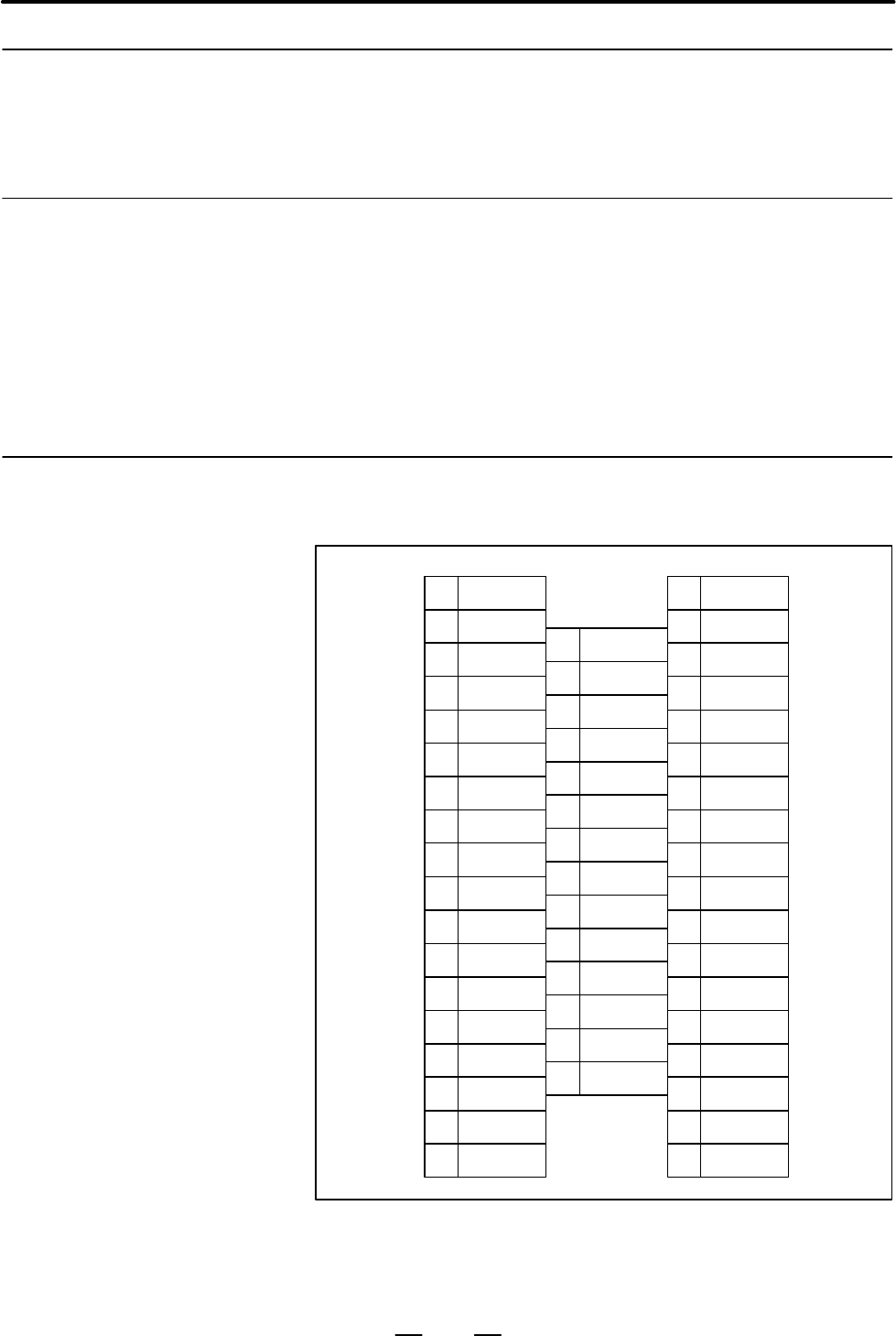 B–62443EN–2/03
3. CONNECTING THE LOADER CONTROL
BOARD OF THE Series 16
i
/18
i
/21
i
99
The loader I/O board has I/O signals for controlling the loader main body.
DI = 6 points
(general–purpose 24–V input)
DO = 8 points
(general–purpose 24–V source output)
DI = 1 point
(24–V input for emergency stop)
The six input signals and eight output signals are used to open and close
the hand at the end of the loader arm as well as to control air blow and other
operations. The emergency stop input signal is used to stop the loader in
an emergency, for example, when loader overtravel is detected (by
hardware) or if the hand fractures.
Connector pin layout on the loader I/O board side
CRM1 (MR50–pin, female)
LDI011
LDI022
LDI033
LDI044
DCMLD5
DCMLD6
7
8
FDI019
FDI0210
FDI0412
FDI0513
FDI0614
FDI0715
FDI0816
0V17
0V18
*LOT19
LDI0620
LDI0521
COMLD22
COMWF23
24
DCMWF25
DCMWF26
0V27
0V28
0V29
0V30
+24V31
+24V32
LDO0133
LDO0234
LDO0335
LDO0436
LDO0537
LDO0638
LDO0739
LDO0840
FDO0141
FDO0242
FDO0343
FDO0444
FDO0545
FDO0646
FDO0747
FDO0848
+24V49
+24V50
3.7.5
Connecting the I/O
Signals for Loader
Control
3.7.5.1
Outline
3.7.5.2
Connector