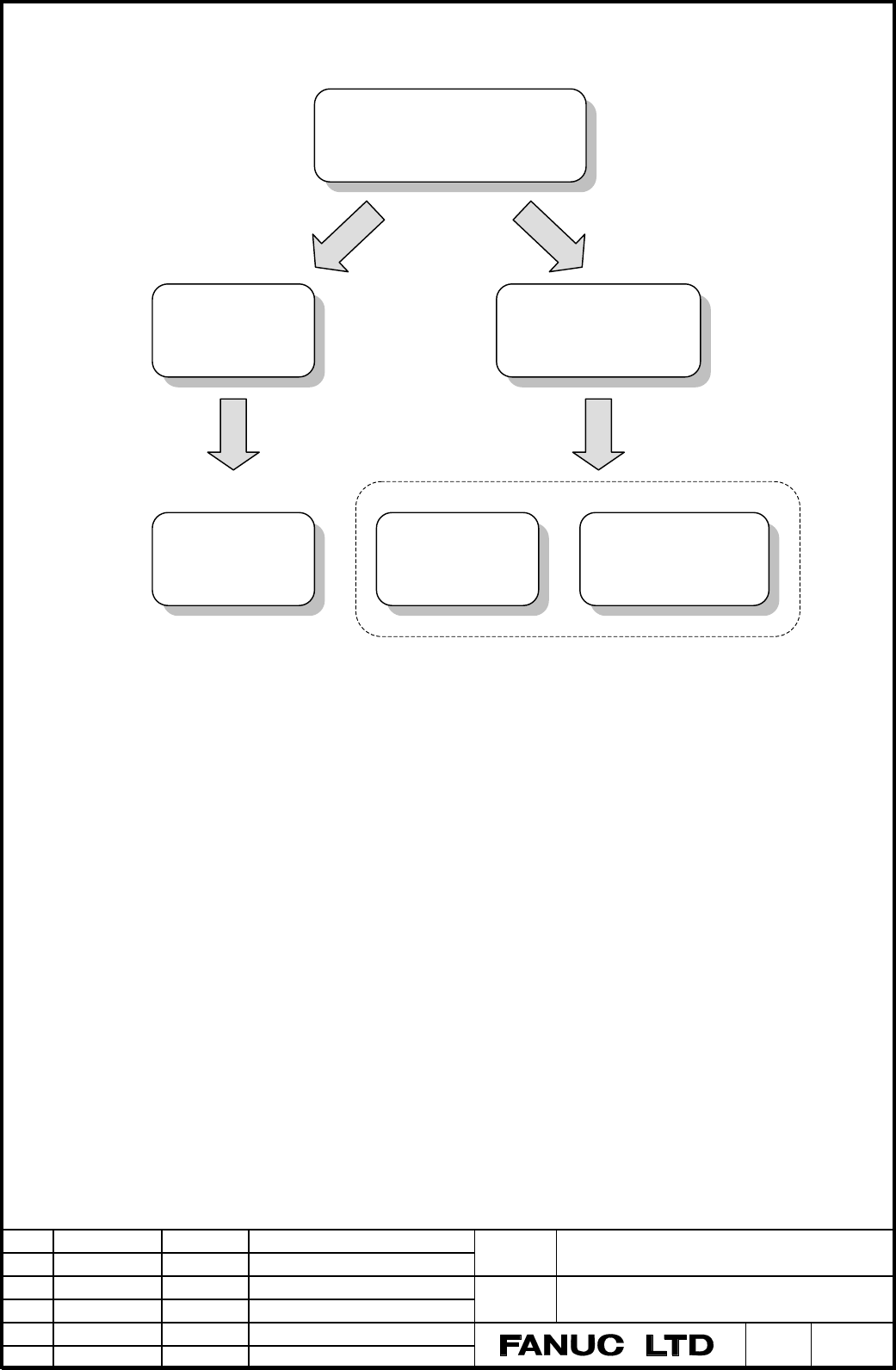 Title
90D3 / 90E3
Learning Control Operator's Manual
A - 63639E – 108
01 '05.04.20 N.Sonoda Newly designed
Sheet
010
Edit
Date
Design
Description
/ 064
4.
Explanation of Learning Control
4.1
Summary of Learning Control

What is "Learning Function" ?
It is a function for realizing high-speed and high-precision cutting by using Learning Control (Repetitive
Control) or Preview Repetitive Control. Preview Repetitive control is
the superset for Learning control.
So one of each is necessary not both to set ordering.

Configuration of Learning function
Learning Control (Repetitive Control)
is realized by Learning controller. And Preview Repetitive Control is
realized by combination with Learning cont
roller and Adaptive Preview controller.
Learning controller minimizes the position error by le
arning the repetitive command of specific period or
the disturbance synchronized with learning period. An
d Adaptive Preview controller follows rapidly the
command by means of doing the suitable feed-forw
ard control decided by Adaptive control.

How does "Preview Repetitive control" apply?
The convergence of error (Learning
speed) by Preview Repetitive cont

rol is faster than that by only
Learning controller. Learning control can be even ap
plied for the case that the periodic command
gradually changes the shape. If the change of the sh
ape is comparatively rapid and large, you should
adopt Preview Repetitive control.
FANUC Learning function
Learning control
Preview Repetitive
control
Learning
controller
Adaptive Preview
controller
Learning
controller