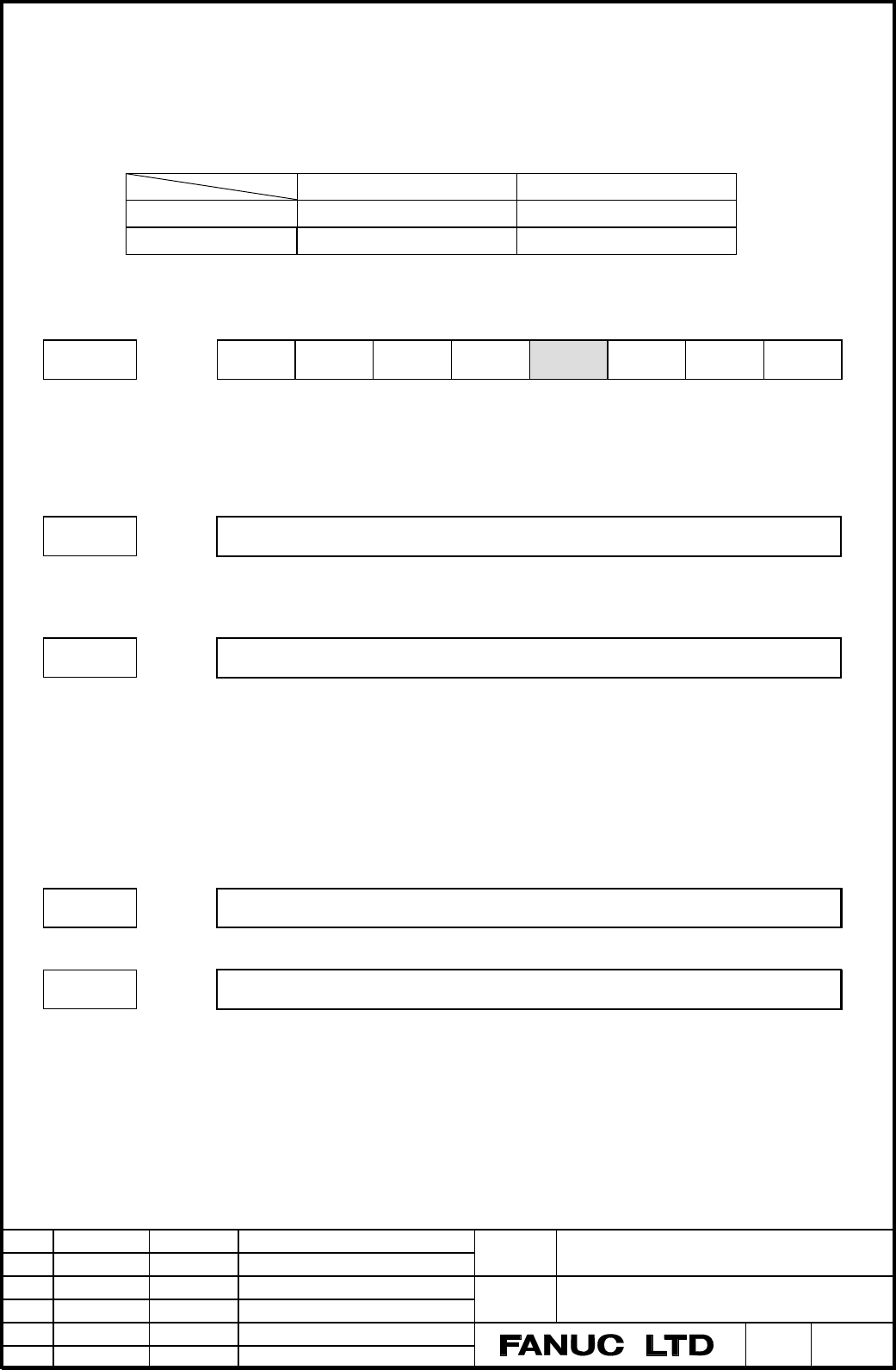 Learning Control Operator's Manual
A - 63639E – 108
01 '05.04.20 N.Sonoda Newly designed
Sheet
036
Edit Date
Design
Description
/ 064
7.1
Learning Memory expanded function
Learning Memory expanded function allows the applicat
ion to take advantage of many profiles up to Max.
Profile number and many learning steps up to Max. Lear
ning step number as the following table. (Option)
7.1.1 Parameter explanation
LEBFEX
Learning Memory expanded function is
1 :
Available
(New spec.)
0 :
Not available (Old spec.)
(Note) Learning Memory expanded functi
on also requires NC option besides.
Data range
:
1 to 16 (New spec.)
Old spec is 0.
♦
In case of Cam grinding, total profile number for one camshaft is set before processing.
Data range
:
1 to PRFALL (New spec.)
Old spec. is 0 to 5.
♦
Set the Profile number at the entry of G05 cutting t

he next profile, if you want to change the profile.
♦
When PRFNO = 0, you can't use the second and afte

r Learning period and repeat number. Only PRIOD
and RPTCT of the first Learning parameter are available.
When the following parameter No.2537 isn't equal to ze
ro, Learning period is expressed as the product of
No.2537 and No.2517. In this case, Learn
ing steps from second

step are unavailable.
Data range :
0 to 32767 (If 0, it regards as 1)
Example :
If you want to set whole process 64sec as Learning period, the setting is as follows.
No.2517 = 6,400, No.2537 =10
Actual Learning period = 6,400 * 10 = 64,000msec
Note :
These parameters enable to set over 32sec
as Learning period. But according to the formula from
"7.1.3 Cautions", ther
e is some possibility that the accu

racy getting worse because of rough
sampling. In this case, it is necessary
to reduce the total profile number.
Max. Profile number
Max. Learning Step number
2510
PRFALL
Total Profile number
2511
2537
EXPRIOD Expansion coeffici
ent of Learning period
2517
st
2019
LEBFEX