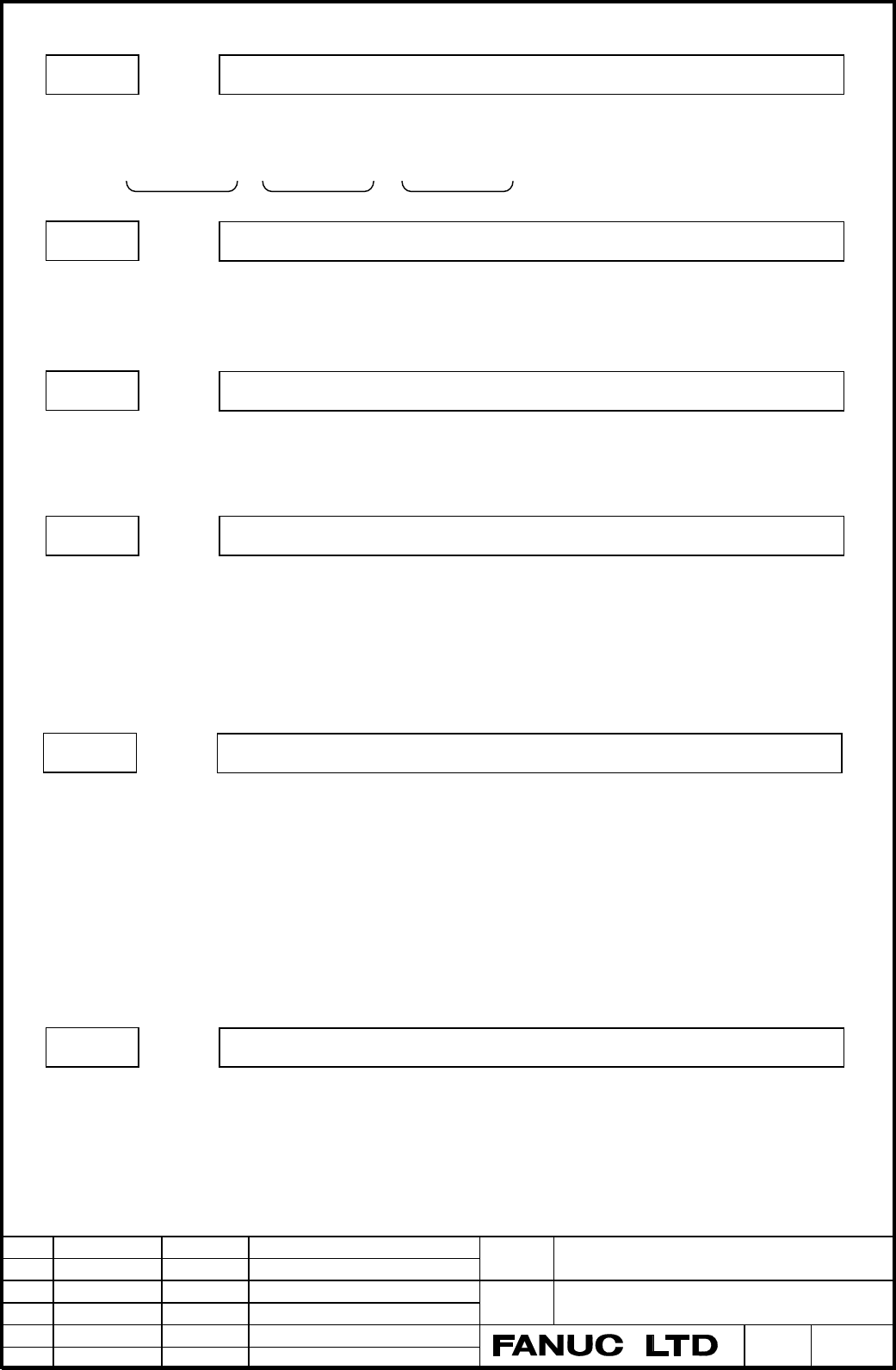 Learning Control Operator's Manual
A - 63639E - 108
01 '05.04.20 N.Sonoda Newly designed
Sheet
029
Edit Date
Design
Description
When this parameter is set, Learning
controller repeats the learning steps.
(Example) In case No.2232 = 2, Learning steps exist up to the 3
rd
Learning step.
1
st
nd
rd
st
nd
rd
st
nd
rd
0 1 2
With regard to Total profile number details, refer to
7.1 Learning memory expanded function
.
Data range
:
0 to PRFALL (Total profile number)
Learning result is memorized by each profile.
Data range
:
0 to 16000
(When No.2007#3 = 1, to 32000 [Velocity sampling time])
Learning control starts usually from non-zero comm
and after the High-speed cutting (G05) starts. If this
parameter is set to LESTTM, Learning control starts
at LESTTM [msec] late from non-zero command
appeared. Regarding use example, see Fig.3-3-3.
Standard
:
60
(When Position gain is 30s
-1
)
10
(When Position gain is 180s
-1
)
In case of Suspension mode or Compensation data suspension mode, set the suspension times of
Learning data to BRCT with Learning period being one unt
il you want to stop the renewal. You have to
determine BRCT to reduce the position erro
r to minimize by Learning control.
Position gain affected BRCT value. If position gain is sm
aller, the more BRCT is required. So make sure
of actual BRCT by the practical machine.
Data range
:
10 to 20
(Velocity 1msec)
1 to 5 (Velocity 0.5msec)
(Note) This parameter must be below Command period (No.2517 etc).
This parameter is useful for reducing the me
chanical shock at finishing Learning control.
The Learning controller halts to output Learning data for SHKRDC [msec] from the end during the final
BRCT
Learning suspension count
[cycle]
LESTTM
Learning start time
[msec]
SHKRDC
Shock reducing counter
[msec]
PRFALL
Total profile number
STPRPT
Step repetition count