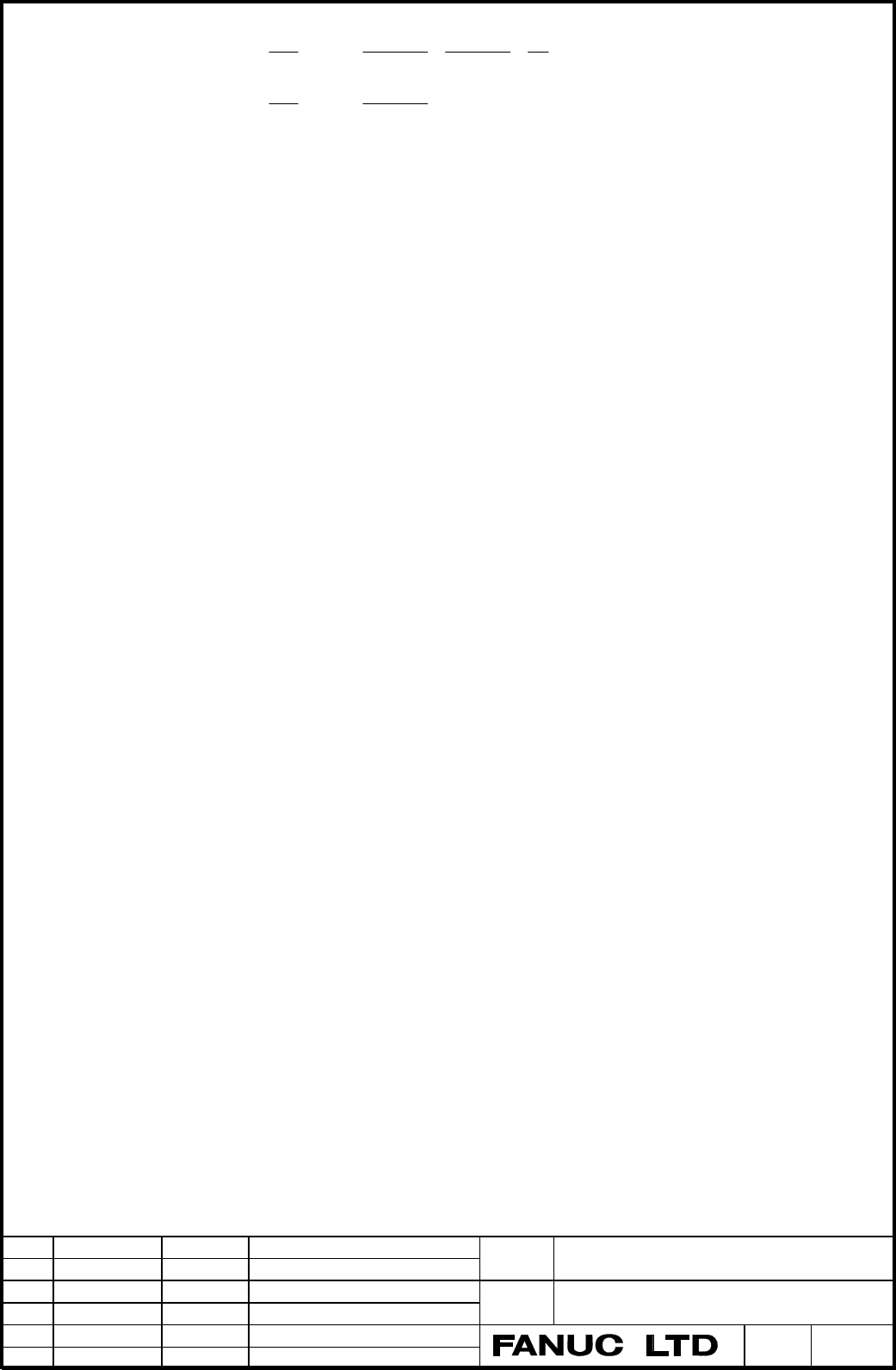 Learning Control Operator's Manual
A - 63639E - 108
01 '05.04.20 N.Sonoda Newly designed
Sheet
034
Edit Date
Design
Description
f
i is feed-forward coefficient (%). And PULCO

is No.2023, PPLS is No.2024, SMDR1 is No.2084,
SDMR2 is No.2085.
L
is movable distance (detection unit) per
one rotation of motor. Above formula
is for semi-closed system or separated seri
al rotary encoder system. Below formula is
generalization. The more the summation of all coefficients is near 100%, the more it is better result.
Ex.1. In case of semi-closed system with 200,000 pulses per motor revolution,
The parameters are set to PULC
O=8192, PPLS=12500, N2084=20, N2085=100.
16
The summation of all coefficients must adapt to near 2684 after adaptive mode.
Ex.2. In case of full-closed system with 1/
32 reduction and 3600,000 pulses per C-axis revolution,
The motor revolution is 3600000 / 32 = 112500.
16
* 8192 / 12500 = 4772
If the adaptive mode doesn't work well due to constant
speed, set each coefficient to 4772/6=795. And you
are able to get the same effect as feed forward 100%.
Ex 3. In case of changing from SDMR1 =
10, SDMR2 = 100 to SDMR1 = 5, SDMR2 = 100,
FORWi
(new)

=
FORWi
(old)
×

10 / 100

×

100 / 5
L
PULCO
16
2
100
80
1
SMDR1
SMDR2
PPLS
PULCO
16
2
100
××=
××××=
fi
fi
FORWi