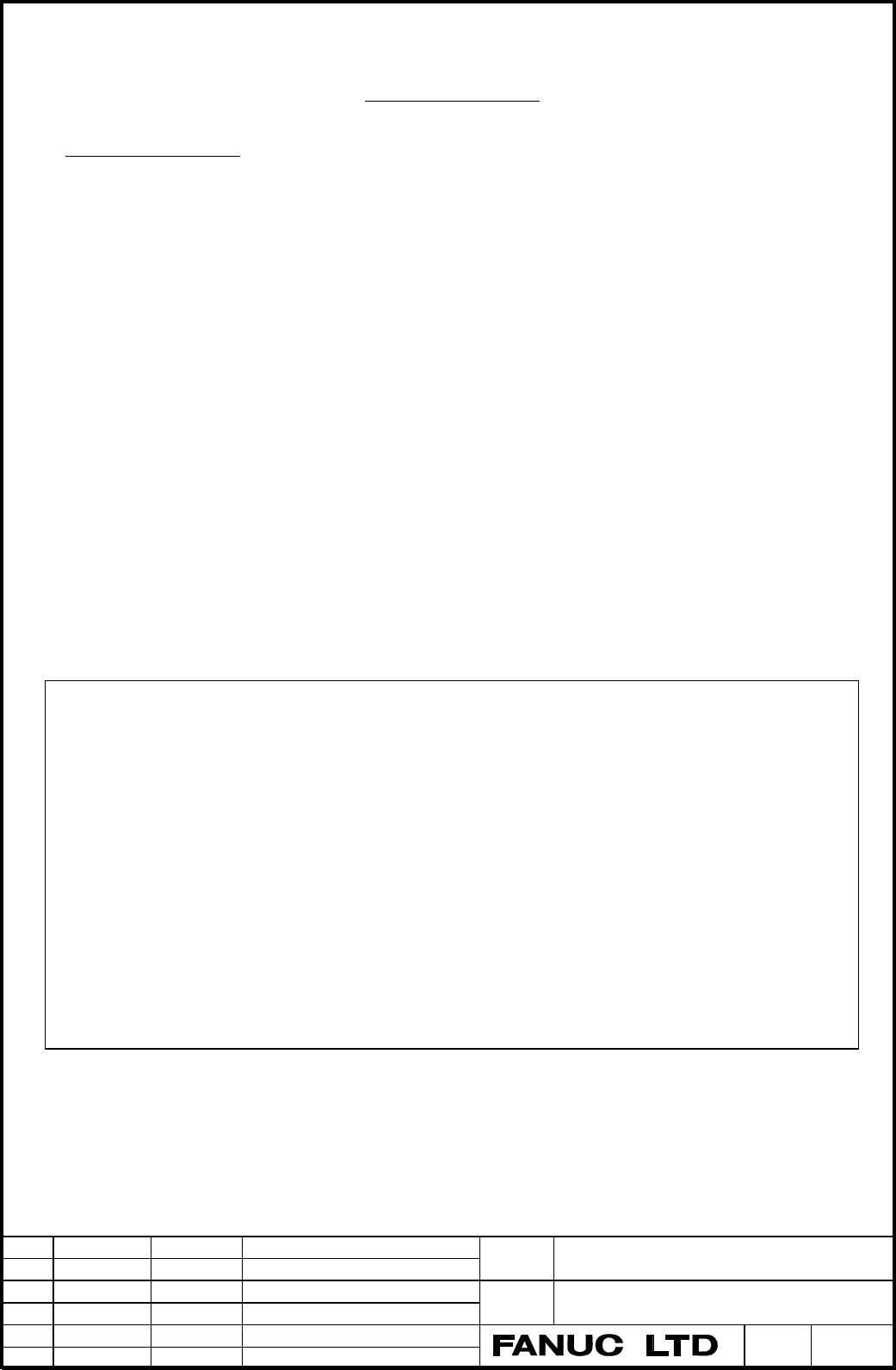 Learning Control Operator's Manual
A - 63639E - 108
01 '05.04.20 N.Sonoda Newly designed
Sheet
017
Edit Date
Design
Description
5.2
Setting High gain parameter
In case of using Learning control for Cam grinder et
c, if the position error

does not converge due to the
influence of big disturbance,
you apply Learning HRV2 control
for the High gain by the following procedure.
Refer to "
Appendix 3. Parameter table for Learning control".
Learning HRV2 control
means HRV2 control with velocity loop period 0.5msec.
(1) Set the standard parameter with referring to "
5.1.3 Setting servo parameters
".
(2) Set the following parameters with the emergency ON (*ESP ON),
•
No.1825 set to 6000.

(Position Gain)
•
No.2003#3 set to 1.

(PI control)
•
No.2004 set to xx1x0001.

(Don't change "x" bit)
•
No.2019#6 or #5 set to 1.

(Learning control axis)
•
No.2044 set to twice of HRV1 standard.

(PK2V)
(3) Set Learning control parameters.
•
No.2512 set to 200.

(Frequency band of the low pass filter)
•
No.2526 set to 10.

(Maximum order of Gx)
•
No.2527 set to 0.

(Minimum order of Gx)
•
No.2528 set to 64.

(Coefficient 1)
•
No.2529 set to –32.

(Coefficient 2)
(4) Turn Off / ON the power supply.
(5) Set the other Learning control parameter if necessary.
(6) If Adaptive preview control is
used, you should adapt the feed-forward coefficients according to "

6.3
Note
Servo axes existing on the same DSP must be se
t to the same sampling rate. Therefore all
these axes are required to set No.2004 to the
above value. For example,

the sequent even axis
with Learning axis must be set No.2004 to the same value as Learning axis.
Be careful that the parameter number for l
earning control is different from series 16
High gain setting of series 16
i
is similar to Learning HRV2 control of series 30
i
.
In Learning HRV2 control, if the position erro
r exceeds 30,000 pulses wi

thout Learning control,
it is necessary to apply either Feed-forward c
ontrol or Adaptive preview control in order to
suppress the error to less than 30,000 pulses.
Please use No.2092 as the coefficient for Feed-forward control.