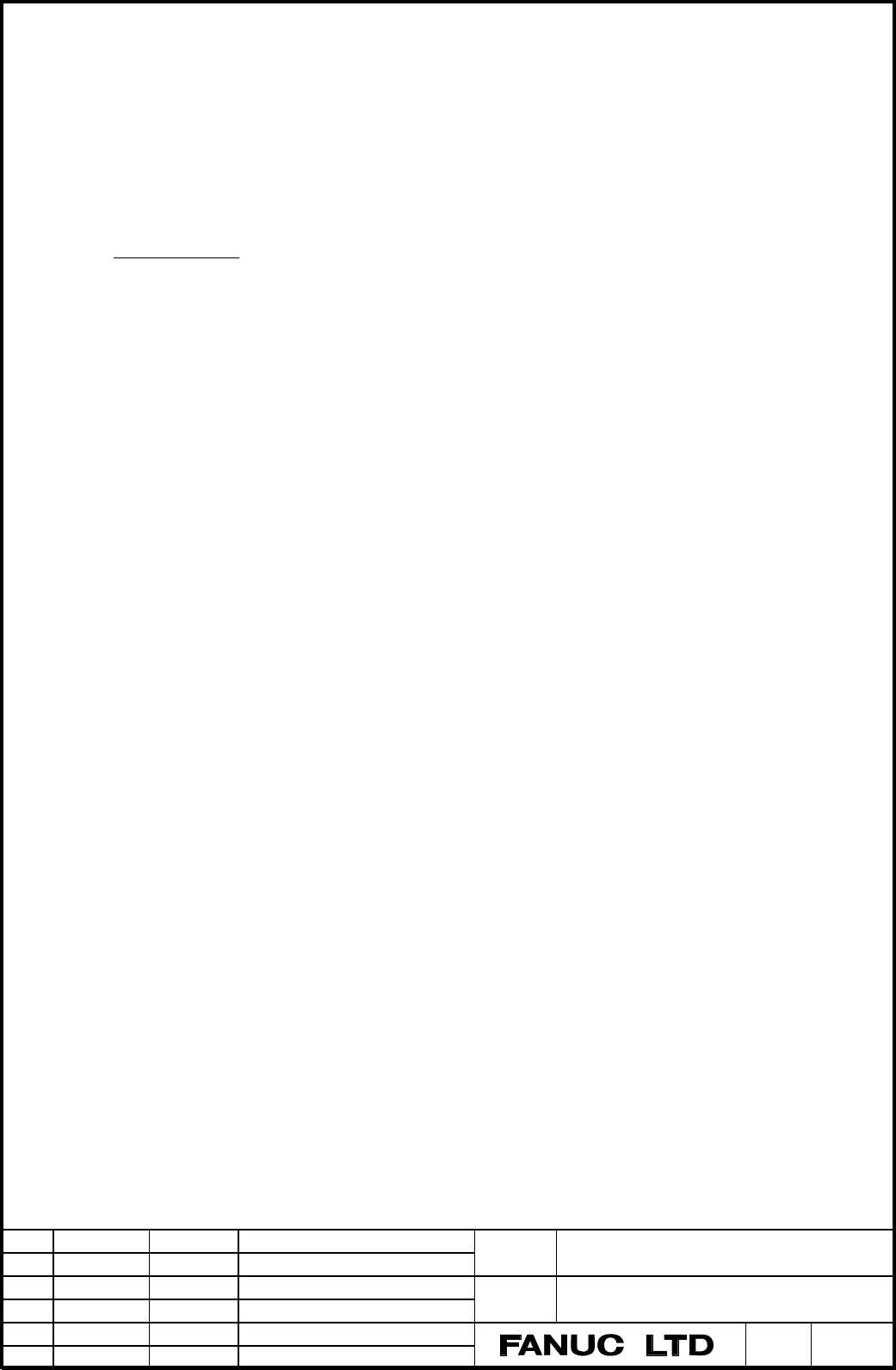 Learning Control Operator's Manual
A - 63639E - 108
01 '05.04.20 N.Sonoda Newly designed
Sheet
051
Edit Date
Design
Description
/ 064
9. Attentions
9-1. ITP Delay Alarm
In case that CNC operation is delayed during G05 (High-speed cycle cutting or High-speed DNC operation),
work piece is not processed normally. For this reason
, High-speed axis checks this delay (ITP delay) during
G05.
You can confirm whether this delay happened by bit 1
of ALARM4 in servo tuning screen. If CNC operation
has been delayed once, this bit is 1. This bit is not cleared until power off.
On the other hand, when No.7501#7 = 1, CNC is monitoring the following cases, and displays PS alarm
(N179) at the finish G05
.
•
The delay of High-speed remote buffer
•
The above ITP delay alarm
9-2. Position check
You can check the integrated value of command pulse
s that Servo software receives from CNC, and the
integrated value of position
feedback pulses on DGN screen.
•
DGN No.360

Integrated value of command pulses

without compensation that CNC send to Servo.
•
DGN No.362

Integrated value of command pulses that Servo software receives from CNC.
•
DGN No.363

Integrated value of position feedback pulses.
9-3. Countermeasure for power failure
In case that power failur
e happens during synchronous operation such as G05, t

here is a possibility that
work piece or cutting tool breaks because of no keeping synchronous relation. As the countermeasure of
this case, you need to detect power failure and to retrac
t to safety position by other axis independent from
G05 execution, and to stop G05 operation keeping synchronous relations among axes.
By using both "Back-up module for power failure" and "S
ignal retract function", you can rapidly get under
shelter in keeping synchronous operation after power failure. Refer the following manual.
•
" Signal retract Specification"
•
" Control sequence of Back-up module for power failure"
•
" Connection of Back-up module for power failure"
When you need to stop the machine due
to some reason, if RESET used during G05, there is a possibility to
damage the work-piece or tool. For this case, the retrac
t movement by external signal is able to stop safely
the machine by the following functions.
Refer to the following manual.
•
" Retract of high-speed cycle cutting Specification"

(Option)
•
" Skip of high-speed cycle cutting Specification"

(Option)