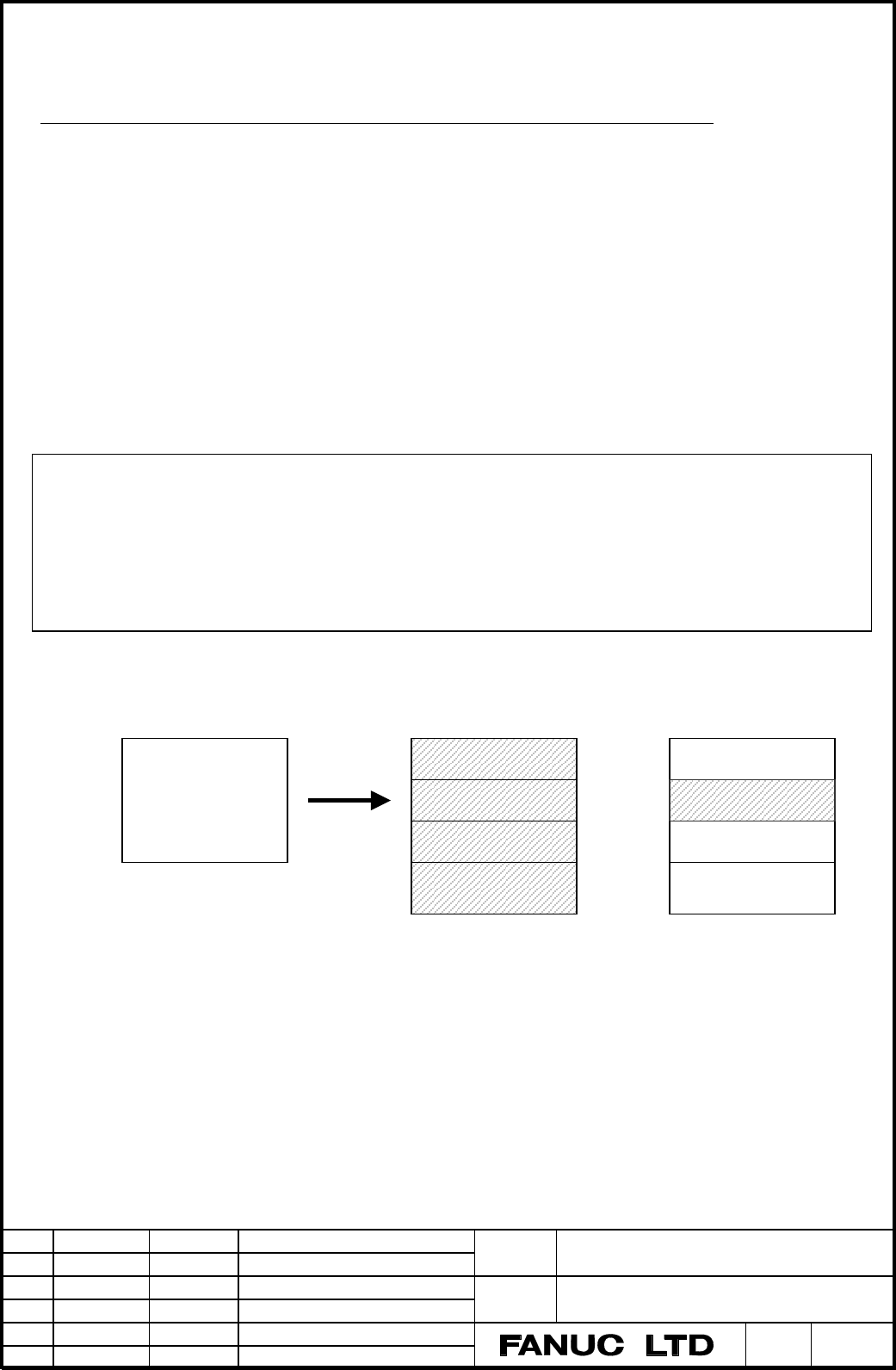 Learning Control Operator's Manual
A - 63639E – 108
01 '05.04.20 N.Sonoda Newly designed
Sheet
041
Edit Date
Design
Description
/ 064

To LOAD Learning Data

(HD

→

Servo )
1) Set No.2511 of the Profile number to zero in case of the lump deal method.
Learning Data saved by the lump deal method must be loaded by the lump deal method.
Check No.2510 of the total number of Profile to be same value as saved before. (It must be so!)

Set No.2511 =0

when the Learning Data was saved by the lump deal method before.

Set No.2511=Profile number

when it was saved by the partial deal method.
Note) You can load Learning Data to the number different fr
om it when saved before in just case of the partial
deal method.
2) Set CNC to EDIT mode and transmit Learning Data
from HD to servo memory through your application
software. Blinking RESET indicates on transmission.
Note) When loading, No.2510 of total profile number is checked automatically whether it is the same or not as
it was saved beforehand. If they are not i
dentical, the transmission alarm occurs
3) Set No.2511 to an appropriate value and then start to run Learning function.
Caution
It is necessary for you to manage the Learning Data together with its parts program
(:command). It would be dangerous because of the unexpected movement if you ran the parts
program different from correspondent Learning Data. Furthermore you must be conscious of
the profile number No.2511 which have Learning data that should be handle always together
with the command data.
Profile No 1
Profile No 2
Profile No 3
….
Learning Memory
Profile No 1
Profile No 2
Profile No 3
….
Learning Memory
Lump deal method
Partial deal method
LOAD
(Write)
Hard Disk
Learning Data
file
Fig 7.2
To load Learning Data by two ways of
the Lump deal method (No.2511=0) and the Partial deal method (No2511=2)