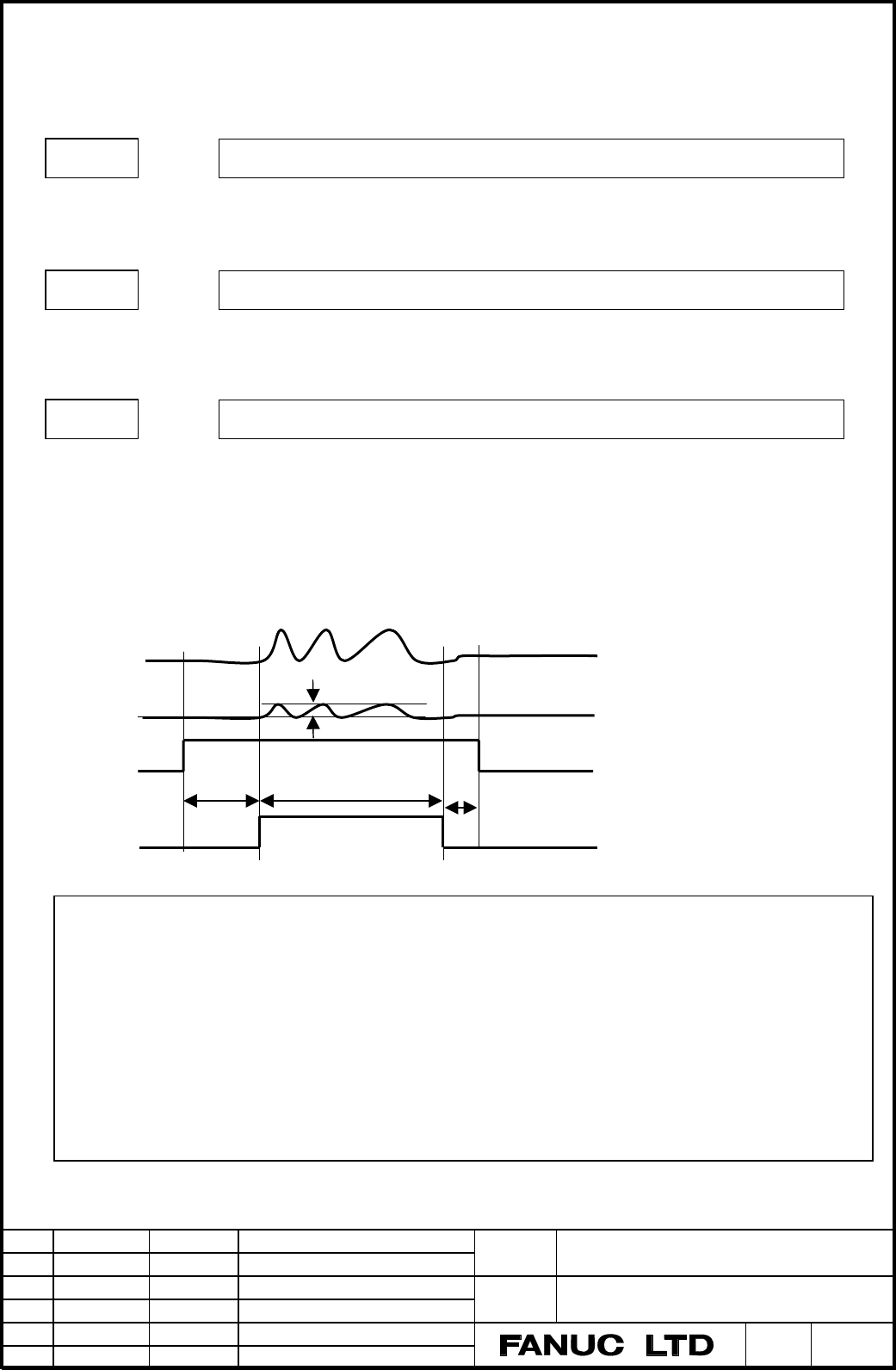 Learning Control Operator's Manual
A - 63639E - 108
01 '05.04.20 N.Sonoda Newly designed
Sheet
049
Edit Date
Design
Description
/ 064
7.5
Error monitoring function
Error monitoring function is useful for watching
accuracy of work during processing and for judging
convergence of position error.
(Note) If this value is 0, position error monitoring function is not available.
This "position error monitoring function" is effective in
case that you judge conver

gence of position error at
creating Learning data or in case
that you judge easily work precision at mass production
"Position error monitoring function" is the following.
Command
Pos. error
Learning flag
Error monitoring
flag
Note
1) If even position error once exceeds the threshol
d level during monitoring flag is 1, "range over
flag" does a latch to 1. Servo software does not clear this flag until next Learning flag becomes
from 0 to 1.
2) "Range over flag" is output to outer signal F321. The bit position of F321 means NC axis
number.
3) You should tune both "monitoring start time" and "m
onitoring finish time" within the range that is
not influence in cutting precision to avoid becoming range over in case of excess reply in the
movement beginning or stop.
2550
LERRLV
Error monitoring level (detective unit)
2551
ERMOST
Error monitoring start time (msec)
2552
ERMOFN
Error monitoring finish time (msec)
Monitoring
start time
Monitorin
Threshold level
→
If absolute value of erro
exceeds No.2550, Range
over flag rises.
0
G5.6
G5.5
Monitoring
finish time
→
Monitoring flag rises during
monitoring.