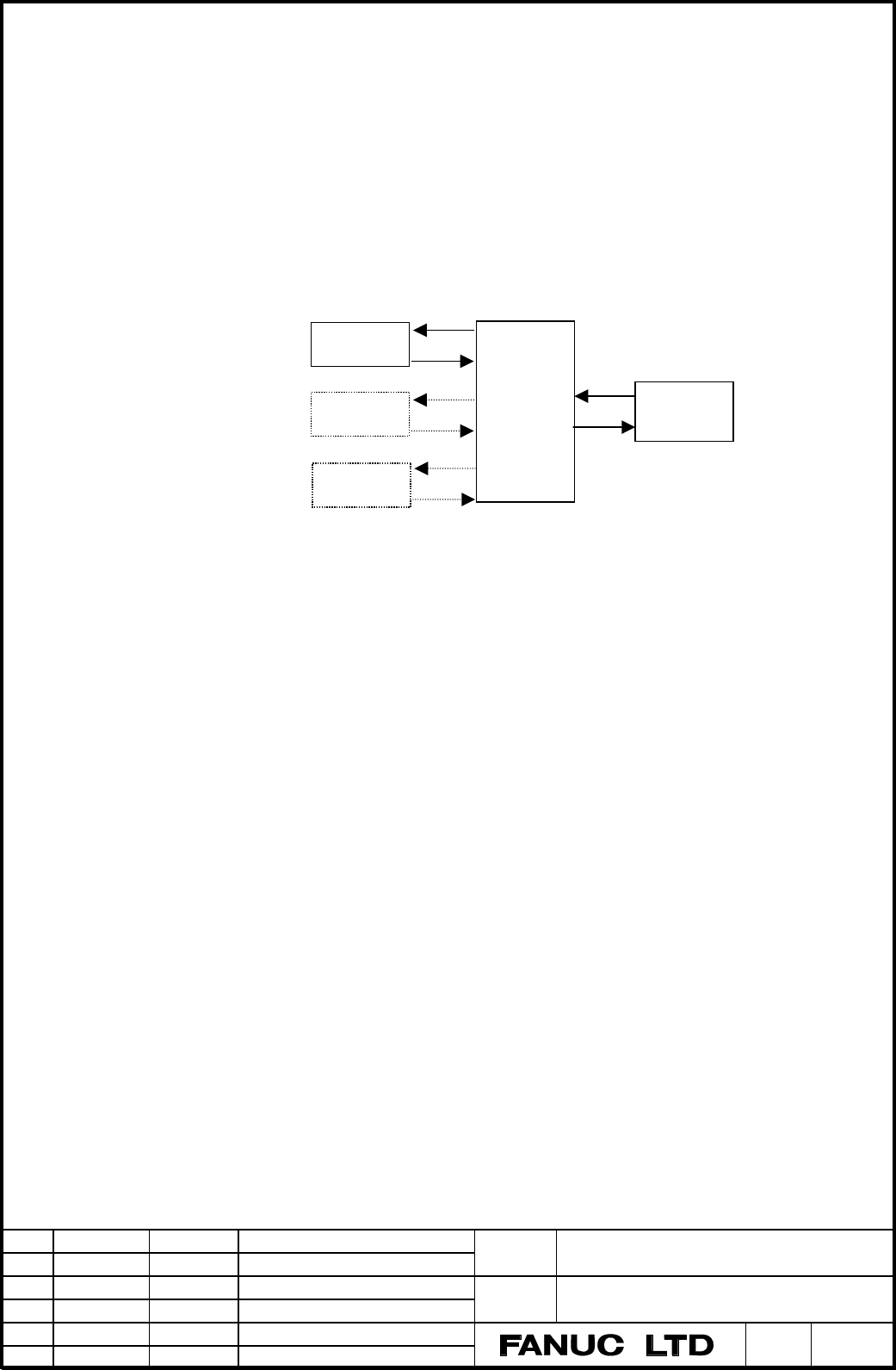 Learning Control Operator's Manual
A - 63639E – 108
01 '05.04.20 N.Sonoda Newly designed
Sheet
039
Edit Date
Design
Description
/ 064
7.2
Learning Data Transmission Function
For the purpose of preserving Learning data after NC powered off, Learning data can be preserved in
nonvolatile flash ROM, which store Learning data thro
ugh CNC and load it the memory of servo control.
(Learning data transmission function)
This function will be effective not only for the power off
but also for saving the learning time in case of
handling many profile of work piece.
This allows user to manage the command data (parts program) and Learning data corresponding to
flash ROM.
This function allows you not to need to learn again every NC power off.
7.2.2
Necessary Software construction
1) Servo software
series 90D3 01 or later
2) CNC software
Series 30
i
-A, A02B-0303-H501#G002/ G012/ G022

–version 10 or later
Series 31
i
-A, A02B-0307-H501#G101/ G111 –version 10 or later
Series 31
i
-A5, A02B-0306-H501#G121/ G131

–version 10 or later
The equal or over version of above CNC so
ftware is available for this function.
3) Application program by user on PC
Application program made by
user practically saves and loads the

learning data between HD of PC and the
servo memory. The software library is supplied by FANUC for this purpose.
You can read and write the learning data using this library.
4) Transmission time
Usually transmission time is 128 words data per 4
msec. Therefore 524k words data transmission takes
about 18.4 sec. Furthermore it is possible to trans
fer learning data until 4-axes at the same time.
7.2.3
Servo parameter
In order to transmit (save and load), the below setting is necessary.
No.2019#6=1
: Enable Learning Control
No.2443#6=1
: Enable Compensation data mode
You must take care the following parameters when you save and load the Learning Data.
No.2019#3=1
: Learning memory expanded function (Option)
No.2511
: PRFNO: Profile number
No.2510
: PRFALL: Total Profile number
File
File
File
Servo
Memory
card
PC
CNC
buffer
Learning
data
save
load
FROM