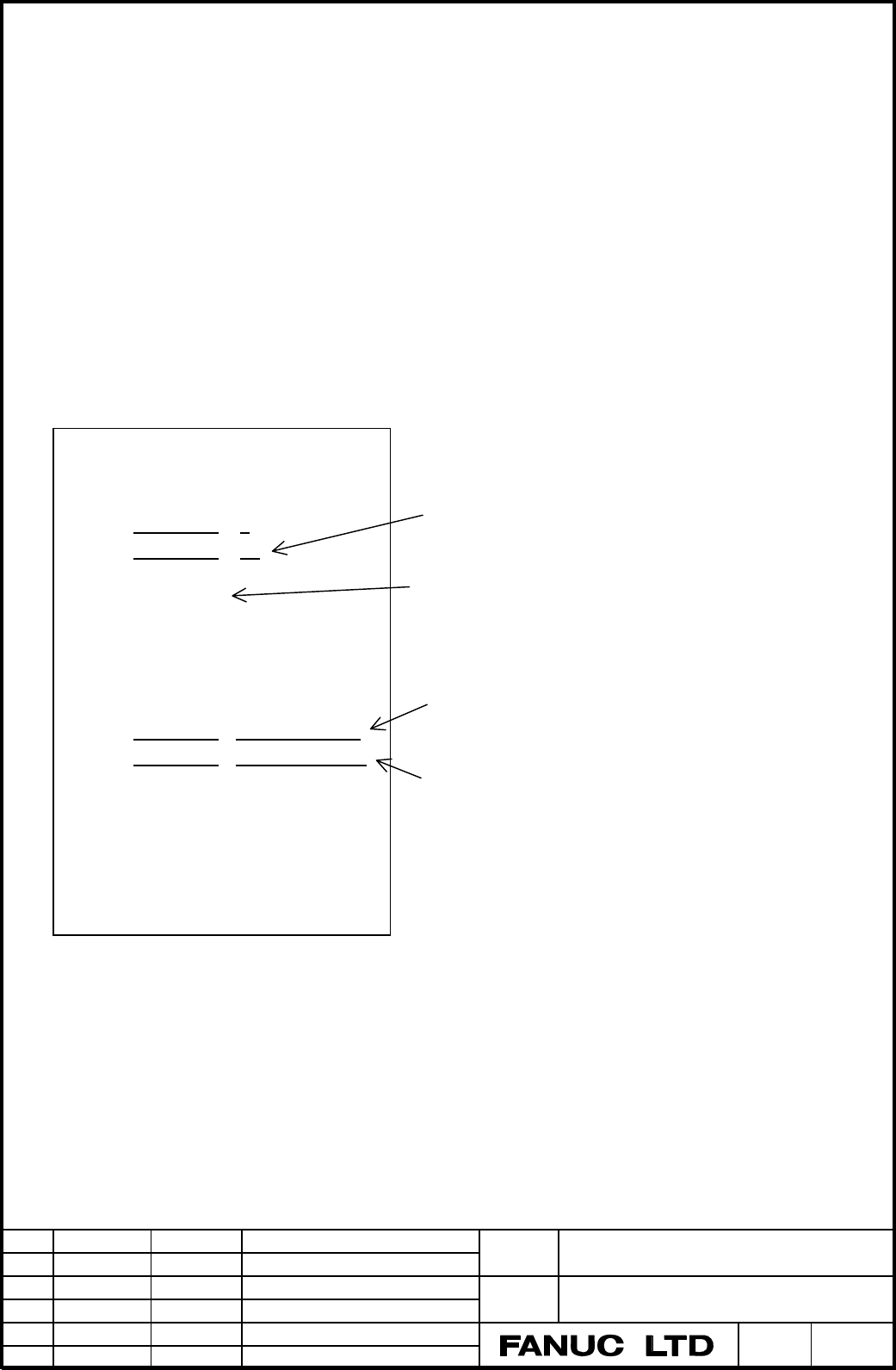 Learning Control Operator's Manual
A - 63639E - 108
01 '05.04.20 N.Sonoda Newly designed
Sheet
061
Edit
Date
Design
Description
/ 064
Appendix 5.
Method of changing parameter in CNC Program
1. Overview
Learning control is available only during High-speed cycle cutting (G05). You can change some parameters
for Learning control in program by using G10 code
(Programmable data input) before G05 execution. For
example, by changing Command peri
od (PRIOD) or Repetition count (R

PTCT) by G10, you can change the
rotation speed of C-axis, or control suspension of Learning control during G05.
2. Setting Method
The procedure for creating a program is as follows. You insert G10 code before the High-speed cycle
cutting (G05) in program to use this function. If G10 is not used, the values which already set as servo
parameter are used.
The following program example is a case of Lead cutting.
For example, end turning is performed at 1500 min
-1
with
G05 without using Learning control, then high-precision
cutting is performed at 120 min
-1
using Learning control.
In a left sample, Learning control is invalid during next G05
because Repetition count RPTCT (No.2516) is 0.
In this case, this line doesn't need. 1500min
-1
=
40msec/rev
Learning control is invalid during G05 due to RPTCT=0.
You should set RPTCT in order to use Learning control
during next G05. If Learning control doesn't stop halfway
during G05, you should set 32767 as maximum number of
RPTCT.
Set 500 corresponded with 120 min
-1
when there are
High-speed cutting data of 120min
-1
in P-code data.
3. Cautions
(1) You should not insert the command to move servo axis between G11 and G05 such as G00 or G01.
(2) You should set, for example 3
rd
(3) You can also change the following parameters for Learning control by G10 in NC program.
No.2511 PRFNO
Profile number
No.2514
LESTTM
Learning start number
No.2518, No.2520, No.2522, No.2524
Learning count (Repetition count)
No.2519, No.2521, No.2523, No.2525
Learning period (Command period)
O0001;
⋅⋅⋅⋅⋅⋅
G10 L50;
N2516 P(axis num.)
N2517 P(axis num.)
G11 ;
G05 P10001 L1 ;
(another program code)
G10 L50 ;
N2516 P(axis num.)
N2517 P(axis num.)
G11 ;
G05 P10002 L1 ;
(another program code)
M30 ;