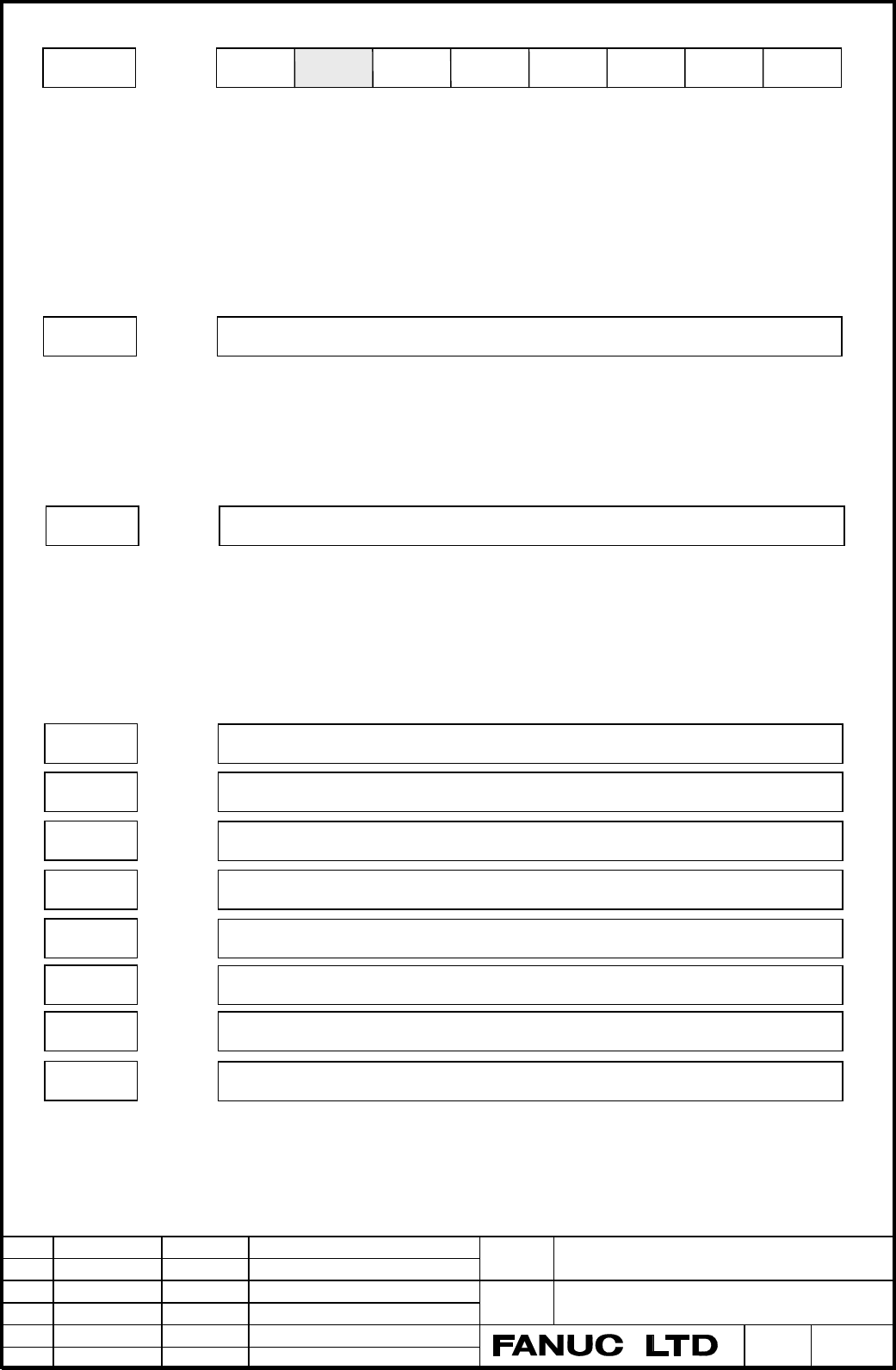 Learning Control Operator's Manual
A - 63639E - 108
01 '05.04.20 N.Sonoda Newly designed
Sheet
028
Edit Date
Design
Description
STPRED
The first period subsequent to Learning step switching,
1
:
Doesn't renew Learning data in Learning memory.
0
:
Renew Learning data in Learning memory. (standard)
(Note) In case of Compensation mode, this function
reduces a mechanical shock at switch of Learning step
by suspending the renewal of Learning data only dur
ing the first period subsequent to switch of
Learning step . This might have good result on such
grinding application that have many and rapid
Learning step switch.
After Learning data is renewed up to RPTCT, the renewal is stopped.
You can temporally disable Learning control
by setting RPTCT to zero before G05.
You should set Command data period PRIOD corres
ponding to spindle rotary speed usually. Servo
software regards this as Learning per
iod. You can set integer times of the command period to PRIOD.
Max. value is 32sec and correspond to 1.875 min
-1
of Min. spindle rotary speed.
(Example) When spindle speed is 60min-1, set to 1000 (msec) in case of No.2442#3 = 0.
If the multiple Learning period is necessary, you use 2
nd
Learning, 3
rd
Learning, and etc. This function
assumes the cam grinding machine as the work is
finished changing the Learning period. According to
Fig.3-3-3 example, us
e these parameters.
2516
st
Learning count (Repetition count)
[cycle]
st
Learning period (Command period)
[msec]
RPTCT2 2
nd
Learning count (Repetition count)
[cycle]
PRIOD2 2
nd
Learning period (Command period)
[msec]
RPTCT3 3
rd
Learning count (Repetition count)
[cycle]
PRIOD3 3
rd
Learning period (Command period)
[msec]
RPTCT4 4
th
Learning count (Repetition count)
[cycle]
RPTCT5 5
th
Learning count (Repetition count)
[cycle]
PRIOD5 5
th
Learning period (Command period)
[msec]
2229
ABSEN
RCNEG
HSSATU
PRIOD4 4
th
Learning period (Command period)
[msec]