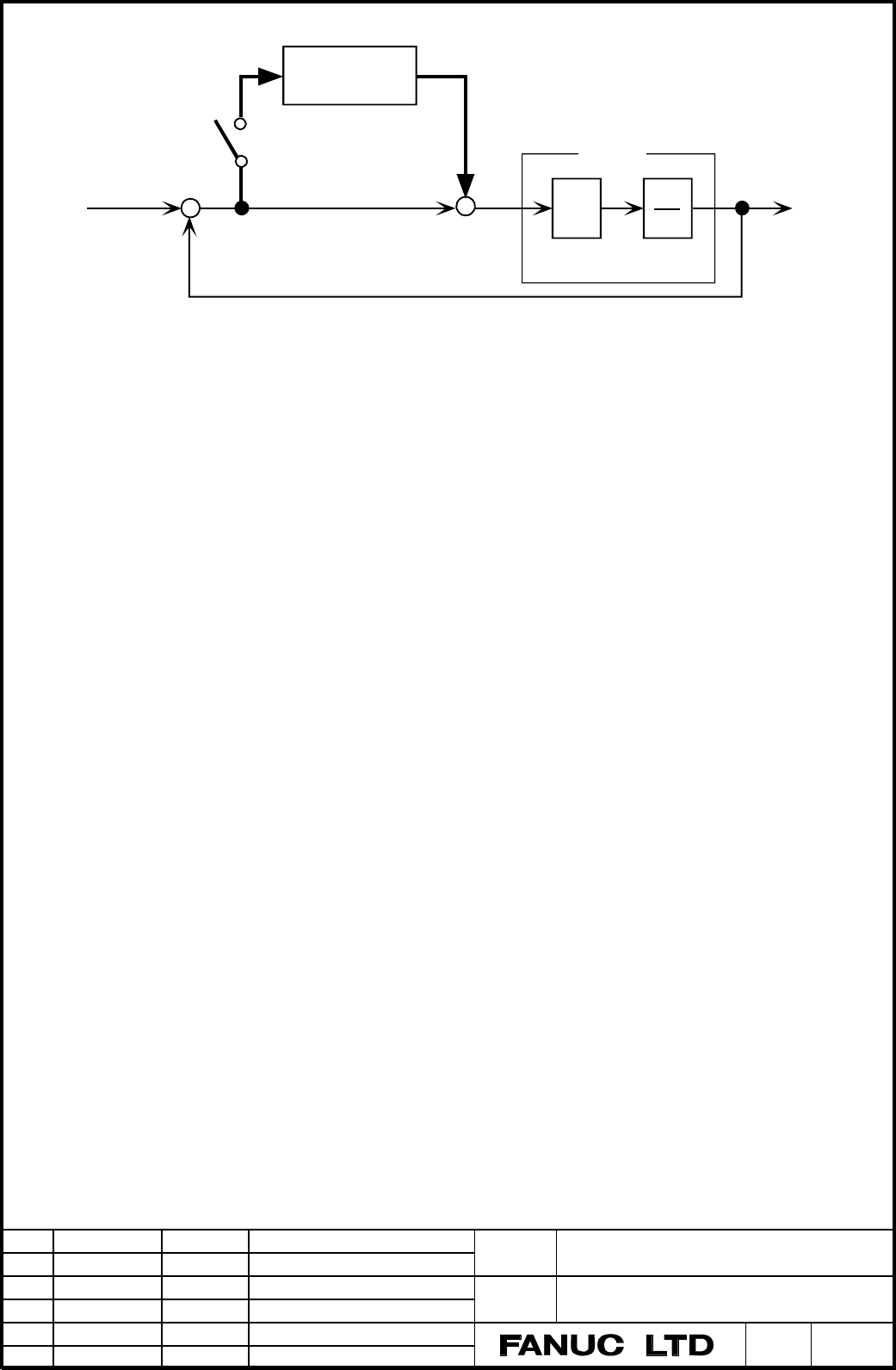 Title
90D3 / 90E3
Learning Control Operator's Manual
A - 63639E – 108
01 '05.04.20 N.Sonoda Newly designed
Sheet
011
Edit
Date
Design
Description
/ 064
4.2 Learning Control
[ Merit ]

Replacing the mechanical cam tracing method with the electric master cam.

Minimized position error for repetitive command with specified period.

Ability to remove periodical disturbance

synchronized with command period.
[ Algorithm ]
Learning control starts from non-zero command in G05.
a) Learning controller takes Position error within one period to create the compensation data called
b) The new Learning data is compared with old one, which sampled in previous period.
c) The new Learning data is renewed to reduce the position error.
d) The new Learning data within one period is kept
into memory in Learning controller as the old one.
By repeating from a) to d), Learning data continue to
renew itself in order to minimize position error.
[ Mode ]
Select one from four below mode fitted with your application.
For each High-speed cutting (G05), Learning data continues to renew up to Learning suspension count
BRCT parameter. Then the learning is suspended and the last Learning data is used for control without the
renewal. BRCT is set for the position error to conv
erge by the learning. This mode is usually used on the
lead cutting machine. When BRCT is zero, Servo does not renewal the Learning memory.
While High-speed cutting is executed, Learning data rene
w itself up to the end. This mode is used on the
command gradually changes, though the period is constant. This mode is normally used on the piston
lathe.
(3)
Compensation data suspension mode
This mode is similar to Suspension mode for the firs
t High-speed cutting after the power is turned on. The
second and subsequent High-speed cutting is performed using Learning data created by Learning at the
last G05. The created Learning data isn't deleted unle
ss the power is turned off. This mode is normally
used for the cam grinding machine, which the shorteni
ng of cycle time is required, or in case that the
command doesn't include the cutting feed such as double slide mechanism.
(4)
Compensation data continuation mode
This mode is similar to Continuation mode for the first high-speed cutting after the power is turned on. The
second and subsequent the High-speed cutting is perform
ed using Learning data created by learning at the
last G05. The created Learning data isn't deleted unle
ss the power is turned off. This mode is normally
Learning
controller
Suspension
Continuation
Position Error
Command
+
+
+
-
1
s
Position
Gain
Motor
Kp
Position feedback