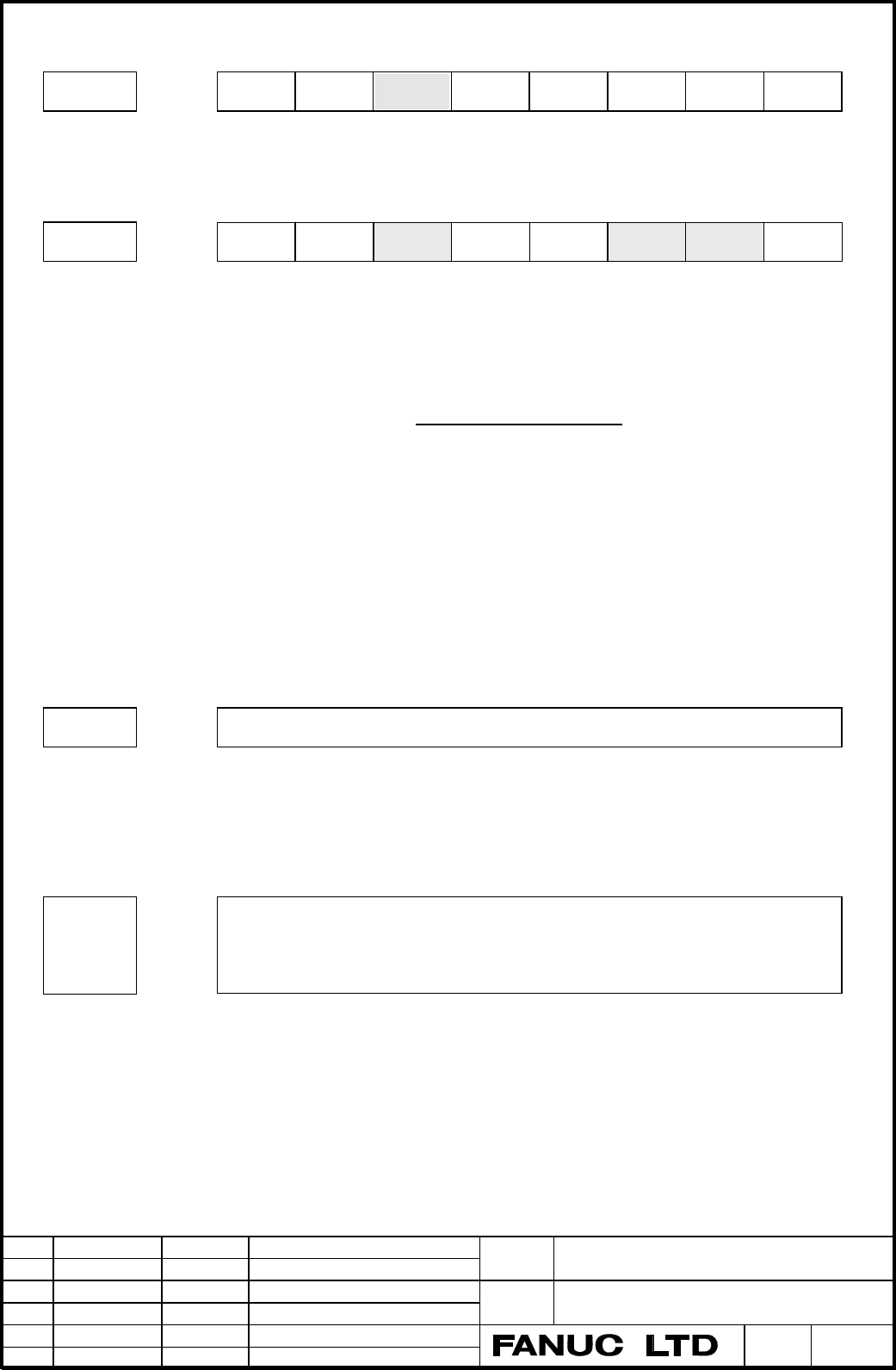 Learning Control Operator's Manual
A - 63639E - 108
01 '05.04.20 N.Sonoda Newly designed
Sheet
033
Edit Date
Design
Description
6.2
Adaptive Preview Control Parameters
INVSYS
Adaptive Preview Control (Option) is
1 :
Available.
♦
CNC software option is necessary
ADAPT
Feed-forward coefficient FORW1-6 is
1 :
Adapted by using
ADPCE (Dur
ing adaptation, Learning control is invalid
automatically)
TRASMT
Set this to zero us
ually. After FORW1-6 is decided
by adaptation, set this to one in
order to transmit them to No.2544-49, then turn it back to zero.
1 :
Transmit FORW1-6 automatically
to No.2544-49 with adaptive mode each time at
G05 end.
0
:
Not transmit FORW1-6.
ADRERSL Adaptive control uses
0
:
the position error. (Standard)
(Note) Usually this is applied to rotary axis, which the command changes.
This parameter gives an influence of the adaptation speed
and final error. Set to the biggest value so far as
the error is not diverge.
Data range
:
-32768 to 32767
Feed forward coefficients
FORWi
are usually decided by Adaptive mode.

Also you can calculate by the
2442
TRASMT
ADPCE Adaptation coefficient
2544
-
2549
FORW1
−
Feed forward coefficients W1 - W6
FORW6
INVSYSSLEN
DPFBCT