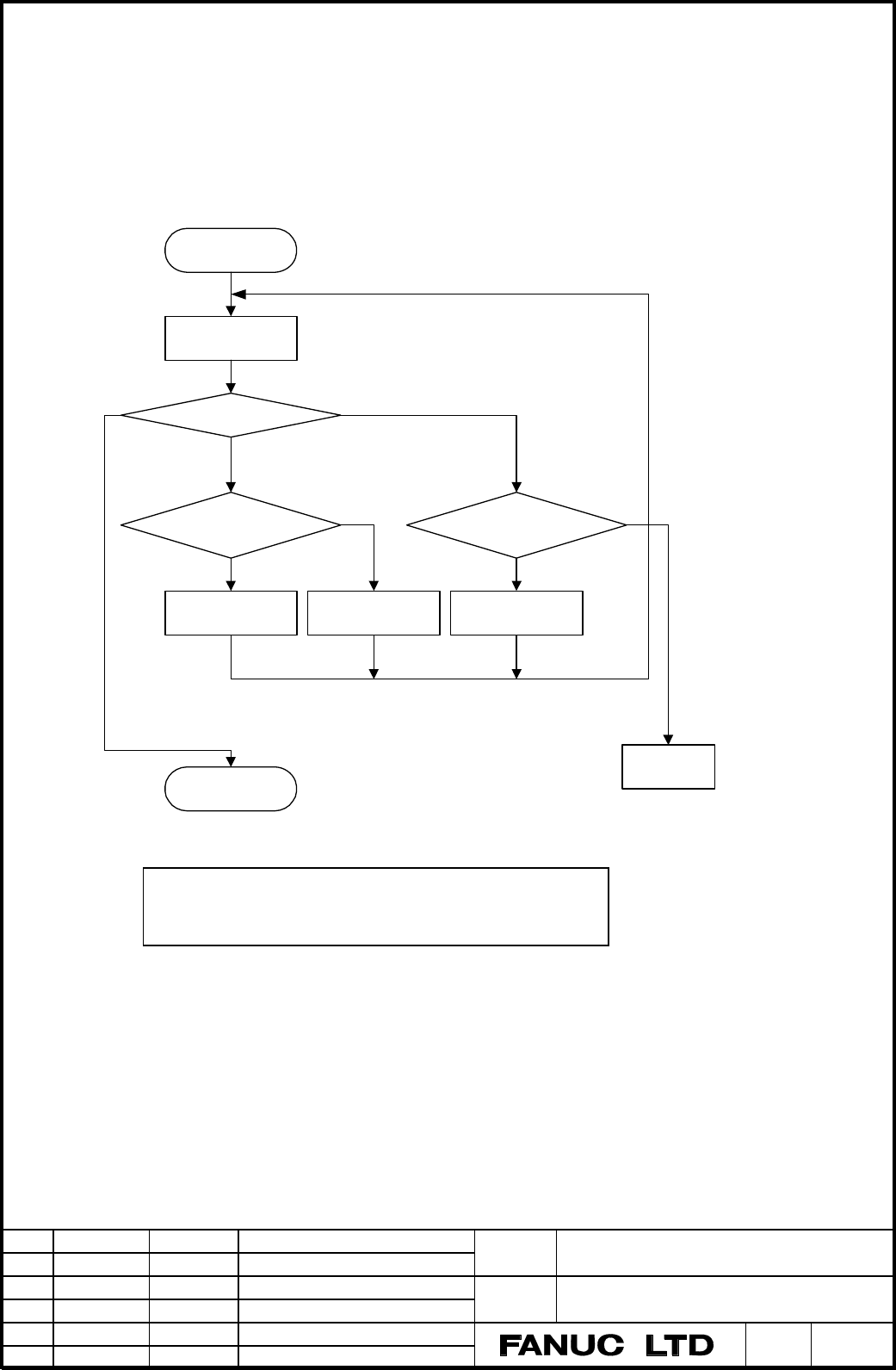 Learning Control Operator's Manual
A - 63639E - 108
01 '05.04.20 N.Sonoda Newly designed
Sheet
050
Edit Date
Design
Description
/ 064
8. Tuning
Regarding Learning control, you don't need to tune parameters basically.
But servo system needs to be stable before the applicati
on of Learning control. If oscillation occurs, you need
to make stable by tuning Load inertia ratio (No.2021), Ac
celeration feedback (No.2066), Tcmd filter (No.2067),
Observer function (No.2003#2), and etc.
8.1 Tuning method
Start
Check of Error
Is Error converge ?
Is Learning parameter
setting right ?
diverge
step by step
yes
yes
Learning parameter
set rightly
no
Is machine oscillate
without Learning ?
yes
no
Servo parameter
tuning
Not converge.
End
make contact
with SLS0Q
decease frequency
of low pass filter
Gx tuning
1) Seek the least error by added No.2526 to +1 or –1.
2) Seek the least error by added No.2527 to +1 or –1.