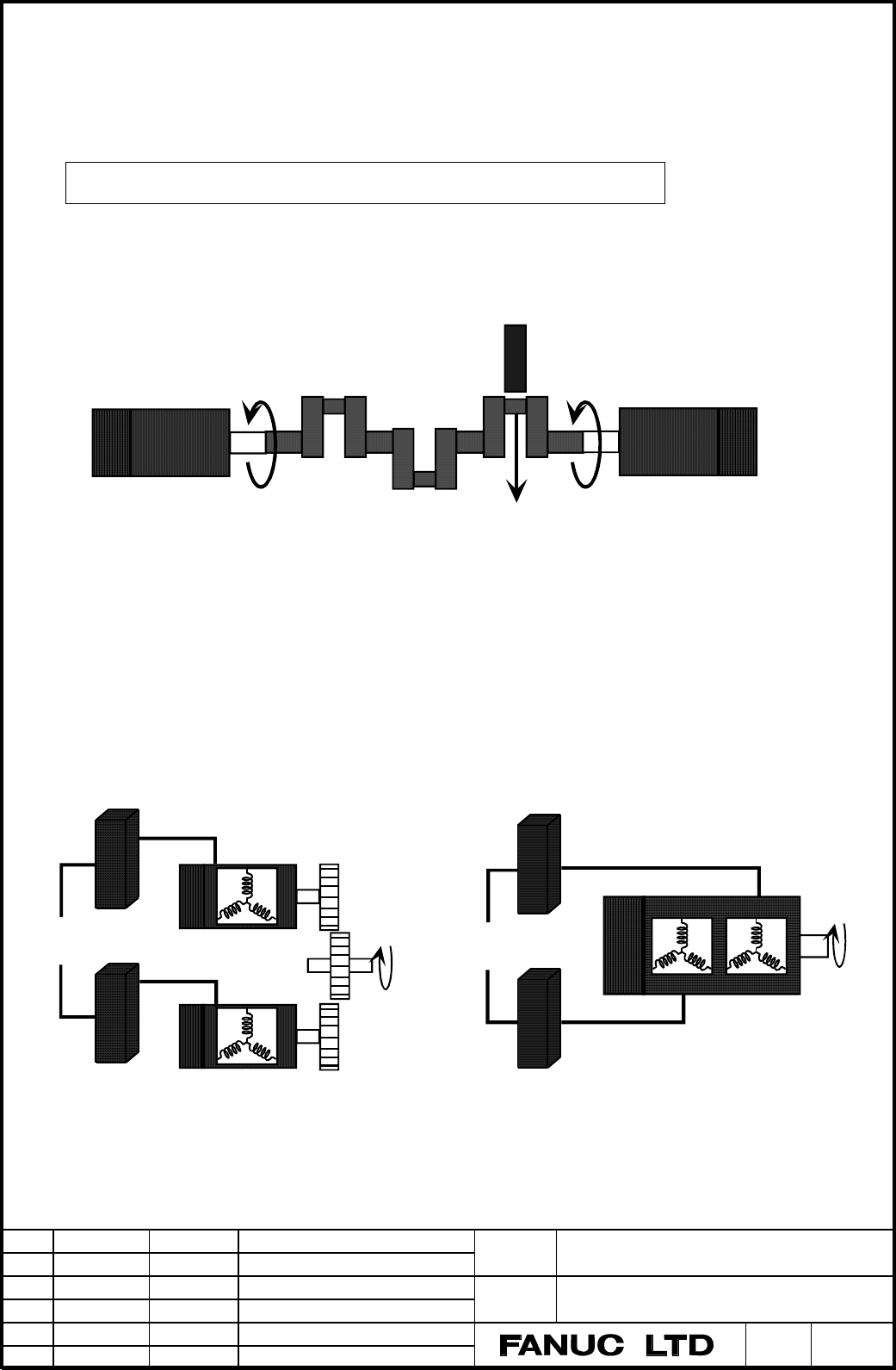 Learning Control Operator's Manual
A - 63639E - 108
01 '05.04.20 N.Sonoda Newly designed
Sheet
045
Edit Date
Design
Description
/ 064
7.4
Tandem Learning control function
7.4.1 Summary
Tandem Learning control is Learning control combined wi
th Tandem control. By means that two motors are
controlled as one axis and Learning control is added, this function can achieve high precision processing in
the special applications.
Note
This function is available wi
th series 90D3 version 02 or later.
1) Position Tandem Learning control
Merit
: It can realize high accuracy to learn t
he position deviation with both sides of long
workpiece which have weak stiffness
chucked and driven by two motors.
Applicable machine
: Cam grinder, Crankshaft grinder, and etc.
2) Torque tandem Learning control
Merit
: Large torque of double motor can achieve leaning of the position deviation due to
large cutting torque.
α
i

s300 or
αi

s500 requires torque tandem in spite of single
motor, because they have double coils inside one motor and use two amplifiers. We
call this "
double coil tandem
control" as a special case of torque tandem.
Applicable machine
: Helical gear shaper without helical
slide, Helical broach machine, Accurate press, etc
Cutting force
Grinder
MotorMotor
Work
Servo
Large
torque
Amplifier
Motor
Motor
Amplifier
Motor
Amplifier
Servo
Amplifier
Large
torque