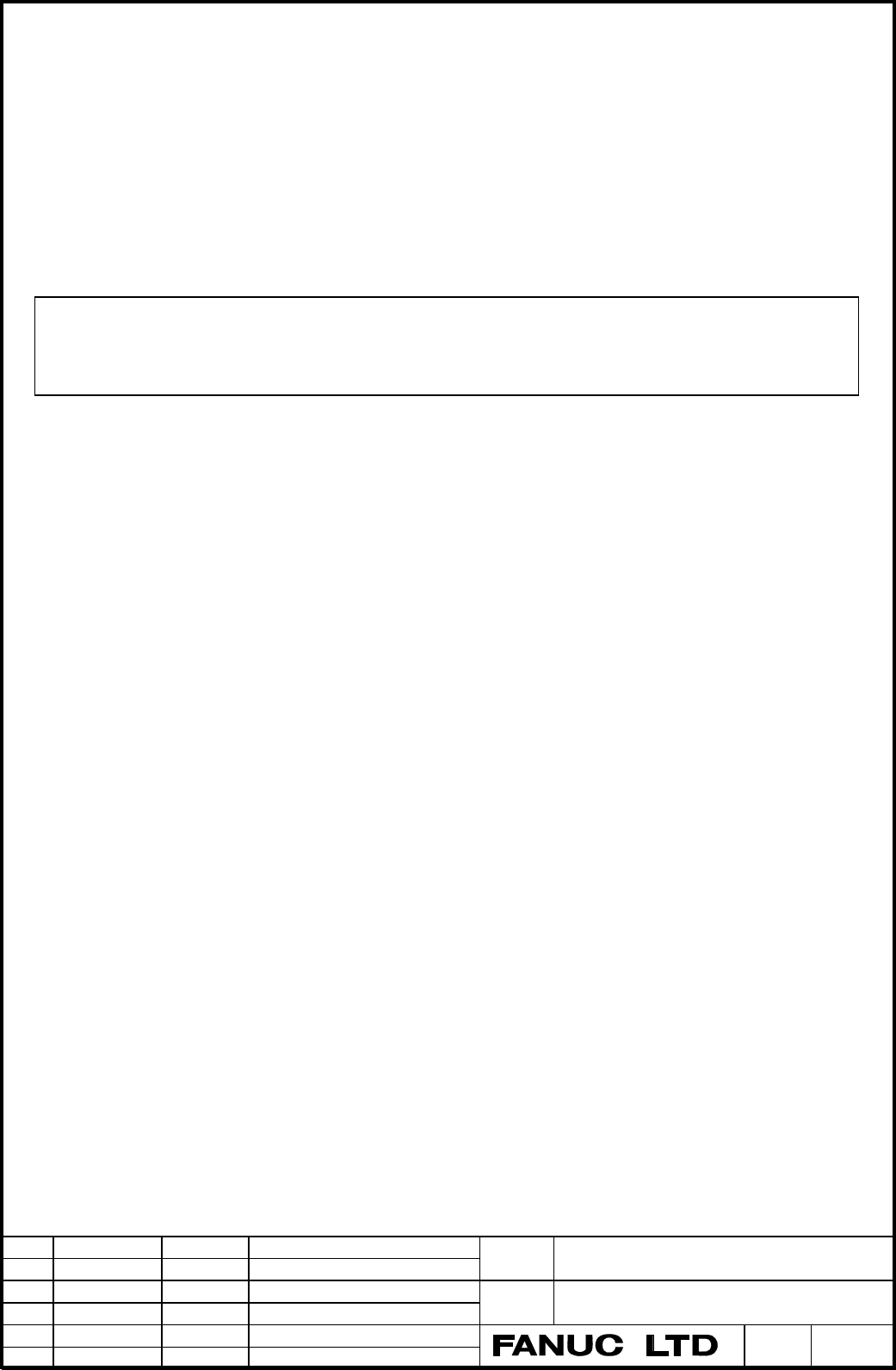 Learning Control Operator's Manual
A - 63639E - 108
01 '05.04.20 N.Sonoda Newly designed
Sheet
035
Edit Date
Design
Description
The feed-forward coefficients of the Adaptive preview control are
decided with the following procedure.
A-1
Validate the Adaptive preview control and the Adaptive mode.
( No.2019#5 = 1 and No.2442#1 =1 )
A-2
Set the parameter of the adaptati
on coefficient to standard setting.
(No.2543 =100 )
Set the feed-forward coefficients to all 0.
( No.2544 - 2549 = all 0 )
And Learning control is invalid
automatically during adaptation.
Caution
As soon as the error begins divergence, stop G05 by
reset key on MDI to protect the machine from
excessive shock.
A-3
Operate the machine about several ten times of the
learning cycle with a practical part program including
G05.
A-4
Check the position error with Serv
o guide or the servo tuning display.
A-5
Step up adaptation coeffici
ent (No.2543) every about 50.
Check Convergence of the position error by using t
he possible biggest coefficient as far as the error
diverges.
A-6
Invalidate the adaptive mode. (No.2442#1 = 0)
The feed-forward coefficients decided by the adaptive mode are not transported from servo to CNC on
this phase.
A-7
To transmit the feed-forward coefficients to
NC nonvolatile memory No.

2544-49, set No.2442#2 = 1.
A-8
If the feed-forward coefficients change from init
ial value to another one, the transportation to CNC
Finish with adaptive process.
These processes can decide the feed-forward c
oefficients. Make sure No.2443#1 and #2 to be 0.