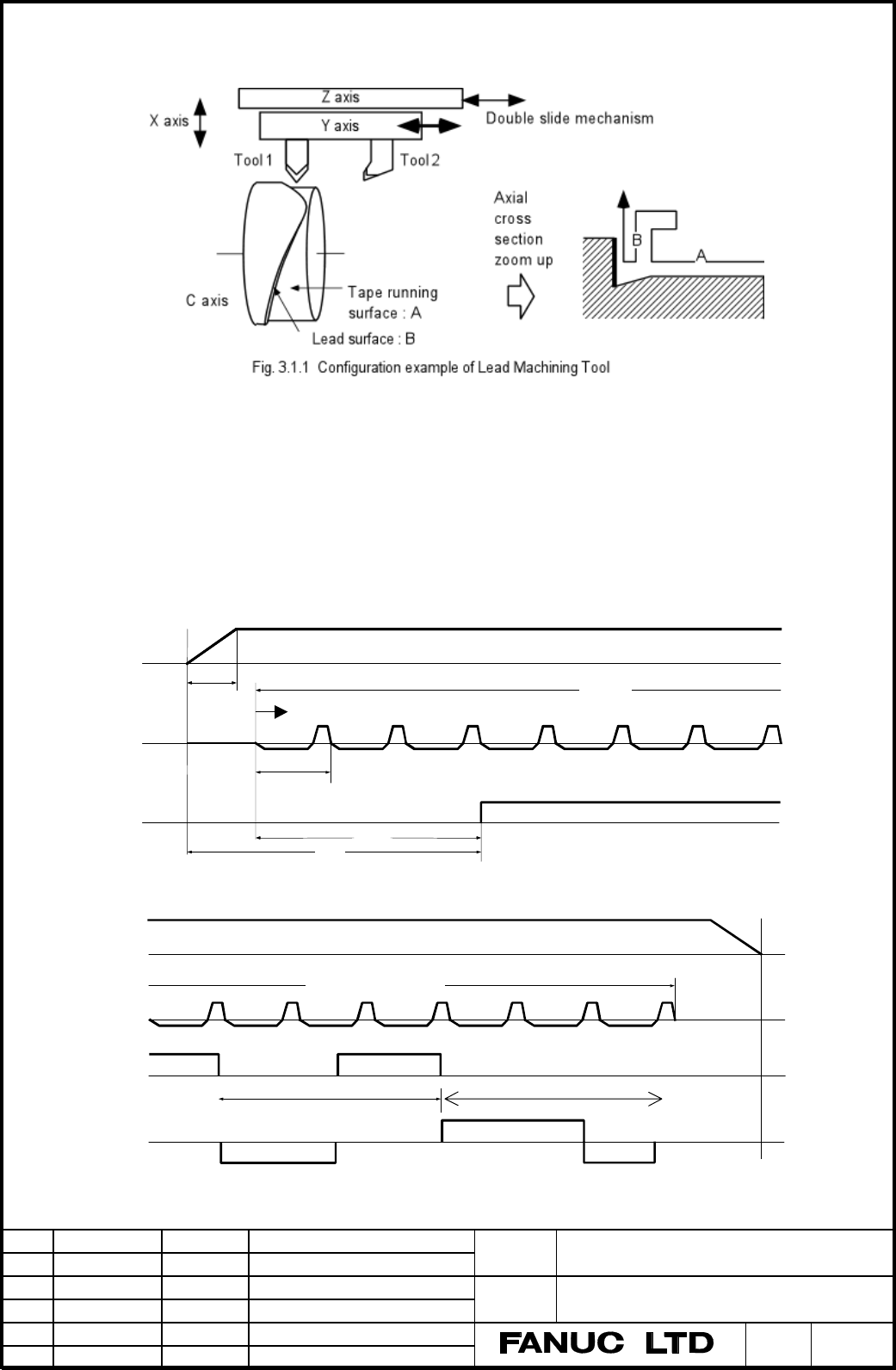 Learning Control Operator's Manual
A - 63639E - 108
01 '05.04.20 N.Sonoda Newly designed
Sheet
06
Edit
Date
Design
Description
/ 064
3. Application example
* Cutting Sequence
(1) The surface running tape is fini
shed synchronizing with C-axis ro

tation, moving the tool 1 back and
forth along the Y-axis. By feeding the tool along the
Z-axis, the lead surface is gradually cut deeper.
(Process A)
(2) To finish the lead surface, the tool retreats al
ong the X-axis temporarily and moves along the Z-axis
(offset). And the tool is changed to tool 2. T
hen, the movement of Y-ax

is and C-axis don't stop.
(3) The tool 2 is fed along the X-axis and
the lead surface is finished. (Process B)
(4) Both Y-axis and C-axis use either
Suspension mode
or
Continuation mode

of Learning control.
Time
Const
Learning period
PRIOD
Lc
RPTCT
G05 Start
C axis
Y axis
T
Y axis Learning Start
C axis
Ly
Fig. 3.1.2
Axes Movement of the velocity at the start
Cutting Start
Ly or Lc should be the longer time Learning
complete to converge the position error
C axis
Y axis
Z axis
X axis
Fig. 3.1.3
Axes Movement of the velocity at End
Offset for Tool change
Lead finish cutting
Repetition count
RPTCT
G05 End