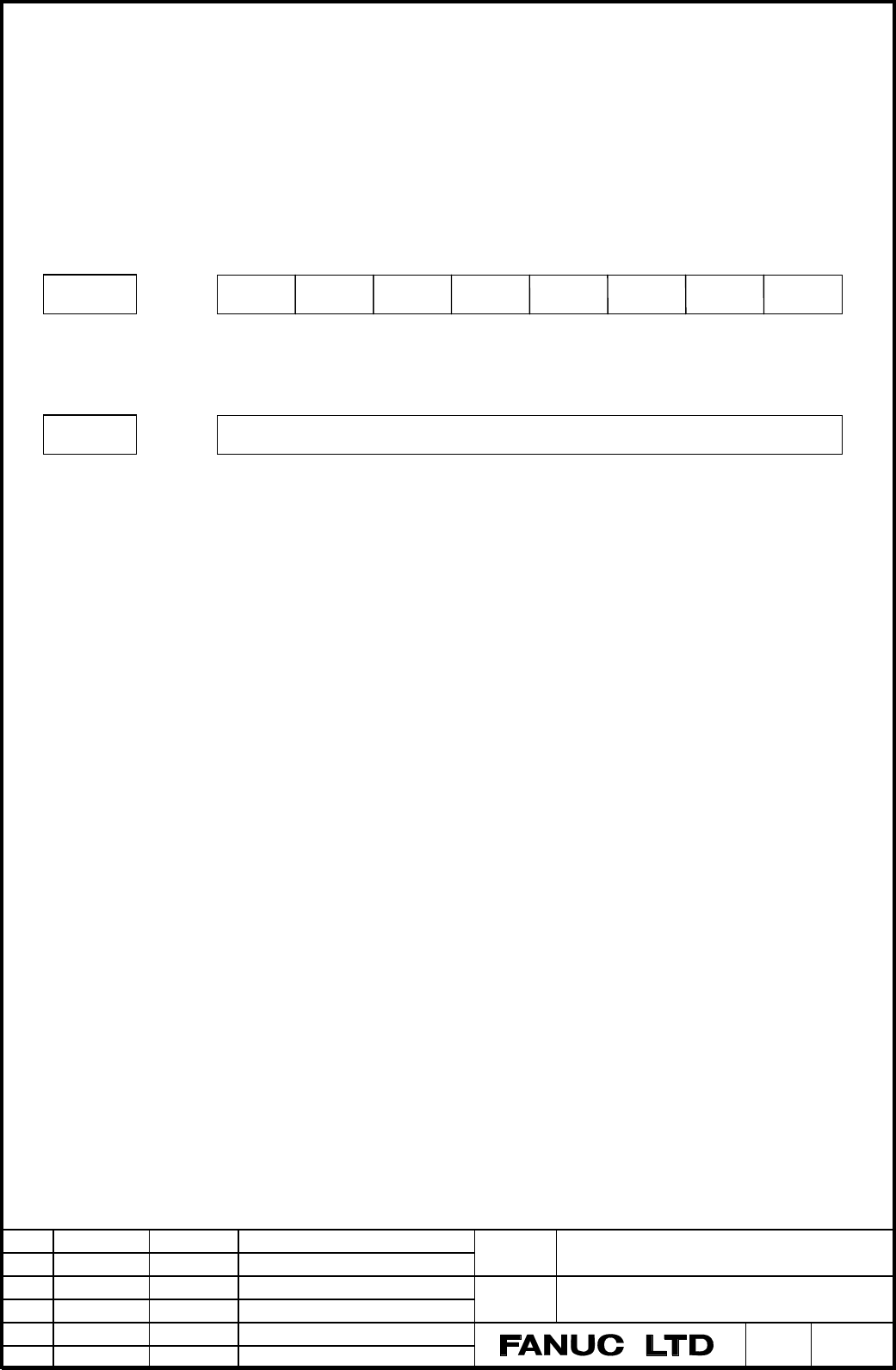 Learning Control Operator's Manual
A - 63639E - 108
01 '05.04.20 N.Sonoda Newly designed
Sheet
044
Edit Date
Design
Description
/ 064
7.3
Torsion compensation during High-speed cycle cutting function
This function adds the compensation at the point of the command reversing sign during High-speed cycle
cutting (G05), This function is useful for the case that
the reverse point of work piece has sharp drop because
it is easy to bend for the weakness.
This function works only during G05, different from no
rmal backlash compensation function. And this function
forces the sum of compensation always to be zero durin
g G05. Therefore this function can be used in case
that the compensation value is changed every work piec
e, which is useful properties for the machining.
7.3.1 Parameters
TAWAMI
Torsion compensation during G05
0
:
is not useful.
(Standard)
When Motion command (Mcmd) changes from the plus to the minus, the minus value is added.
When Motion command (Mcmd) changes from the minus to the plus, the plus value is added.
(This method is like to the backlash compensation.)
•
Restrict

Odd axis

in N1023 (only L-axis)
Only during High speed cycle cutting (G05)
Torsion compensation value is added to Erro
r counter when the sign of latest Mcmd
reverses against the sign of the former Mcmd except Mcmd = 0.
2229
Torsion compensation during G05
(Least detective unit)