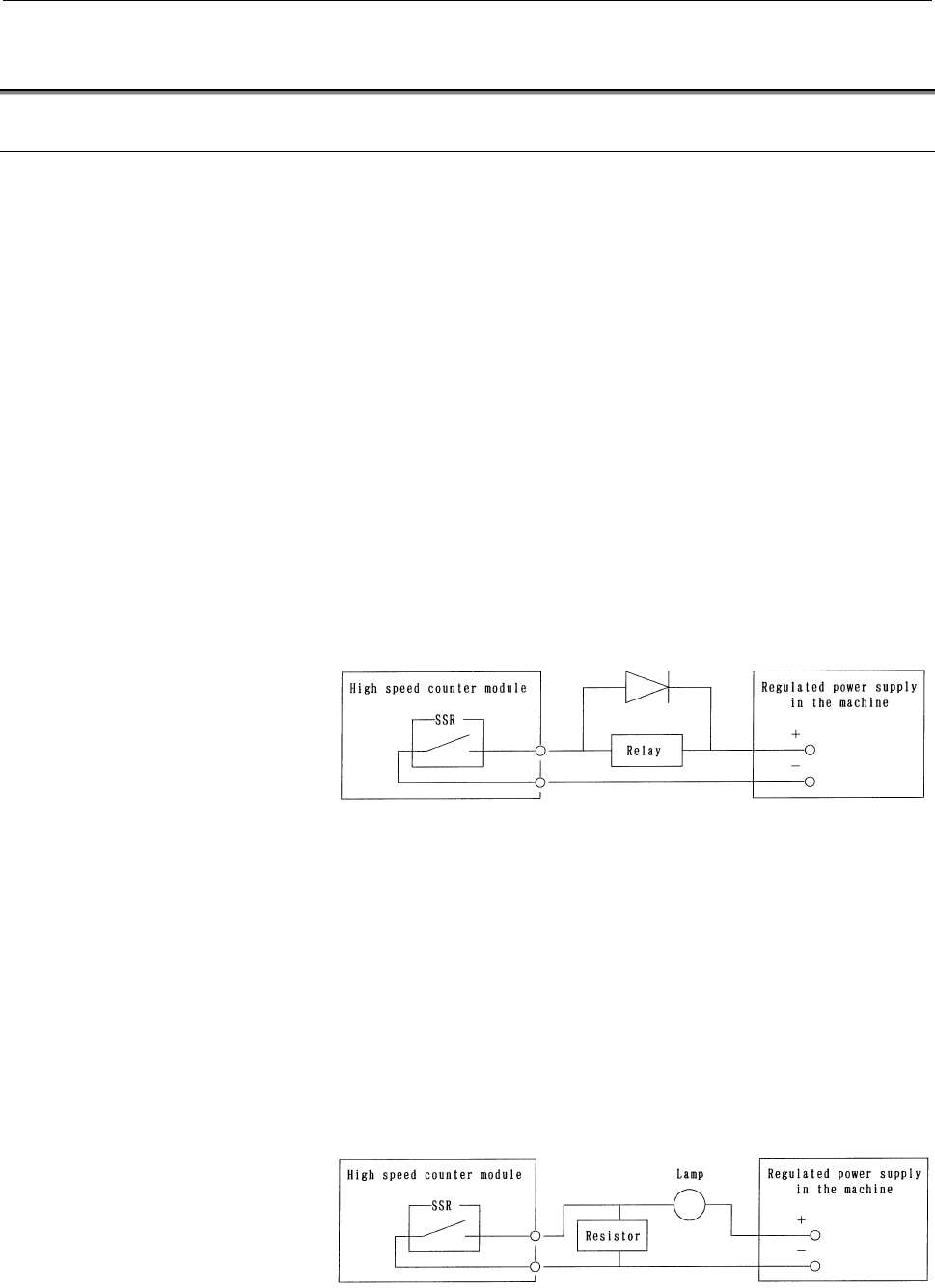 B-61813E/03
CONNECTIONS

8. HIGH SPEED COUNTER MODULE
8.7
I/O SIGNALS CONVENTIONS
8.7.1
Solid state relay output signals (OUT0 to OUT7)
The solid state relay output signals drive relays in the power magnetics
cabinet and indicator LEDs.
i)
Maximum load current at output-on
250 mA: Up to three outputs set to on
125 mA: Eight outputs set to on
ii)
Saturation voltage at output-on
Not more than 6xIL V (IL: load current)
iii)
Withstand voltage at output-off
30 VDC max. even for instantaneous voltage
iv)
Leak current at output-off
Not more than 100
µ
A
(3)
Always install spark arresters when inductive loads such as relays
are connected in the machine. Insert the spark arresters as near the
load as possible (less than 20 cm). When capacitive loads are
used in the machine, insert current limiting resistors in series with
the loads to prevent the instantaneous current and voltage from
exceeding the rated values.
(4)
If a lamp is turned on by a solid state relay output, the resulting
surge current may damage the solid state relay. Thus, as shown in
the figure below, provide a protective resistor to prevent the
instantaneous current and voltage from exceeding the rated
values.