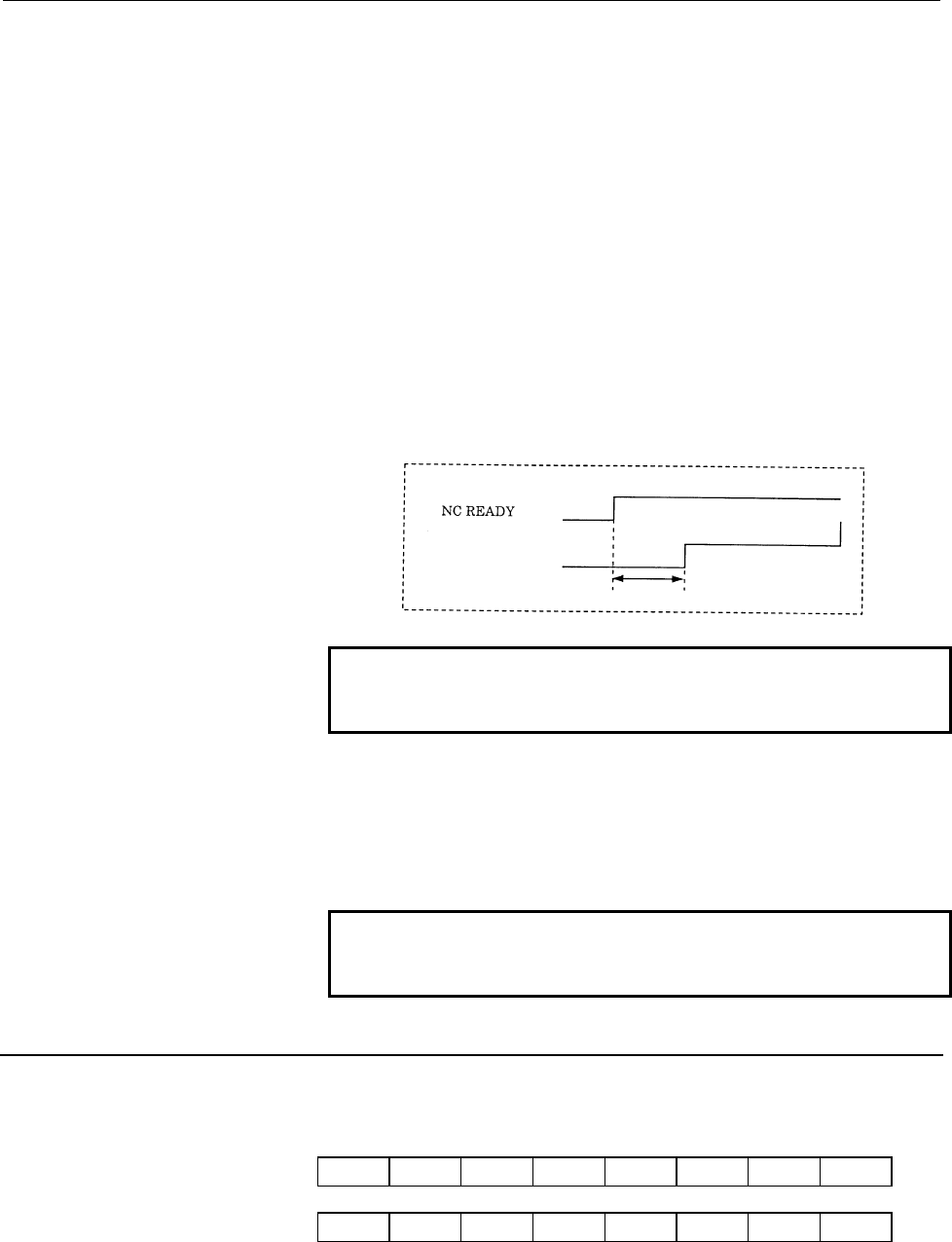 9. TEMPERATURE INPUT MODULE
CONNECTIONS

B-61813E/03
When the power is switched on, this bit is set to "1" to
cause the module setting data to be set in the
temperature module.
The NC READY bit is enabled only once after the
power is switched on. To rewrite the module setting
data, switch the power off and then on again.
This bit serves as the timing signal used in 4-channel
manual measurement mode. Setting the bit to "1"
issues a request for temperature data. When the input
signal data READY signal becomes "1", read the
temperature data.
This bit need not be set for 2-channel mode.
NOTE
After setting the NC READY bit to "1", wait for one
second, and then set the READ request to "1".
This bit is used to specify channel switching for 4-
channel manual measurement mode.
NOTE
See Section 9.5, "Timing Charts," for concrete
explanations about how to handle the timing data.
9.3.4
Details of input signals (temperature module

→
→→
1)
Status signals and CH1 temperature data, CH3 temperature data,
or abnormality data
DI07
DI06
DI05
DI04
DI03
DI02
DI01
DI00
DI15
DI14
DI13
DI12
DI11
DI10
DI09
DI08
READ request
1 s or longer