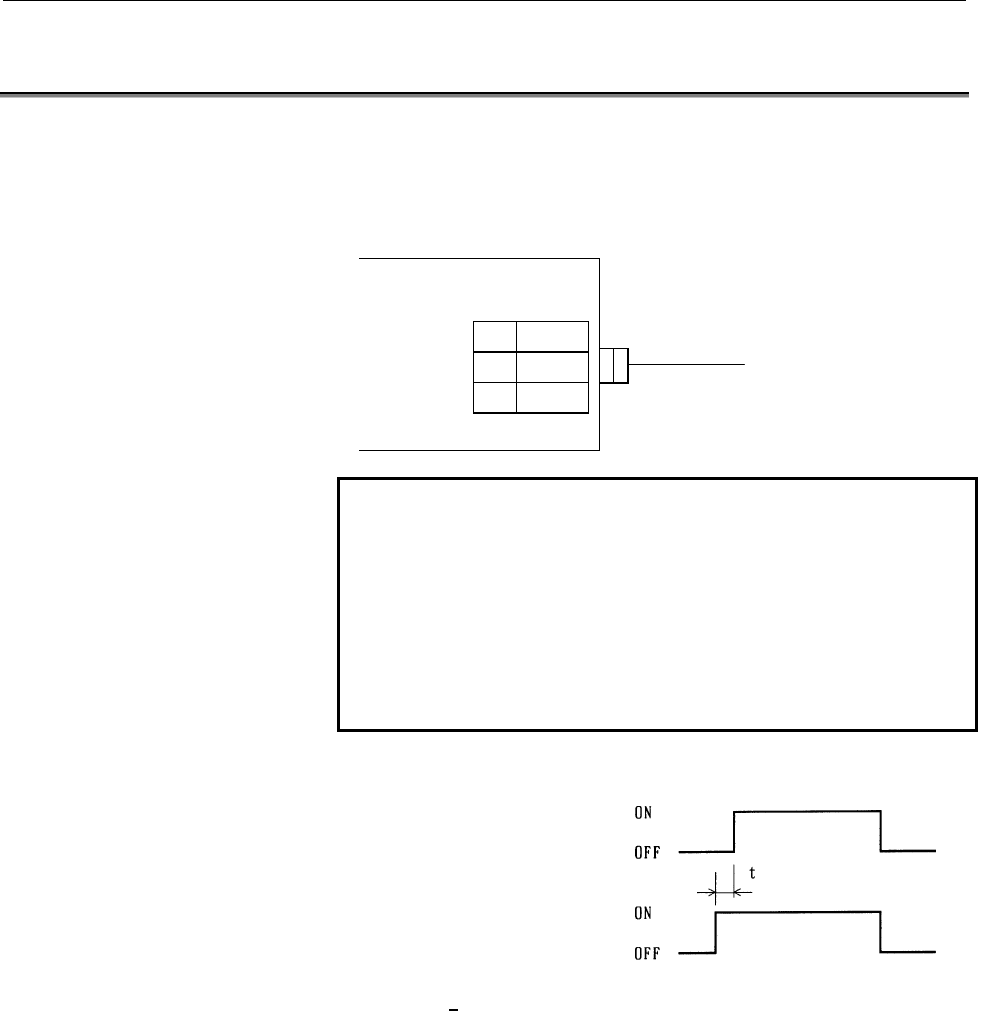 B-61813E/03
CONNECTIONS 4

. CONNECTION
4.2
CONNECTING INPUT POWER SOURCE
Connect the following power source with the connector CP32 of the
interface module (AIF01A, AIF01B, or AIF02C).
•
Current:

Determine from Table 4.4
AIF01A / AIF01B/AIF02C
CP32
NOTE
Turn ON the power for the I/O unit just when or before
the power for the CNC or the cell controller is turned
ON. When the CNC or cell controller power is turned
OFF,make sure to turn the power to the I/O unit OFF
as well. If the power is not turned on and off
according to the above procedure, an error occurs in
the CNC or the controller, or the I/O unit is not
normally connected to the power.
t > 500 ms (Turn ON of the power for I/O unit can be late 500 ms or less.)
2GND
3
Power for the master device
Power for the I/O unit
24VDC
BURNDY JAPAN Tripolur connector (Brown)
Hoursing : SMS3PNS-5 A63L-0001-0202#3HN
Contact : RC16M-SCT3 A63L-0001-0226