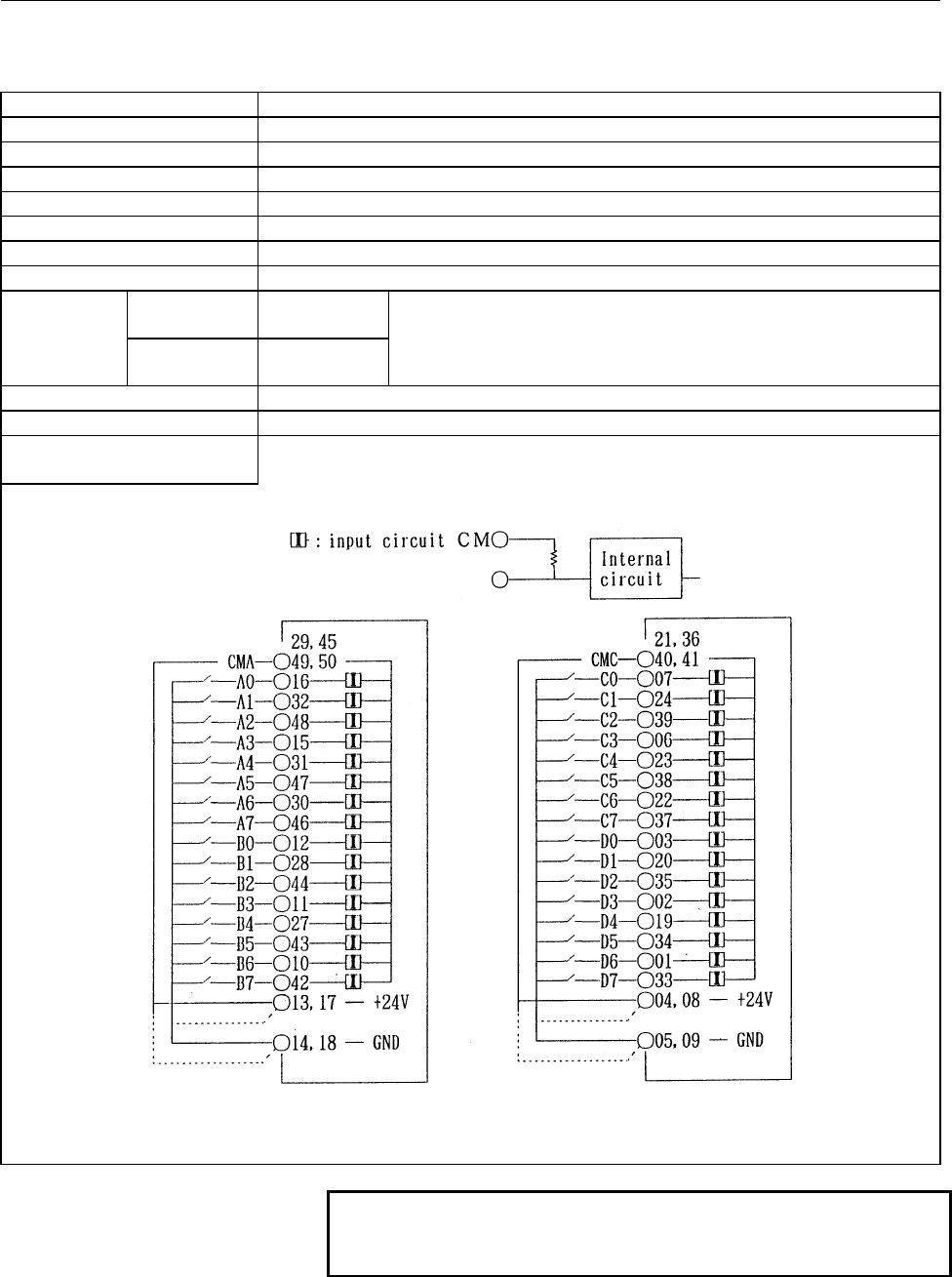 B-61813E/03
CONNECTIONS 5

. DIGITAL INPUT/OUTPUT MODULES
(1)
Input module AID32A1 (Non-insulation type)
Points/common
16 points/common
Sink/source current
Both directions
Input voltage
24VDC
+
10%,

−

20%
Input current
7.5mA (average)
ON voltage, current
Min. 18VDC, min. 6mA
OFF voltage, current
Max. 6VDC, max. 1.5mA
Max.20msResponse
time
Max.20ms
This is the value from input to output in the module. The actual value is
determined by adding it to the scanning time depending on each
system.
Input display
Not provided
External connection
Connector (HONDA TSUSIN MR-50RMA)
Terminal connection and
circuitry
+24V or GND can be selected for input common as above fig.
NOTE
1
Make sure to connect all common (CMA, CMC) pins.
2
This module outputs +24 V on pins 13, 17, 04, and 08.