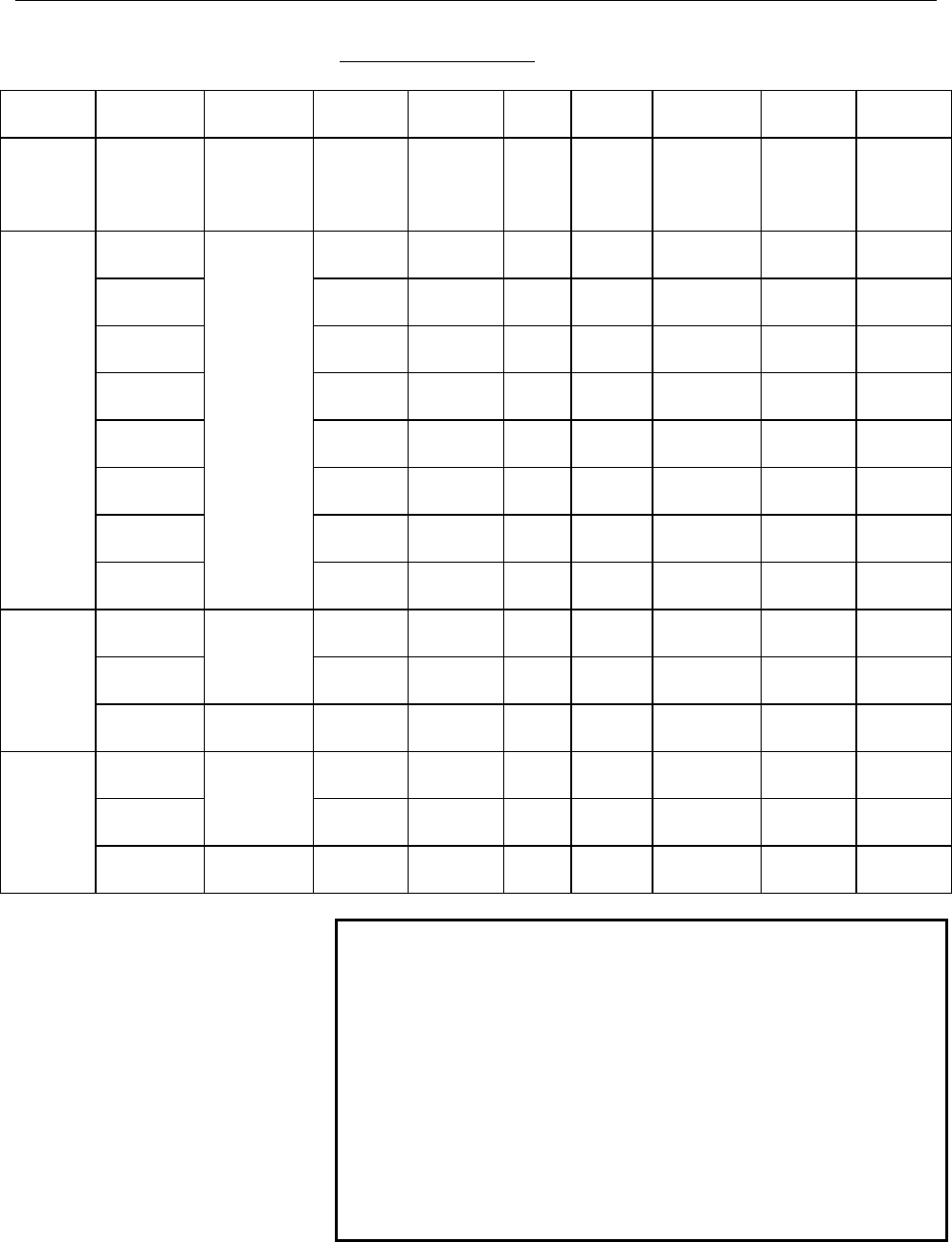 5. DIGITAL INPUT/OUTPUT MODULES
CONNECTIONS

B-61813E/03
Digital output modules
Output
type
Module
name
Rated
voltage
Maximum
current
common
Externa
connection
LED
display
Fuse
Non-
insulation
type DC
output
AOD32A1
5 to 24VDC
0.3A
NEG
32
8
Connector A
not
provided
not
provided
AOD08C
2A
NEG
8
8
Terminal
block
AOD08D
2A
POS
8
8
Terminal
block
AOD16C
0.5A
NEG
16
8
Terminal
block
provided
AOD16D
0.5A
POS
16
8
Terminal
block
provided
AOD32C1
0.3A
NEG
32
8
Connector A
not
provided
not
provided
AOD32C2
0.3A
NEG
32
8
Connector B
not
provided
not
provided
AOD32D1
0.3A
POS
32
8
Connector A
not
provided
not
provided
Insulation
type
DC output
AOD32D2
12 to 24VDC
0.3A
POS
32
8
Connector B
not
provided
not
provided
block
AOA08E
100 to
240VAC
block
AC output
120VAC
block
block
provided
AOR16G
Maximum
250VAC/
30VDC
block
provided
RELAY
output
AOR16H2
30VDC
2A
-
16
4
Connector B
provided
not
provided
NOTE
1Polarity
Negative
: 0 V common (current sink type) Output is at
Low level when ON.
Positive
: 24 V common (current source type) Output
is at High level when ON.
2
Connector A : HONDA MR Connector
Connector B : Flat Cable Connector
3
For the details of the specifications for each module,
refer to the section 5.3.
4
The maximum current of the DC output module
includes the permissible rush current.