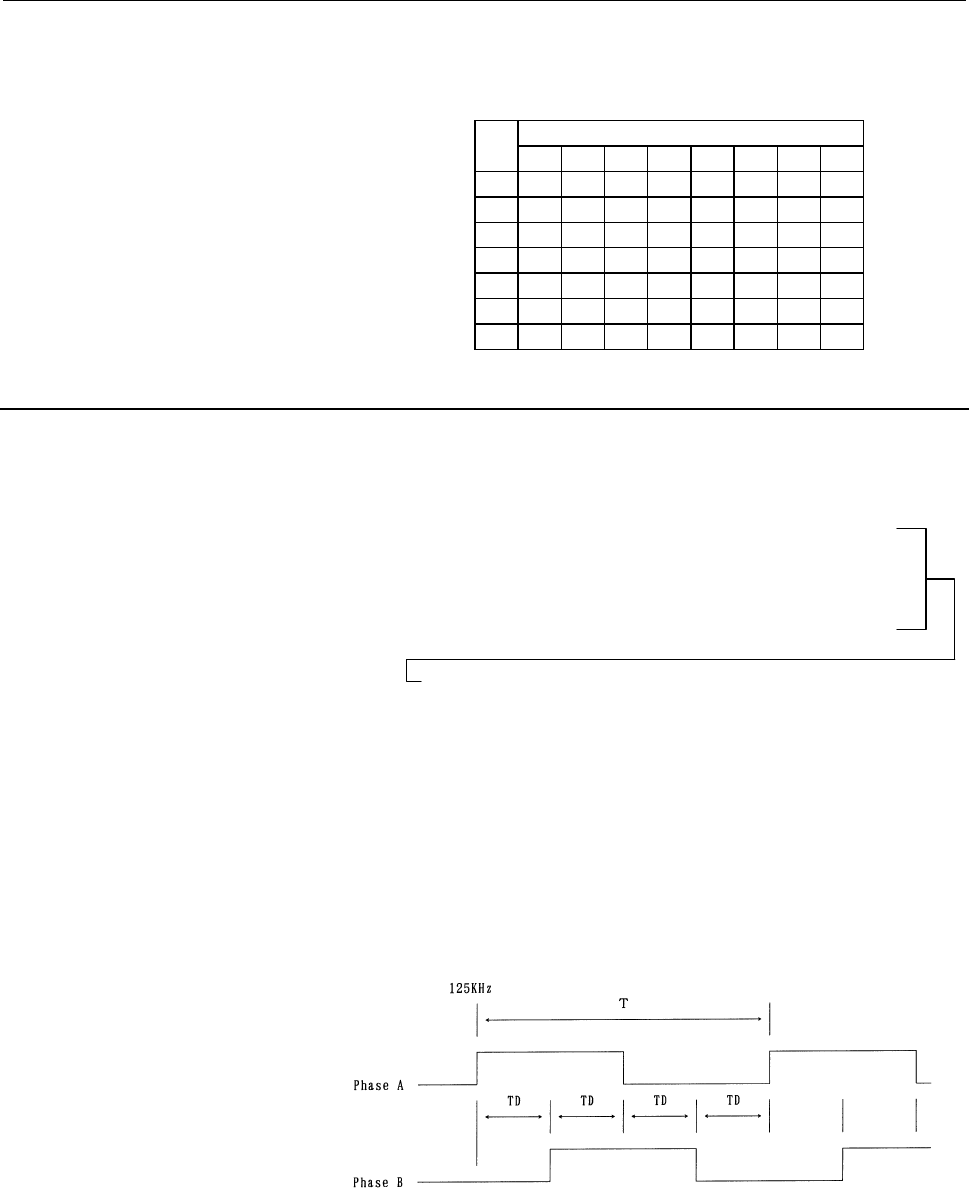 8. HIGH SPEED COUNTER MODULE
CONNECTIONS

B-61813E/03
The output data is set as listed in the table below, depending on the
counter values in
Q
to

W

above.
OUT
76543210
The following three types of pulses are entered in the high speed
counter module.
A.
Phase A/B pulses: The phase difference between
these detection pulses is 90
°
B.
+/- pulses: These detection pulses are separated
in the positive and negative directions.
Select either type of the detection pulse.
C.
Marker signal: Used to preset data in the pulse counter.
(1)
Phase A/B pulse interface
The phase A/B pulses are selected when the PSEL signal is open.
Use differential drivers (SN75113 or equivalent) at the
output ports of the pulse generator.
Tmin.
=8
µ
S

(minimum period)
TDmin.
=1.2
µ
S

(minimum time between edges)