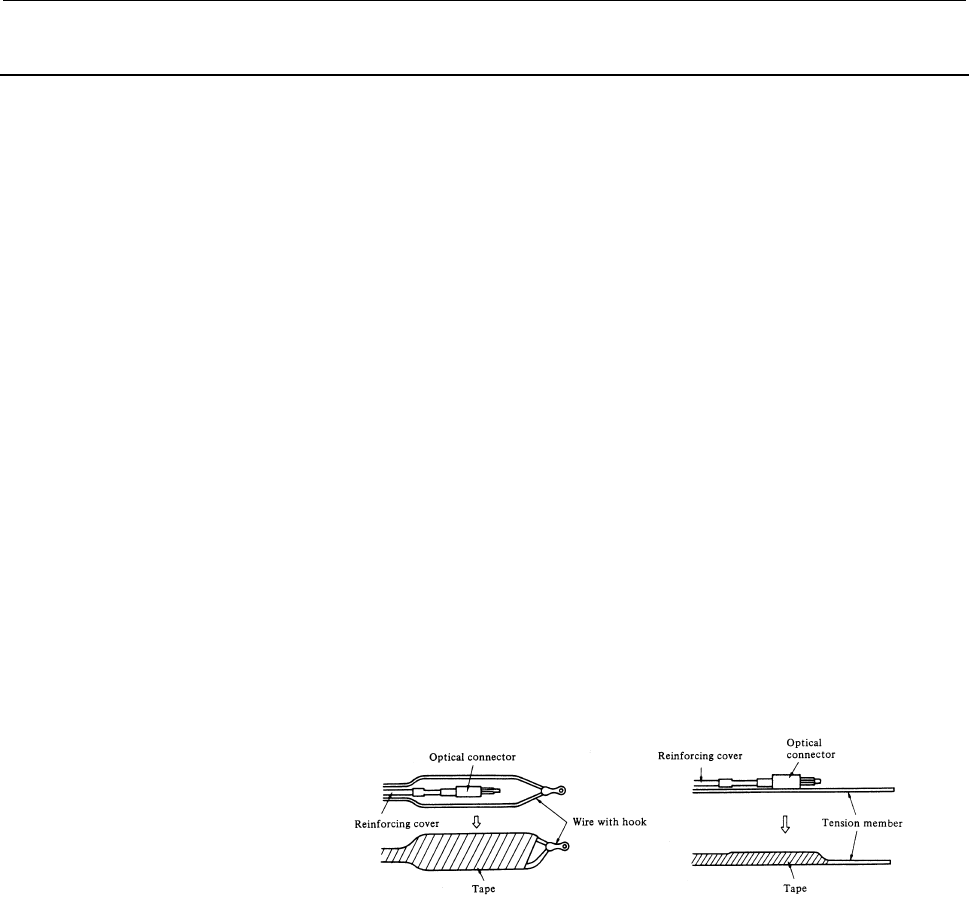 B-61813E/03
CONNECTIONS 10

. OPTICAL I/O LINK ADAPTER
10.6.2
Notice of optical fiber cable handling
(1)
Even though reinforcing cover used on the optical fiber code has
enough mechanical strength, be sure not to be damaged by heavy
materials drop.
(2)
Detaching and attaching of optical connector should always be
made by touching connector. Optical fiber code should not be
touched when replacement.
(3)
Optical connector is automatically locked with upper side lock
levels after being connected. It is impossible to pull out the
connector without releasing the lock levers.
(4)
Optical connector can not be connected oppositely. Be sure the
connector direction when connection is done.
(5)
Optical connector should be processed as follows before laying of
optical fiber cable.
•
Fix a reinforcing cover to a wire with hook or tension
member by a tape.
At laying hook the wire or pull the tension member taking
enough care that opticalconnector does not receive pulling
strength.
(6)
Reinforcing cover is fixed to cable lamp so that optical fiber cable
could not weigh directly the connecting part of connector.
(7)
Notice that optical connector's chip is clear.
The attached protect cap must be always put on when optical
connector is not used.
Remove dirty with a clear tissue or absorbent cotton (cotton with
ethyl alcohol is applicable). No other organic solvent than ethyl
alcohol can not be used.