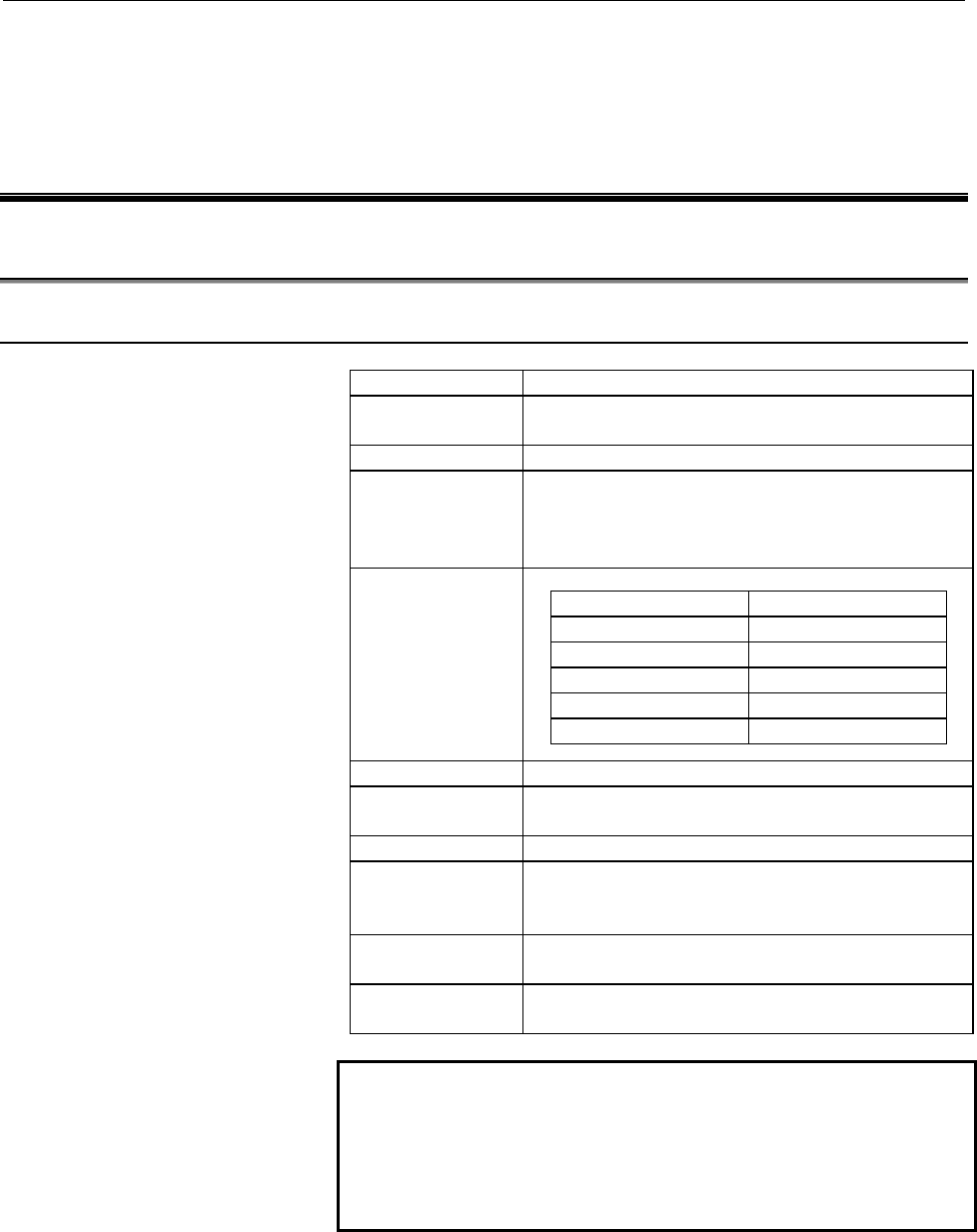 B-61813E/03
CONNECTIONS

7. ANALOG OUTPUT MODULE
7.1
12-BIT ANALOG OUTPUT MODULE (ADA02A)
Number of output
channels
2 channels/module
Digital input
12-bit binary (2's complement representation)
Analog output
-10VDC to +10VDC(external load resistance: 10K
Ω
or
more) (Note 1)
0mADC to +20mADC(external load resistance: 400
Ω
or
less)
Input/output
correspondence
Comprehensive
accuracy
Voltage output
±
0.5% (For the full scale)
Current output
±
1% (For the full scale)
Converting time
1ms or less (Note 2)
Insulation
Photocoupler insulation (between output signal and
base).
However, non-insulation between output channels.
External
connection
At removable terminal block (20 terminals, M3.5 screw
terminals)
Number of occupied
output points
32
NOTE
1
It is possible to select whether the analog output
module is to be used with voltage or current output.
2
The converting time is the one only inside the module.
The actual response time is added a scan time that is
determined by the system.
Digital input
Analog output