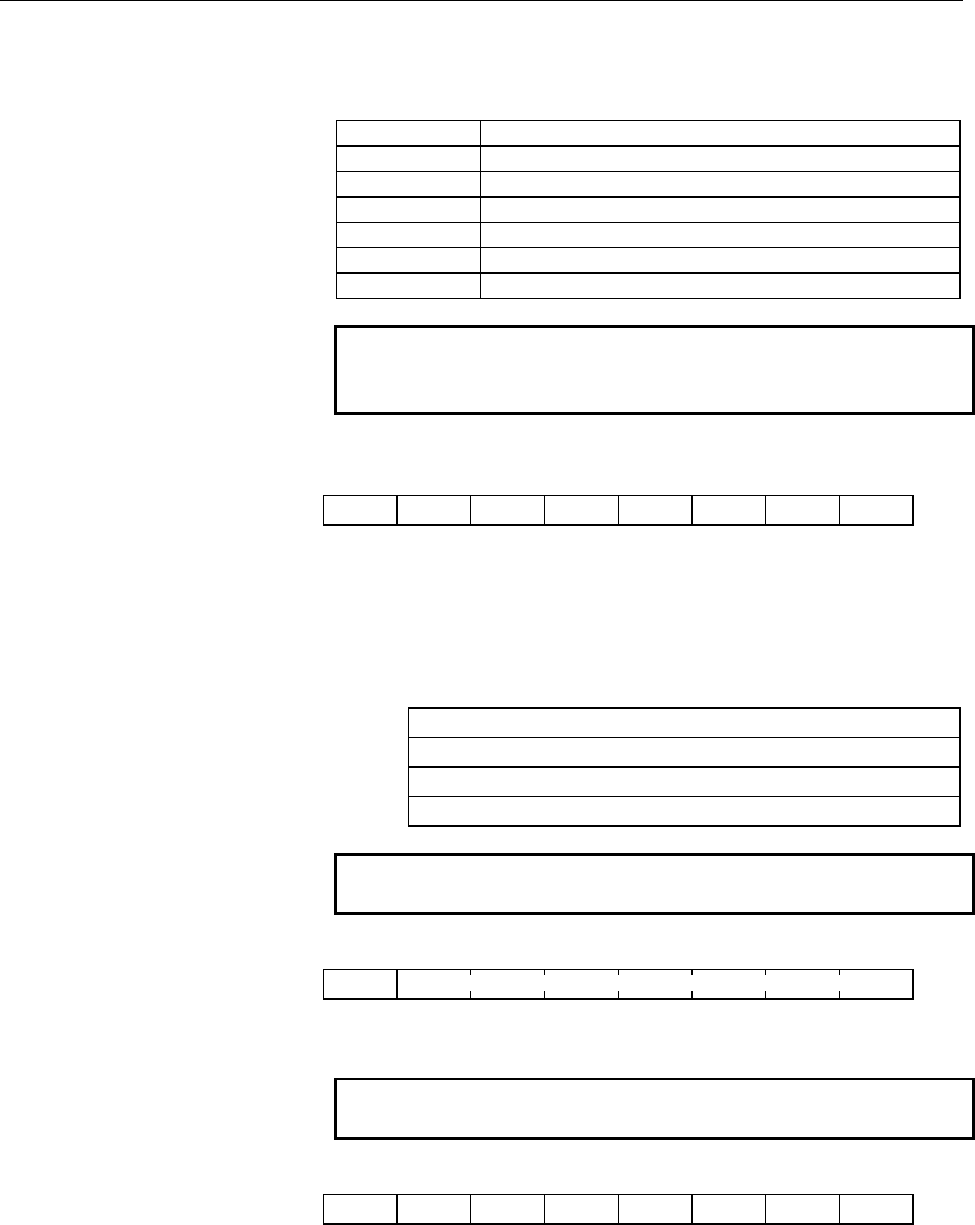 8. HIGH SPEED COUNTER MODULE
CONNECTIONS

B-61813E/03
2)
Details of DTOH, DTOM, and DTOL
The SELECT bits indicate the target data.
SELECT
0
CCTR (comparison control)
NOTE
1
Change to mode B: See Section 8.3.2, "Mode B".
DTOH
76543210
The DTOM and DTOL are ignored.
(3)
PMC inputs (inputs to PMC)
The inputs to the PMC include the status and counter data. The
data is shown below.
0
CNTS (counter H and status)
+1
CNTM (middle 8 bits of counter)
+2
CNTL (lower 8 bits of counter)
NOTE
76543210
TRA
NOTE
76543210
TRB
ALM
CSP
ME
MH
CMPC
CMPB
CMPA
CMPA :
Comparison output A
CMPB
:
Comparison output B
CMPC
:
Comparison output C
Counter H (most significant 7 bits)