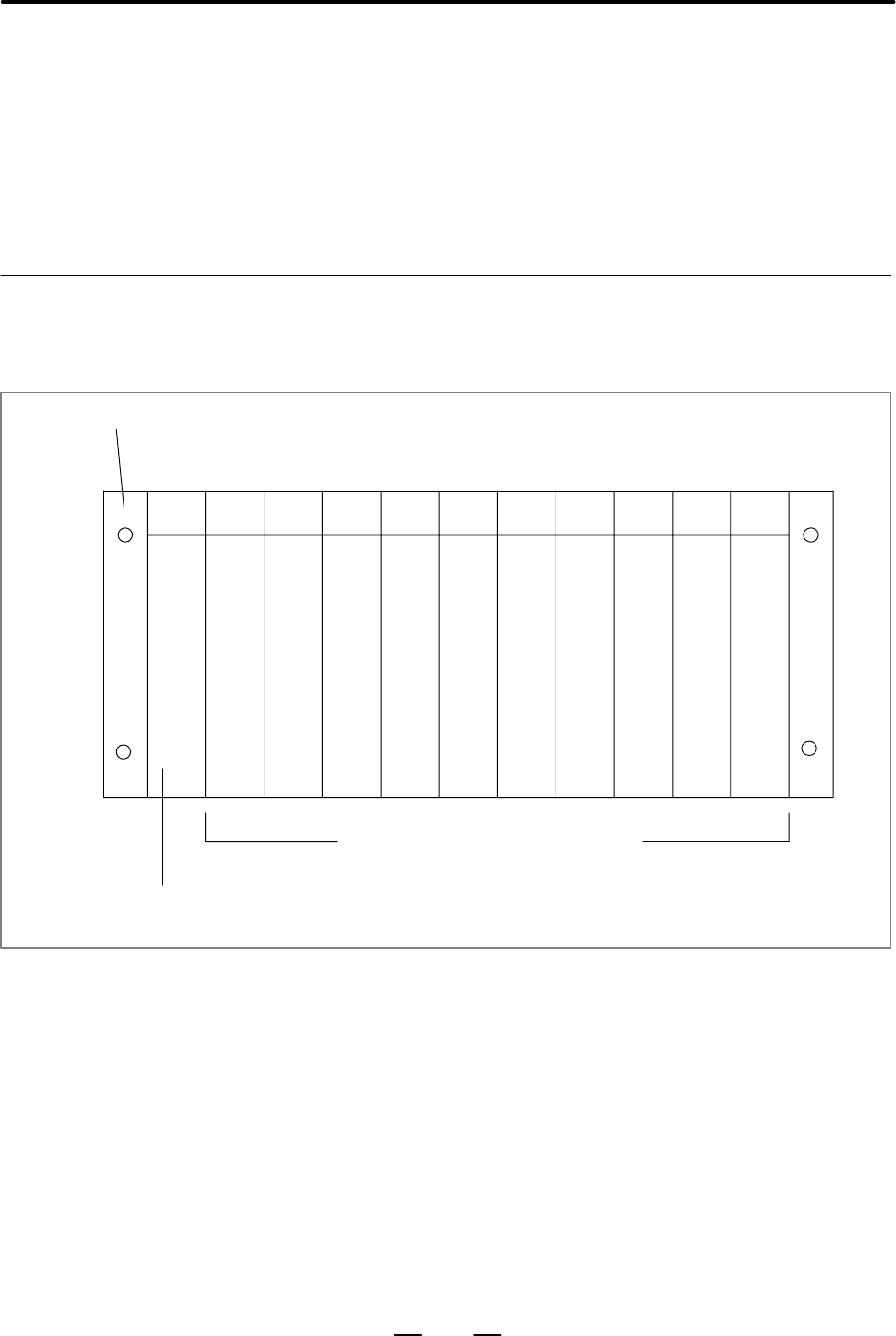 B–62073E/04
6. CONNECTION OF I/O UNITS TO
MACHINE INTERFACE
131
The FANUC I/O Unit–MODEL A ("I/O unit") is a modular–type I/O unit.
It interfaces the Series 16/18 with the machine when connected to the
control unit of the Series 15–B control unit via the I/O Link. One I/O unit
can be configured by mounting the I/O modules required for either the 5–
or 10–slot base unit. A variety of I/O modules are provided so appropriate
modules can be selected according to the use, points, voltage level,
current capacity, and signal specifications. See Section 6.3.9 for further
information.
Base Unit ABU05A (5 slots) or ABU10A (10 slots)
Various I/O modules (Up to 10 modules)
Interface module AIF01A or AIF01B
AIF01A is used for connection to FANUC I/O Link
AIF01B expands I/O units in the same group.
6.3
CONNECTION OF
THE FANUC I/O
UNIT–MODEL A
6.3.1
Structure of FANUC I/O
Unit–MODEL A