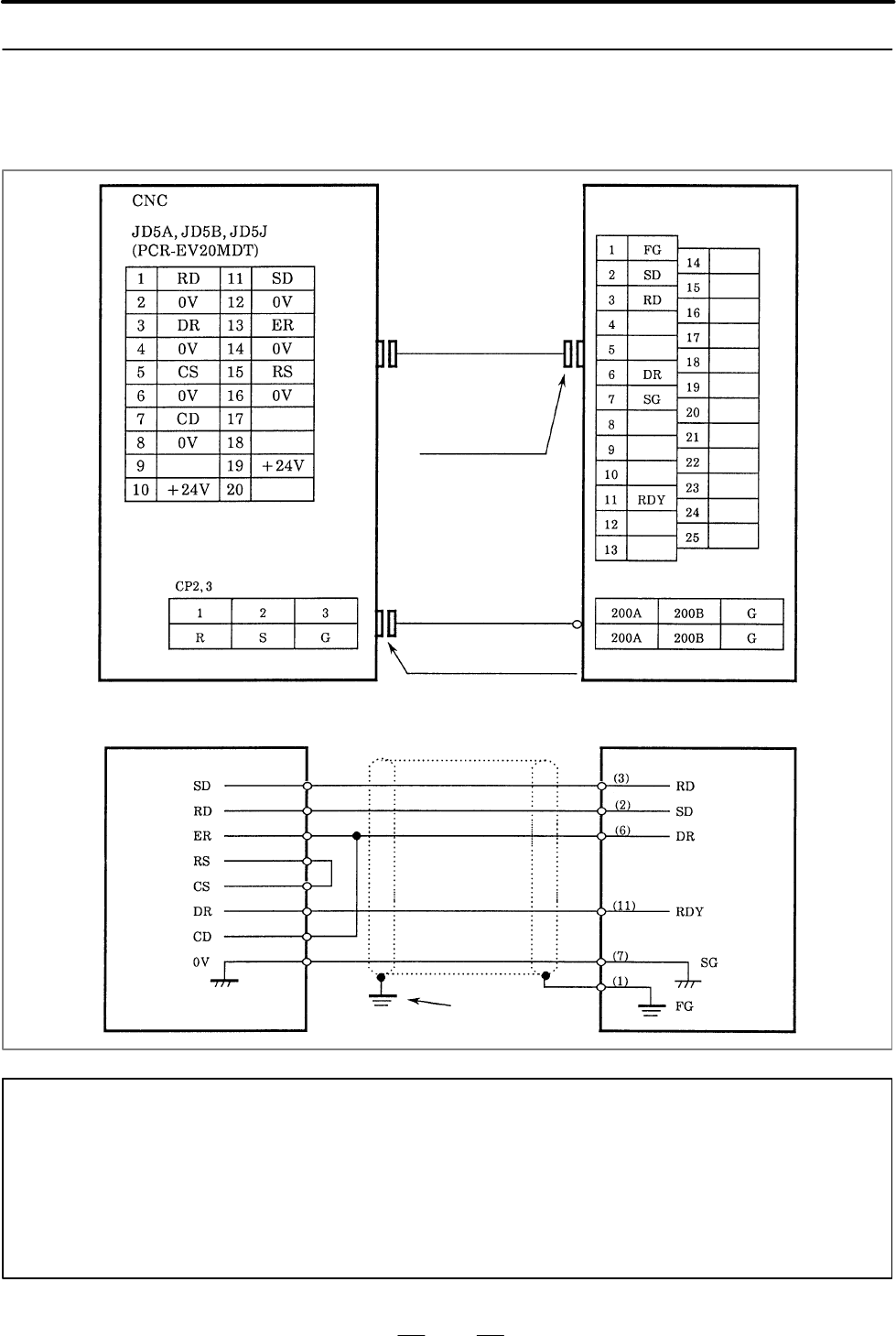 B–62073E/04
7. CONNECTION TO CNC PERIPHERALS
234
Connector: DB–25P
Locking: D110278
(Japan Aviation
Electronic Inc., Ltd.)
Tape reader
DB–25S–T (Japan Aviation
Electronic Inc., Ltd.
M3 screw terminal
NIHON AMP
1–178128–3 (housing)
1–175218–5 (contact)
Use cable lamp
Connect signal cables as shown below.
NOTE
1
Note that cables with the same names on the control unit and the tape reader cannot be
connected.
2
Recommended cable specification: A66L–0001–0041
3
When CP2 and CP3 for the power supply are used for another device or unit, use the 200 VAC
voltage which is synchronized with the power on/off of the CNC power supply as the power
supply for the tape reader.
7.2.6
Connection of Tape
Reader Without Reels