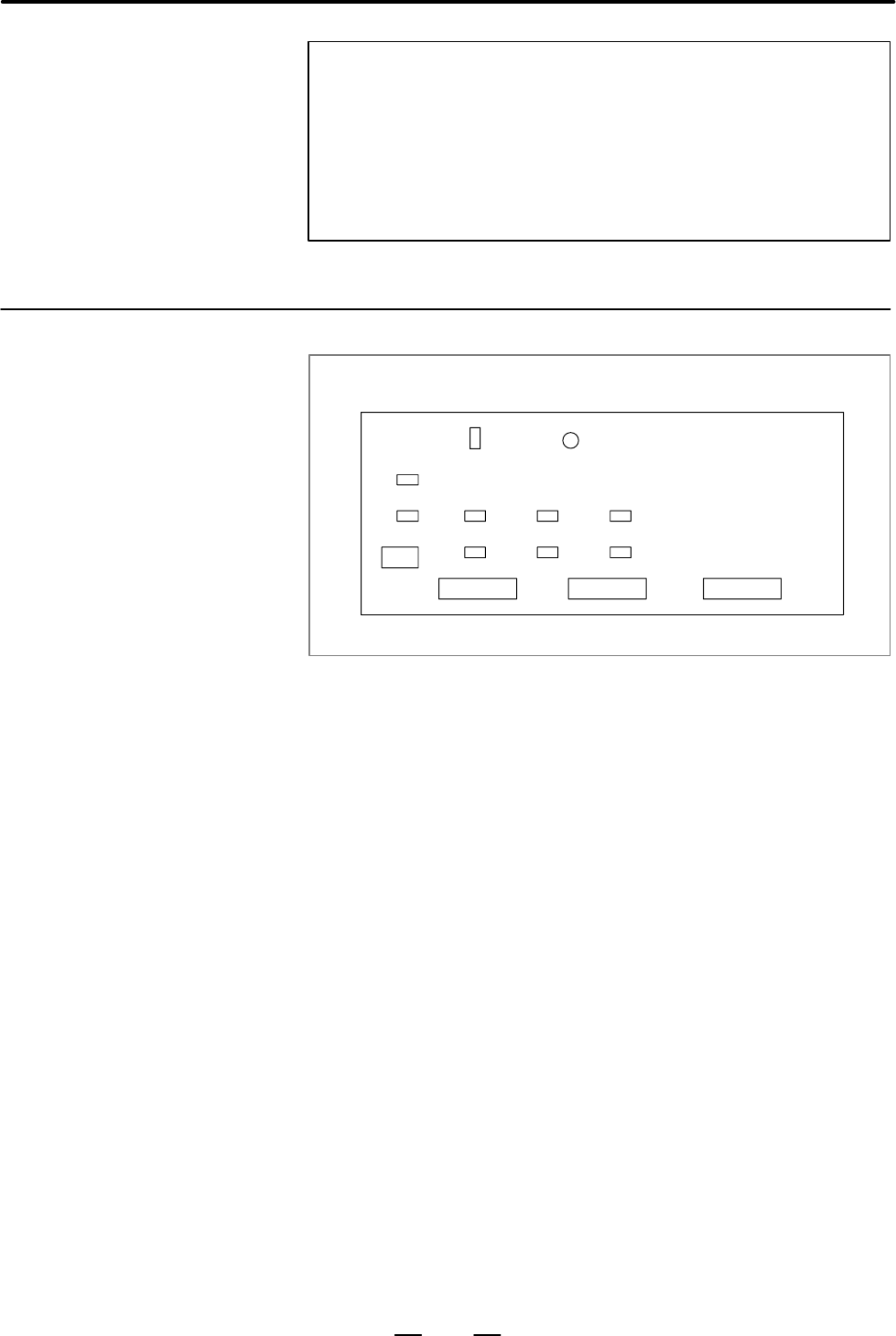 B–62073E/04
6. CONNECTION OF I/O UNITS TO
MACHINE INTERFACE
195
NOTE
If the output signal falls to ground when the output signal is
sink–type (0 V common), the output signal stays ON. For
this reason, sink–type output signals are not recommended
for ensuring safety.
By CE–marking compliancy, source–type (+24 V common)
output signals are required.
A16B–2202–0730
A16B–2202–0731
CP1
ALARM
DAL7
DAL1
DAL3
DAL4
DAL5
DAL6
ALARM lit:
Alarm state (communications with CNC suspended)
The source output operator's manual connection unit is provided with a
function for detecting and outputting an alarm for excessive current
flowing to the output driver device caused by DO falling to ground.
When the above alarm is detected, the CNC outputs a system alarm, and
the LED corresponding to the DO where the alarm occurred lights. See
the following table for details on which LED lights.
You can also disable output of the output driver alarm as a CNC system
alarm by the on–board setting pin "CP1".
If falling to ground of the DO causes excessive current to flow to the
output driver device.
6.6.3
ALARM LEDs on
Source Output
Operator's Panel
Connection Unit