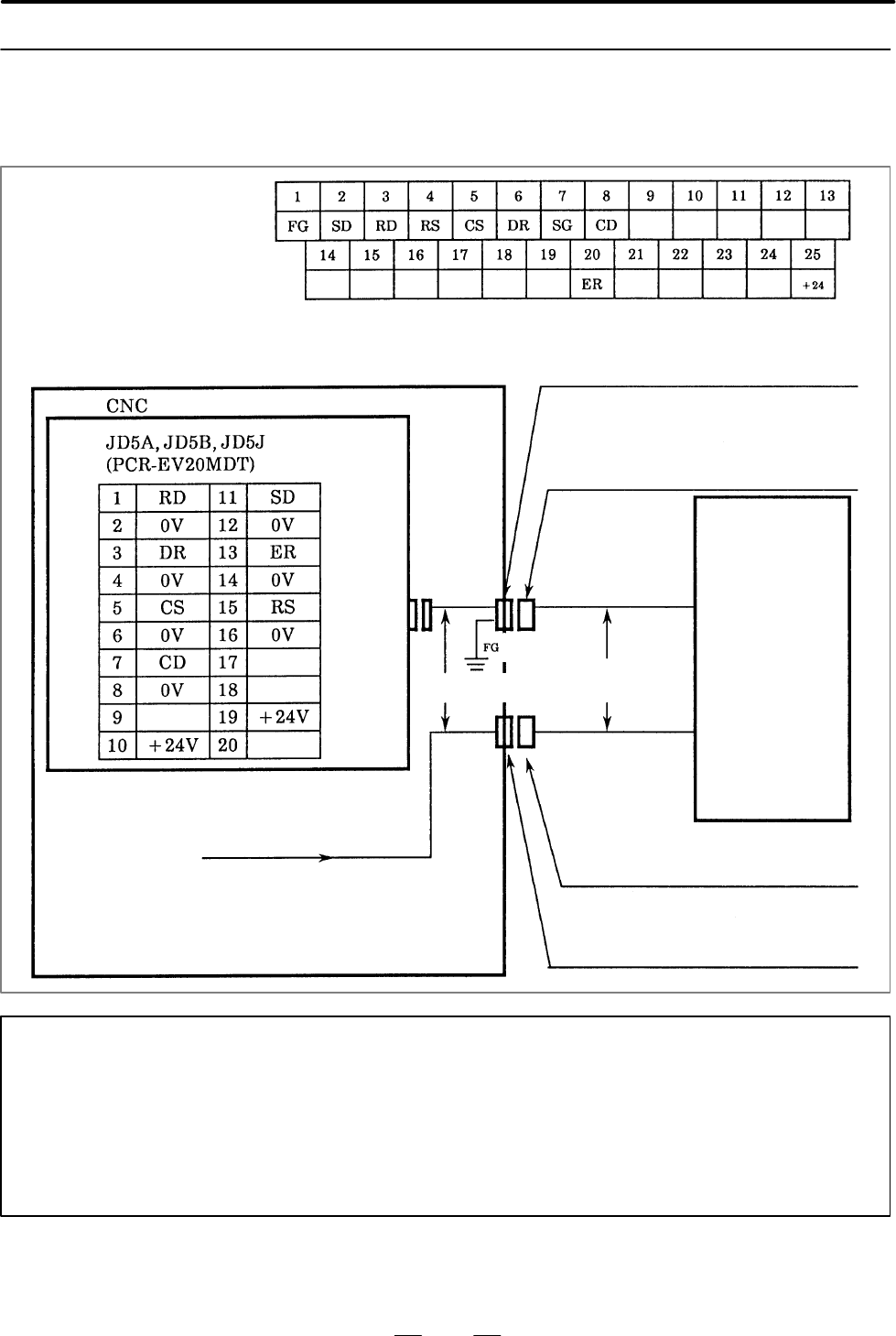 B–62073E/04
7. CONNECTION TO CNC PERIPHERALS
231
RELAYING CONNECTOR
SIGNAL LAYOUT
Relaying cable
Accessory for
portable tape reader
Input power supply
Relaying connector
Connector: DBM–25S (Japan Aviation
Electronic Inc., Ltd.)
Lock metal: D20418–J2 (Japan Aviation
Electronic Inc., Ltd.)
Cable side connector
Connector: DBM–25P (Japan Aviation
Electronic Inc., Ltd.)
Lock metal: DB–C2–J9 (Japan Aviation
Electronic Inc., Ltd.)
AC200 to 240 V (+10%, –15%)
50/60 Hz
"
1 Hz

110 VA (Without reel)
130 VA (With reel)
Portable tape
reader
Cable side plug
WF7013 (Matsushita Denko)
Plug receptable
WF3012E (Matsushita Denko)
NOTE
1
Prepare the relaying connector, the relaying cable and the plug receptacle at the machine tool
builder.
2
Prepare the power supply for PPR at the machine tool builder.
3
Recommended cable specification: A66L–0001–0041
4
When connecting the portable tape reader, set the corresponding parameter to use reader
puncher interface (baud rate is 4800 baud).
7.2.3
Portable Tape Reader
Connection