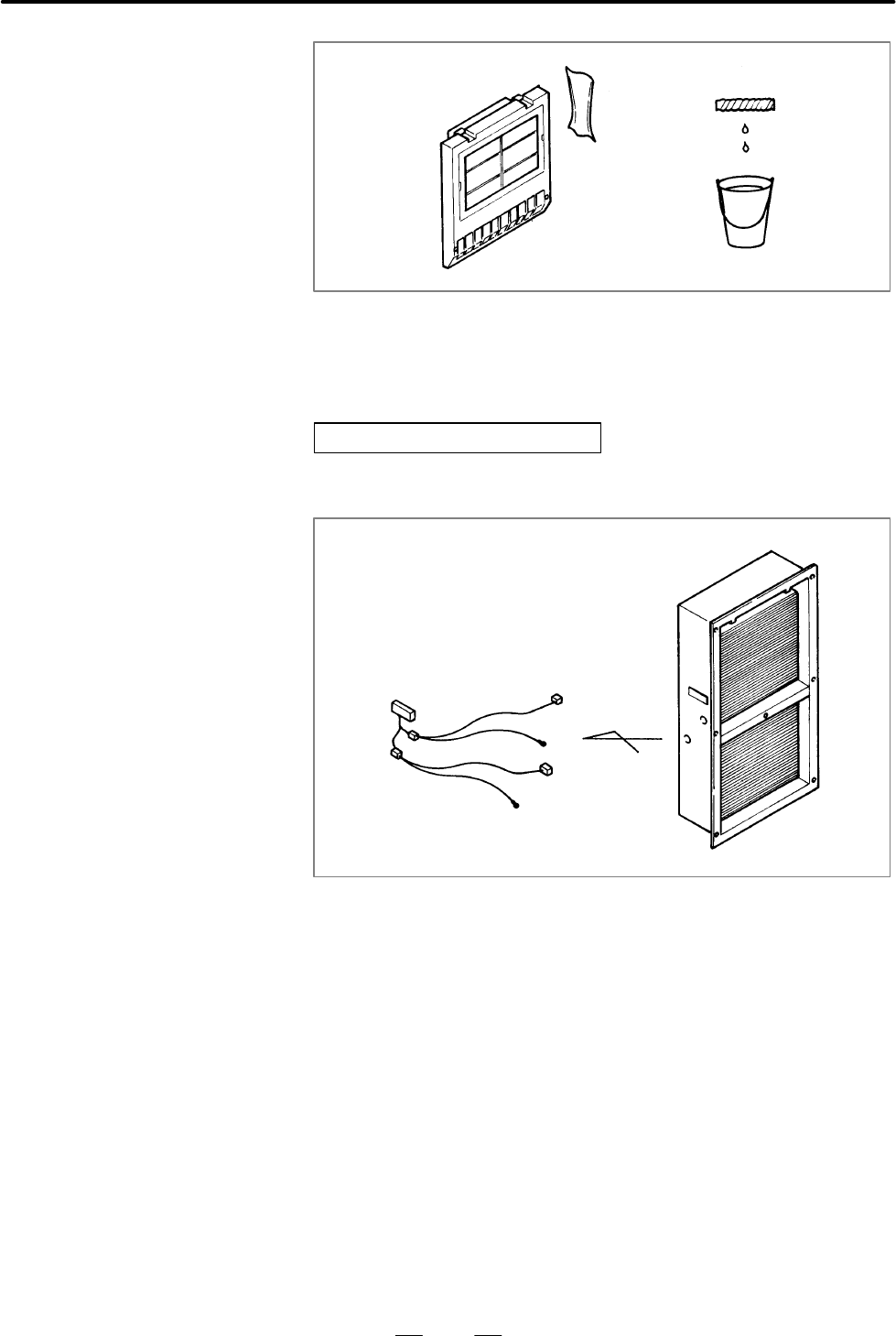 B–62073E/04
3. INSTALLATION
29
(ii)Cleaning heat exchanger fan
Detach the heat exchanger from the unit and either blow off with
air, wipe off with a dry cloth, or brush the accumulated dirt,
condensation, etc.
When the dirt is especially severe
(1)Detach the internal fan unit, the terminal unit, and the cable
from the main unit.
Main unit
Terminal unit and cable
(2)Using a neutral detergent, remove the dirt from the main unit fan
section by brushing.
At this time, take care not to bend the fin of the element.
(3)After cleaning, dry well.
(iii)Installation
After completing cleaning of the fan unit and heat transformer.
(1)Install the terminal unit and cable in the original position.
(2)Install the fan unit in the original position. At this time, do not
forget to connect the fan power cable and the earth cable.