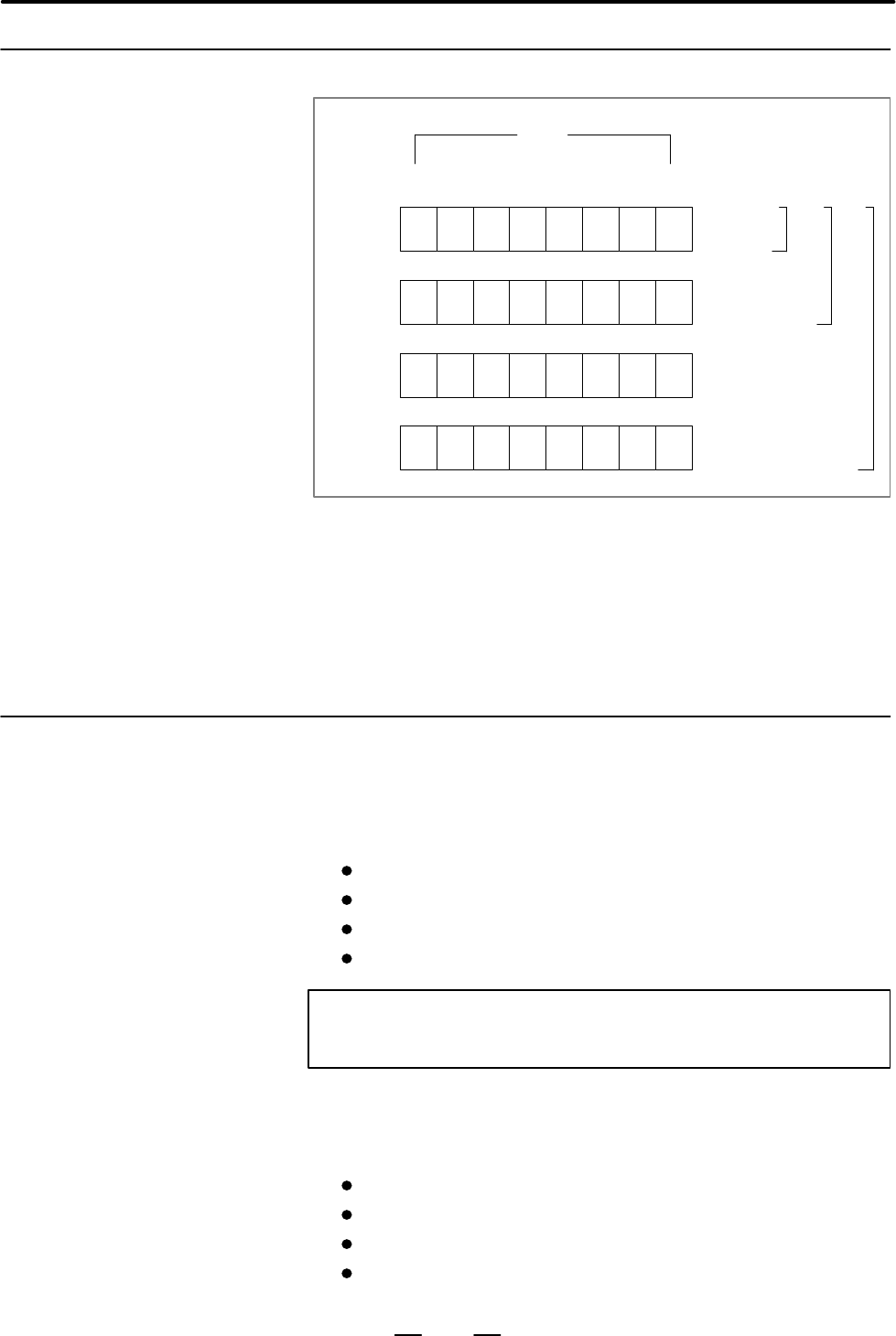 B–62073E/04
6. CONNECTION OF I/O UNITS TO
MACHINE INTERFACE
145
Address in
the module
Bit
0
1
2
3
Module of
8 points
Module of
16 points
Module of
32 points
Addresses in a module are defined relatively, with the beginning address
as 0. Real addresses viewed by the sequence program of the PMC are set
by the programmer.
For input modules, an input signal becomes "1" when the contact point
connected with the input is turned ON. For output modules, an output
contact point (or transistor) is turned ON when the output signal is "1".
Determine the number of I/O points for the I/O Unit–MODEL A using the
following.
(1)Output points
Sum of the actual output
Occupied output points
points in a group
NOTE
Count AOA05E as 8 points and AOA12F as 16 points.
(2)Input points
Sum of the actual input
Occupied input points
points in a group
6.3.10
Correspondence
between I/O Signals
and Addresses in a
Module
6.3.11
Number of I/O Points
for I/O Unit–MODEL A