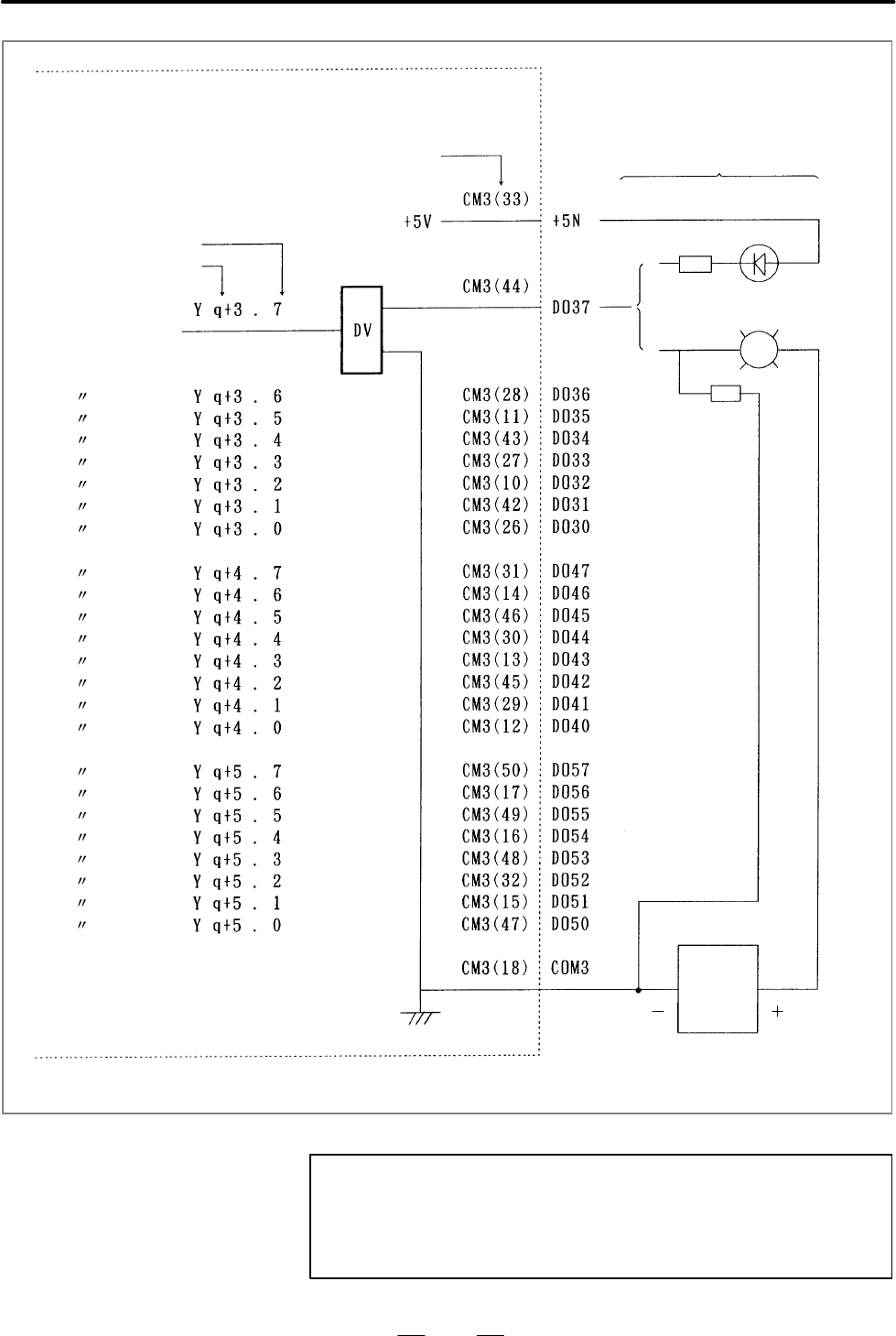 B–62073E/04
6.
CONNECTION OF I/O UNITS TO
MACHINE INTERFACE
186
Operator's panel connection unit
Connector terminal number
Address number
Bit number
Direct current input
signal A
Example of connection
+24 V
regulated
power
supply
NOTE
The machine tool builder can determine address number q.
The common voltages for DO57 to DO00 are connected in
the operator's panel connection unit (COM3).