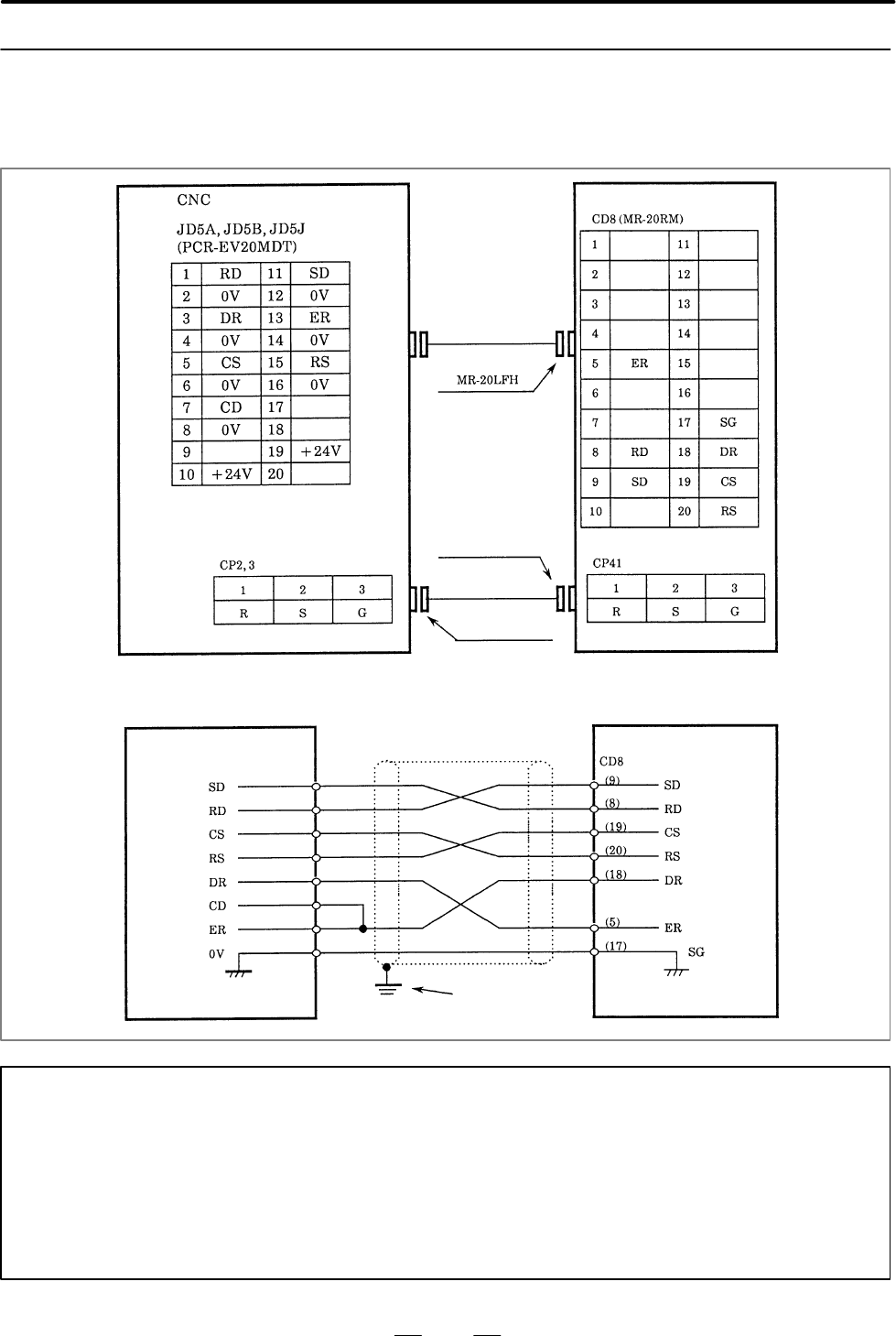 B–62073E/04
7. CONNECTION TO CNC PERIPHERALS
235
Burndy Japan
SMS3PK–5
Tape reader
NIHON AMP
1–178128–3
Use cable lamp
Tape reader
Control unit
Connect signal cables as shown below.
NOTE
1
Note that cables with the same names on the control unit and the tape reader cannot be
connected.
2
Recommended cable specification: A66L–0001–0041
3
When CP2 and CP3 for the power supply are used for another device or unit, use the 200 VAC
voltage which is synchronized with the power on/off of the CNC power supply as the power
supply for the tape reader.
7.2.7
Connection of Tape
Reader with Reels