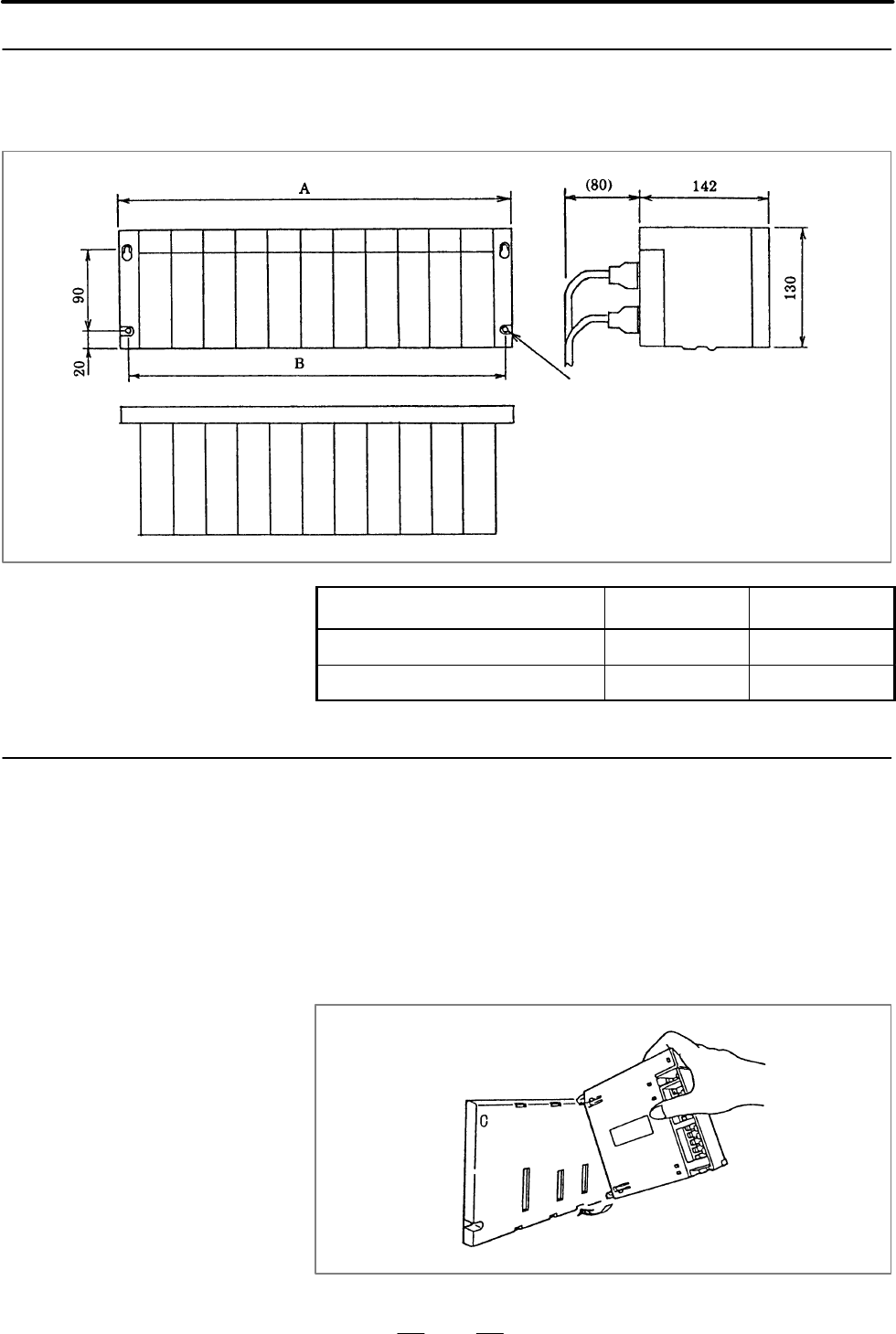 B–62073E/04
6.
CONNECTION OF I/O UNITS TO
MACHINE INTERFACE
132
For 5–slot base unit (ABU05A)
253
238
For 10–slot base unit (ABU10A)
430
415
Interface modules and various types of I/O modules can be mounted to
and dismounted from the base unit easily as shown below.
(1)Mounting
(a)
Hang the hook at the top of the module on the groove in the upper
side of the base unit.
(b)Make the connector of the module engage with that of the base unit.
(c) Push the module in the lower groove of the base unit till the stopper
in the lower side of the module stops.
6.3.2
Outer Dimensions
6.3.3
Mounting and
Dismounting Modules