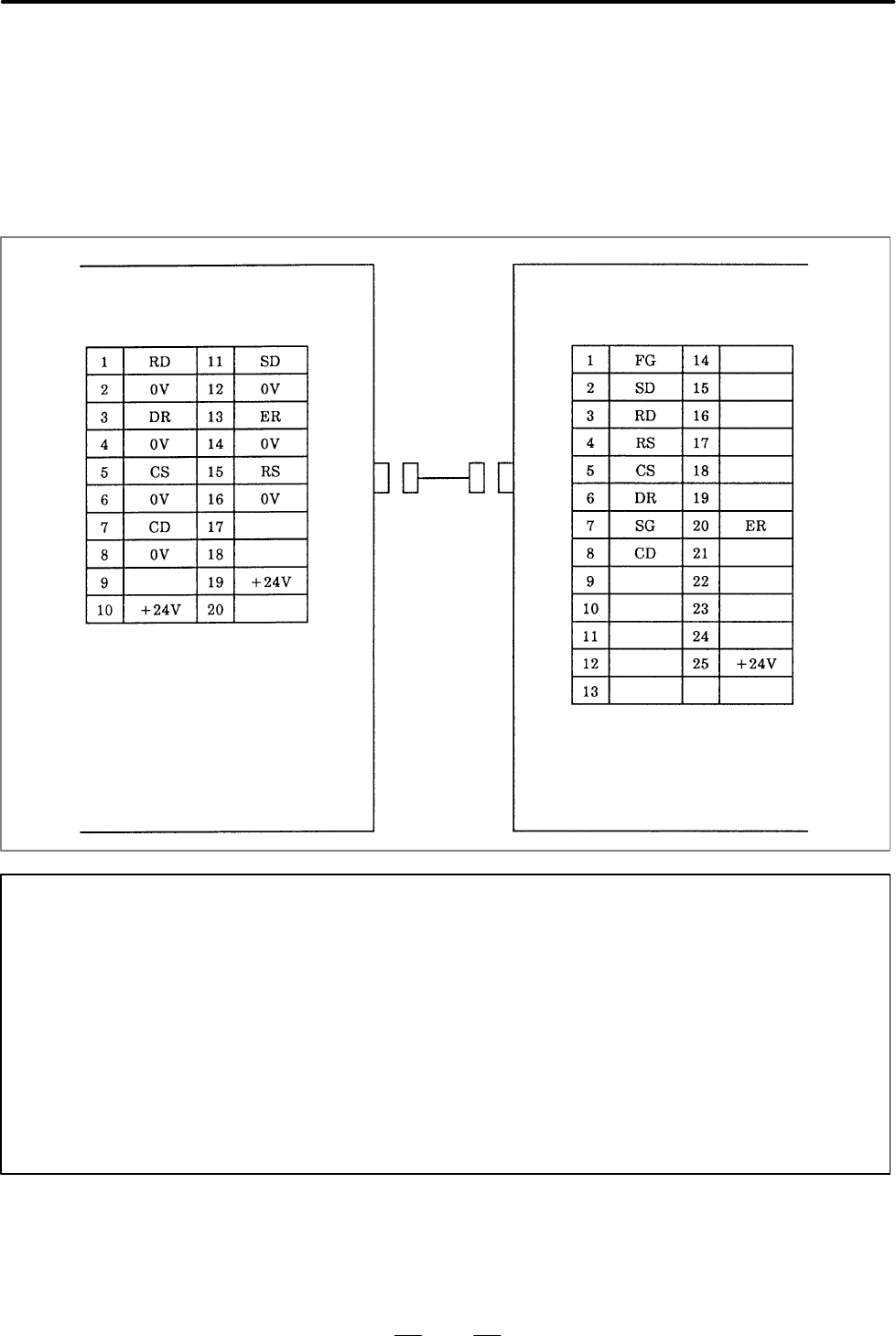 B–62073E/04
7. CONNECTION TO CNC PERIPHERALS
275
Control unit
MMC–II MAIN CPU
JD5A to JD5B: PCR20
Punch panel (RS–232C)
CD6A to CD6B: DBM–25S
CD6A
to
CD6B
JD5A
to
JD5B
JD6
(Note 3)
NOTE
1
The above diagram shows the connection with the punch panel (connector for an extension
cable). For connection with external devices, prepare cables for direct connection, if necessary.
2
The +24 V terminal in the above diagram is used exclusively for the FANUC I/O devices. Do
not use it for other purposes.
When a FANUC I/O device that utilizes +24 V is connected to Series 15–B, do not connect more
than one device at one time due to the limitation of the power supply.
3
For the MMC CPU (A02B–0120–J201), which requires two RS–232C channels and one
RS–422 channel, JD6 is used as an RS–422 port. Therefore, it cannot be used as an RS–232C
interface.
4
The MMC–
II

board cannot be used on the 15TED/15TEE/15TEF/15MEK/15MEL.
7.12
CONNECTION
BETWEEN THE
SERIES 15–B
PERIPHERAL UNITS