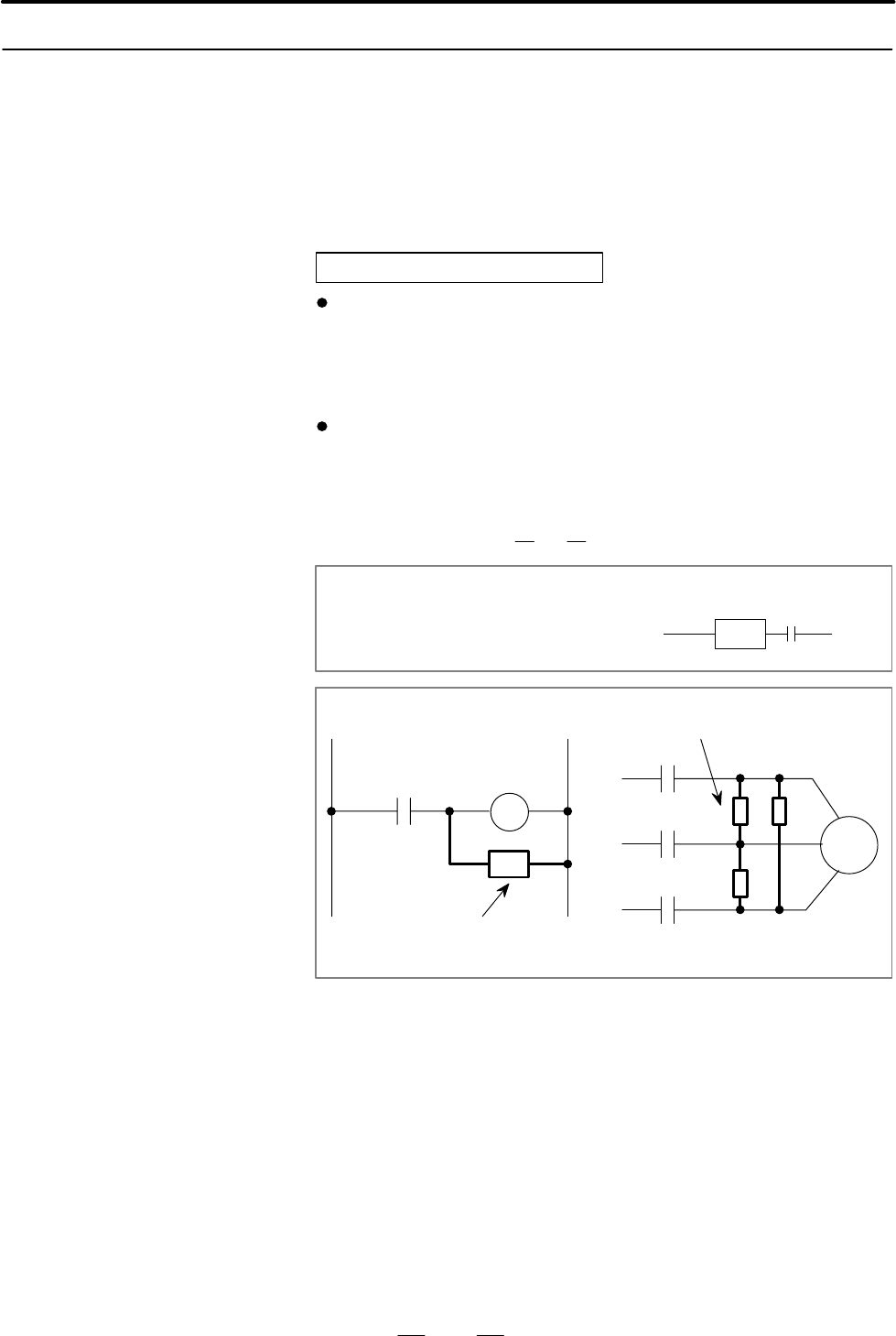 B–62073E/04
3. INSTALLATION
36
The AC/DC solenoid and relay are used in the power magnetics cabinet.
A high pulse voltage is caused by coil inductance when these devices are
turned on or off.
This pulse voltage induced through the cable causes the electronic circuits
to be disturbed.
To reduce the pulse voltage, use a spark killer for an AC device or a diode
for a DC device.
Notes on selecting the spark killer
Use a spark killer consisting of a resistor and capacitor in series. This
type of spark killer is called a CR spark killer.
(A varistor is useful in clamping the peak voltage of the pulse voltage,
but cannot suppress the sudden rise of the pulse voltage. FANUC
therefore recommends a CR spark killer.)
The reference capacitance and resistance of the spark killer shall
conform to the following based on the current (I (A)) and DC
resistance of the stationary coil:
1)
Resistance (R):
Equivalent to DC resistance of the coil
1
2
10
to
1
2
20
CR
Equivalent circuit of thespark killer
AC relay
Motor
Spark killer
Spark killer
3.6.4
Noise Suppressor