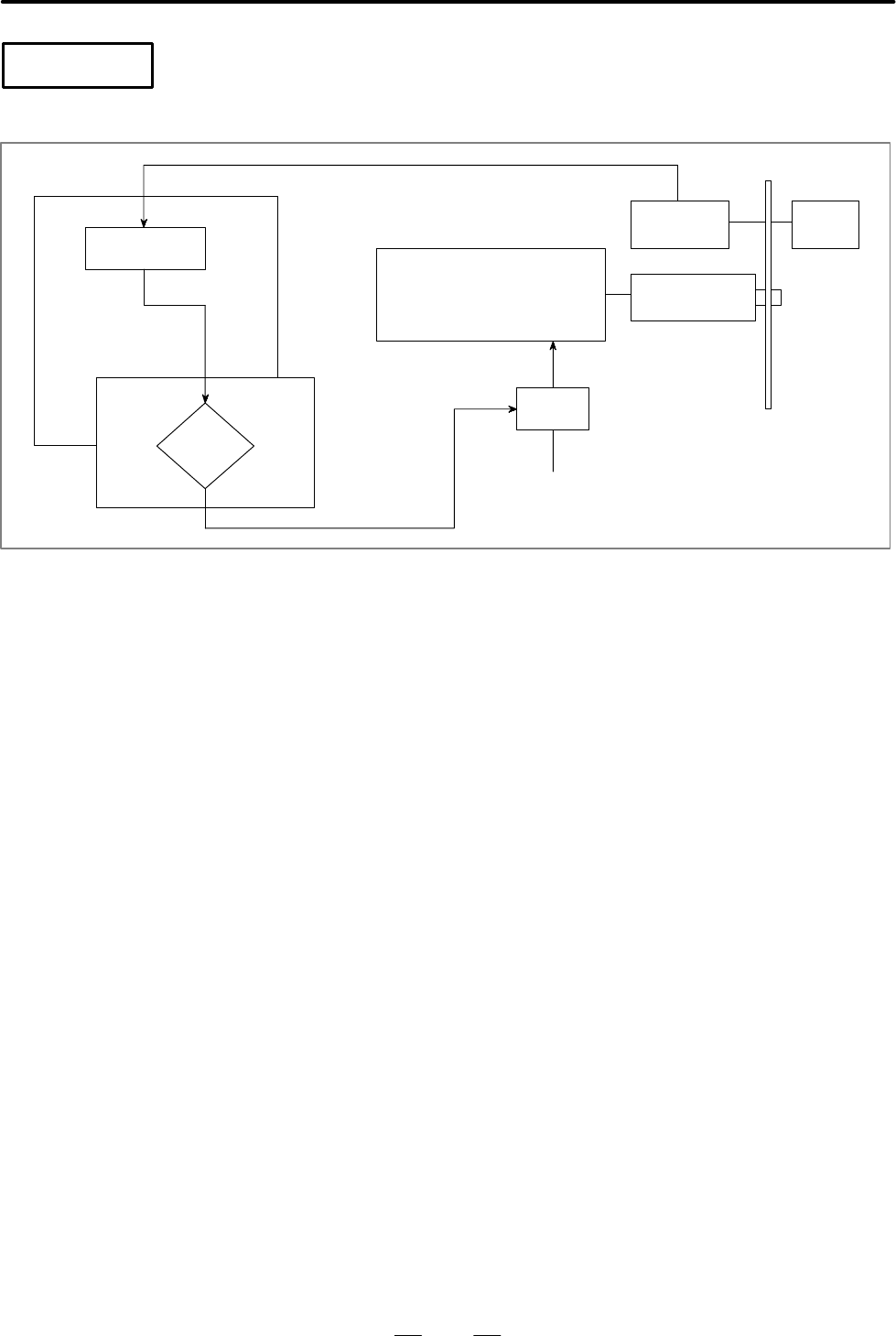 B–62073E/04
7. CONNECTION TO CNC PERIPHERALS
253
Spindle Motor Safety Measure
To ensure a high degree of safety in the event of a malfunction, adopt a
safety measure such as that shown below capable of stopping spindle
rotation if a speed higher than the specified spindle speed is detected.
Spindle speed
detection
Greater
than
specified
value?
PMC
CNC
Actual spindle speed
signal
AR0 to AR15
P/C
Spindle
SP motor
Spindle amplifier
MCC
200 VAC input
Example of safety circuit when analog spindle I/F interface is used
The speed of rotation input to the CNC from the position coder is read by
the PMC. If this speed of rotation exceeds the preset spindle speed, the
MCC for the spindle amplifier is shut OFF by the PMC.
WARNING