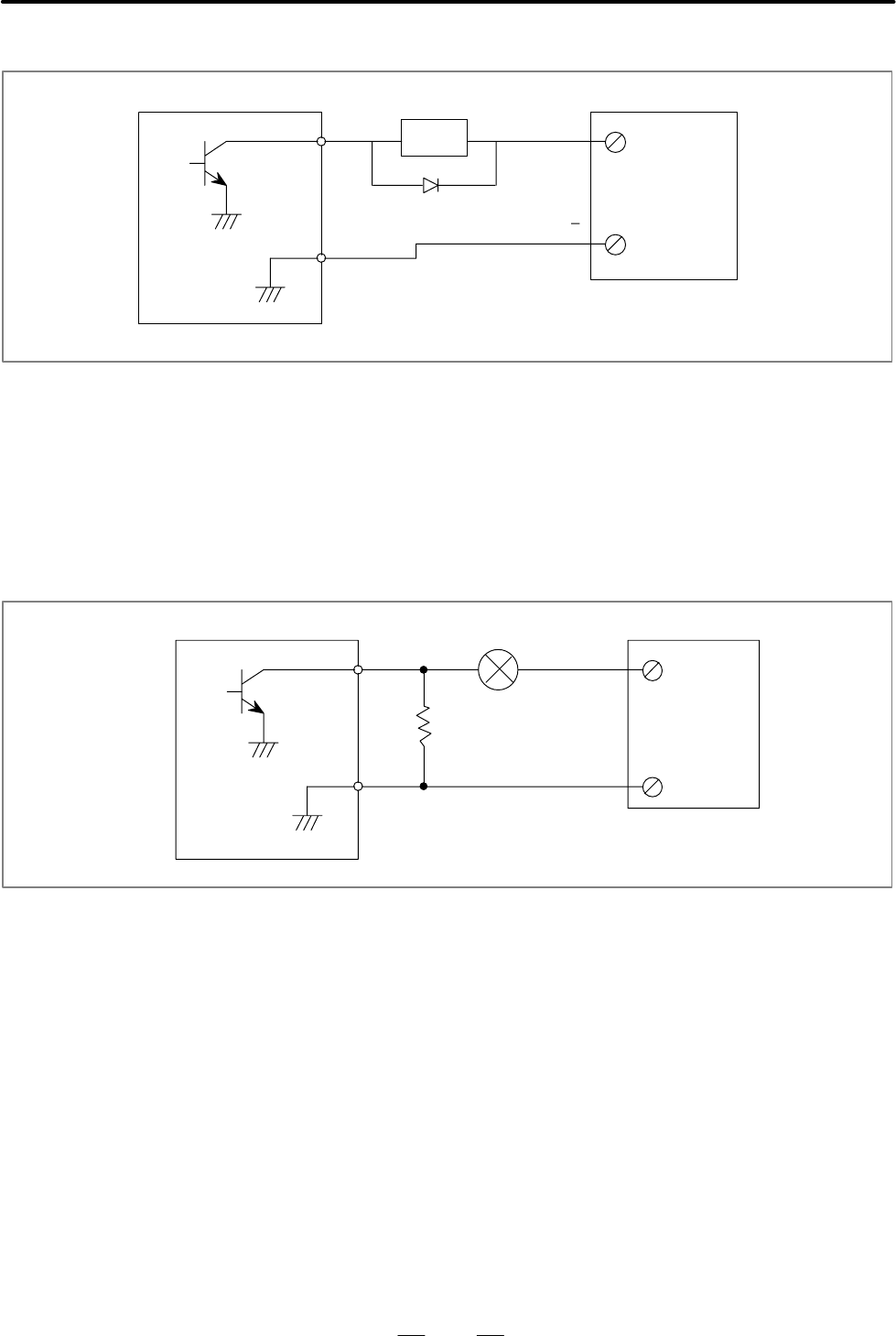 B–62073E/04
6.
CONNECTION OF I/O UNITS TO
MACHINE INTERFACE
178
(b)Output circuit
Relay
Machine
Regulated power
supply on the
machine
CNC
+
Transistor output circuit
(c)
When an inductive load such as a relay is connected to the
machine, mount a spark killer as near the load as possible (20
cm or less). When a capacitive load is connected to the machine,
insert a serial resistor for limiting the current so that the rated
current and voltage are ensured even for an instantaneous value.
(d)When the lamp is turned OFF, its resistance becomes extremely
low. So, when the lamp is turned on directly by transistor
output, surge current may flow and damage the transistor. For
this reason, add a protective circuit as shown below.
–
+
Regulated
power
supply
CNC
Protective resistor
Lamp