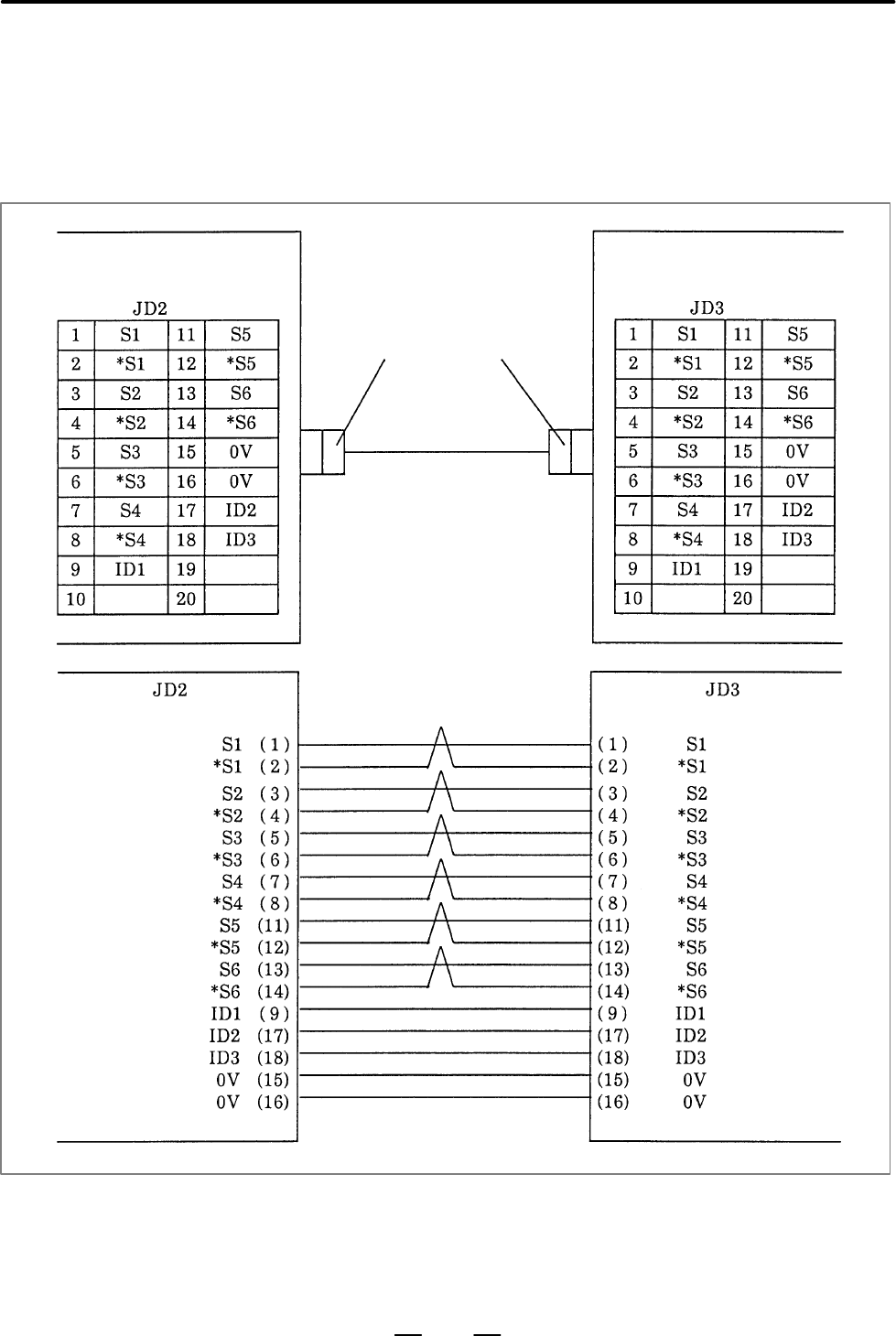 B–62073E/04
6. CONNECTION OF I/O UNITS TO
MACHINE INTERFACE
139
(i)
When the cable is more than 10 meters long.
(ii)When the cable runs between different cabinets and there is no
appropriate ground wire between the cabinets.
(iii)When there is concern that the cable is influenced by strong
noise.
(2)Cable K2X
AIF01A
Connector HONDA TSUSIN
PCR–E20FS
AIF01B
(a)
Connect the signals with the same name.
(b)Make sure to use twisted pair wires for the following signals:
S1 and *S1, S2 and *S2, S3 and *S3
S4 and *S4, S5 and *S5, S6 and *S6