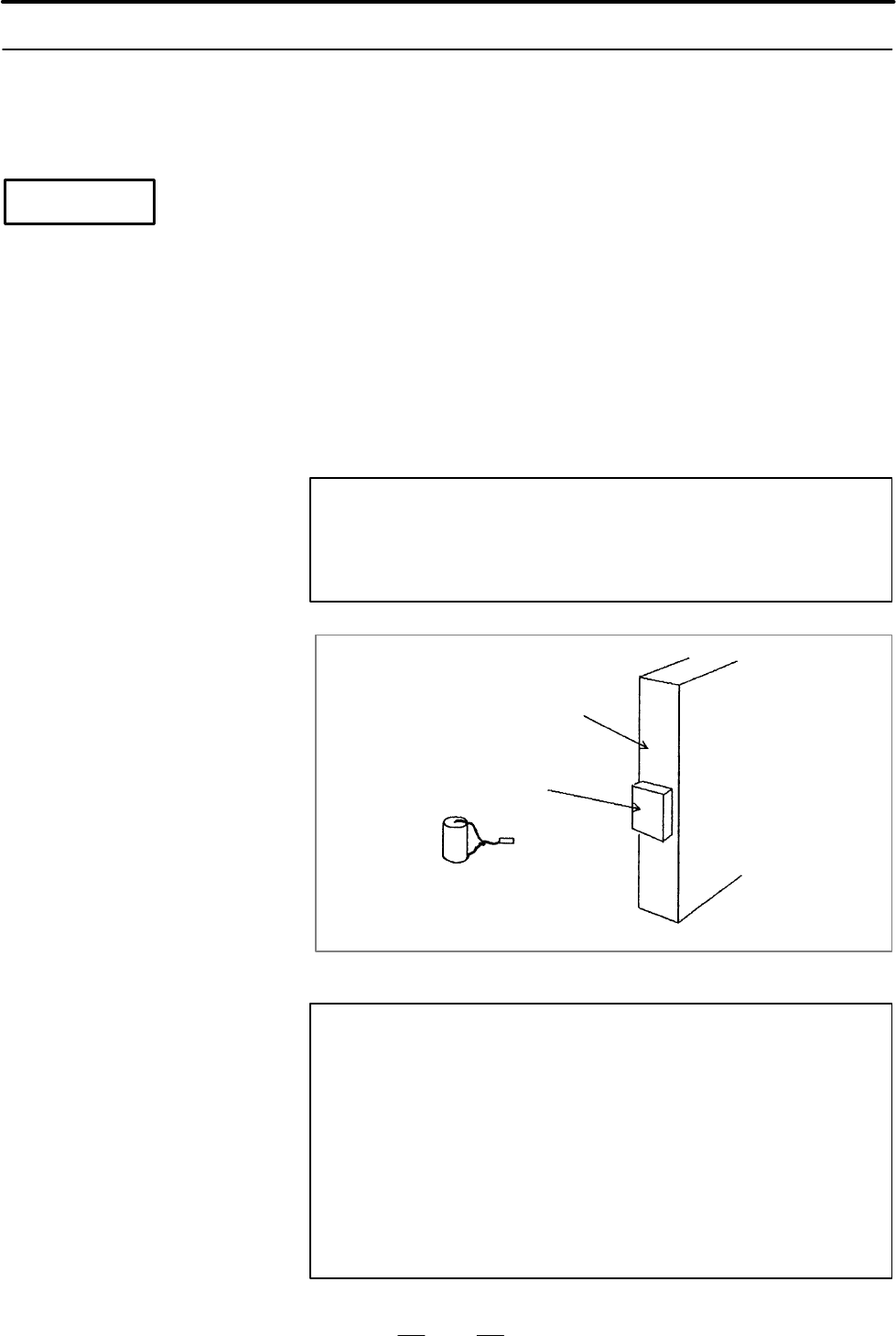 B–62073E/04
3. INSTALLATION
44
The part program, offset data and system parameters are stored in the
CMOS memory of the control unit and they are retained even while the
main power is cut off. The power of the memory is backed up by a lithium
battery which is mounted on the front panel of the power supply unit. Data
is retained even while the main power is OFF. The control unit is shipped
from the factory equipped with the battery.
Replace the battery within one week after the "BAT" warning message is
displayed blinking on the CRT screen indicating lower battery power, or
when the battery alarm signal is output to the PMC. Otherwise, data in
memory will be lost.
A lithium battery is used for the battery. Follow the following
precautions.
WARNING
Incorrect replacement of the battery may cause an
explosion.
Replace only with the specified battery.
Power Supply
Unit front panel
Battery
Compartment
Battery inside
Fig. 3.7.2
NOTE
The part program, parameters and variables are stored to
non–volatile memory in the CNC unit. Normally, turning the
power ON and OFF will not cause data in memory to be lost.
However, it is conceivable that erroneous operation may
delete data, or important data stored in non–volatile may
have to be deleted to restore trouble.
We recommend backing up data beforehand so that the
system can be restored quickly in the event that unexpected
trouble occurs.
3.7.2
Battery for Memory
Backup
WARNING