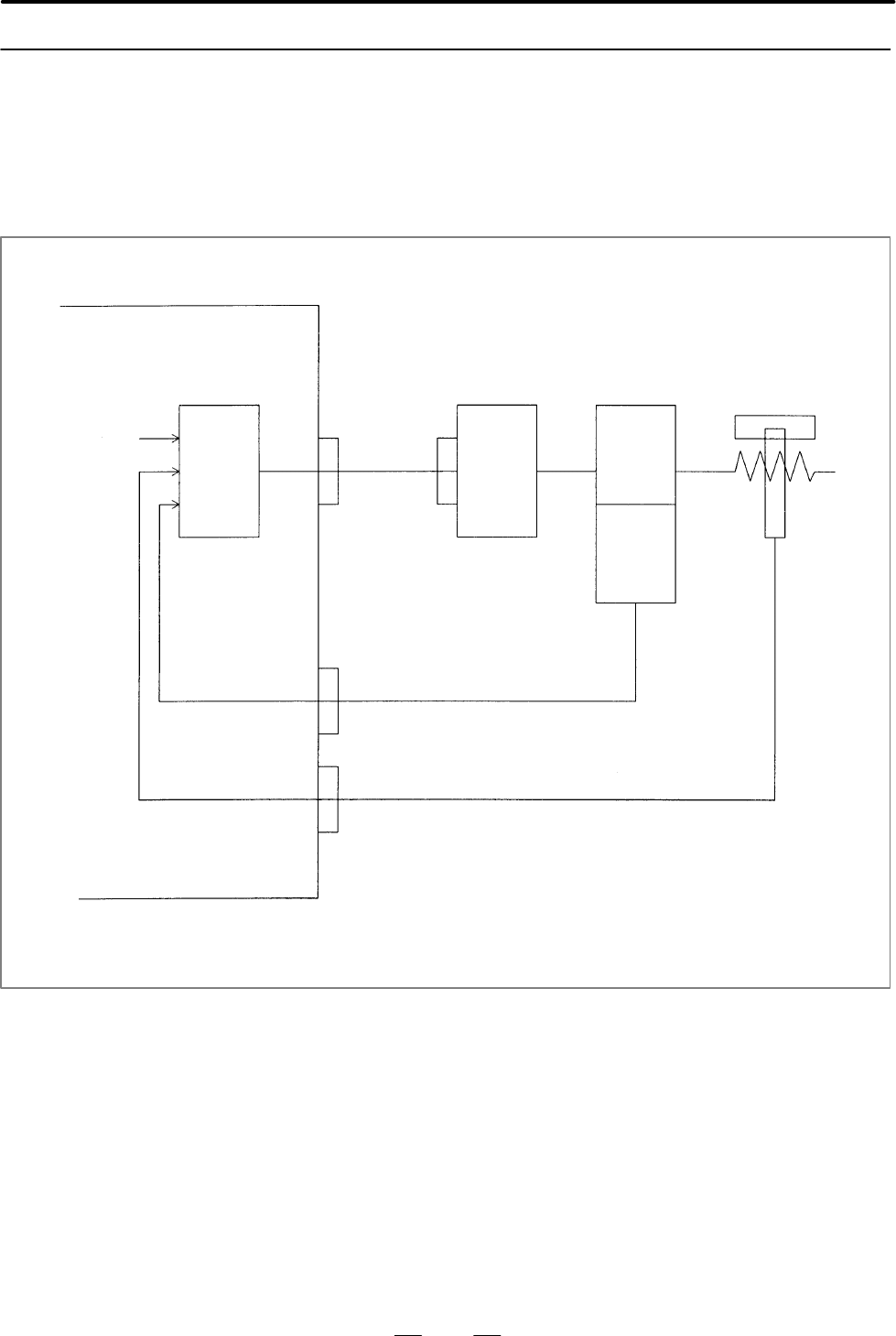 B–62073E/04
7. CONNECTION TO CNC PERIPHERALS
273
The hybrid control system requires an auxiliary position detecting device
in addition to the position detector used in conventional servo systems.
This auxiliary position detecting device is called the separate detector.
For hybrid control, the pulse detector can be used as the separate detector
(linear scale such as an optical scale or Magnescale). The separate
detector connectors (JF21 to JF28) of the CNC are the same as those of
the linear scale interface (see 7.10.4).
Position
command
Hybride
control
Digital
servo
amp.
AC
servo
motor
Build in
pulse
coder
JVn
n: Axis number = 1, 2, 3 ...
Linear scale
JFn
JF2n
CNC
7.10.7
Hybrid–control
Connections