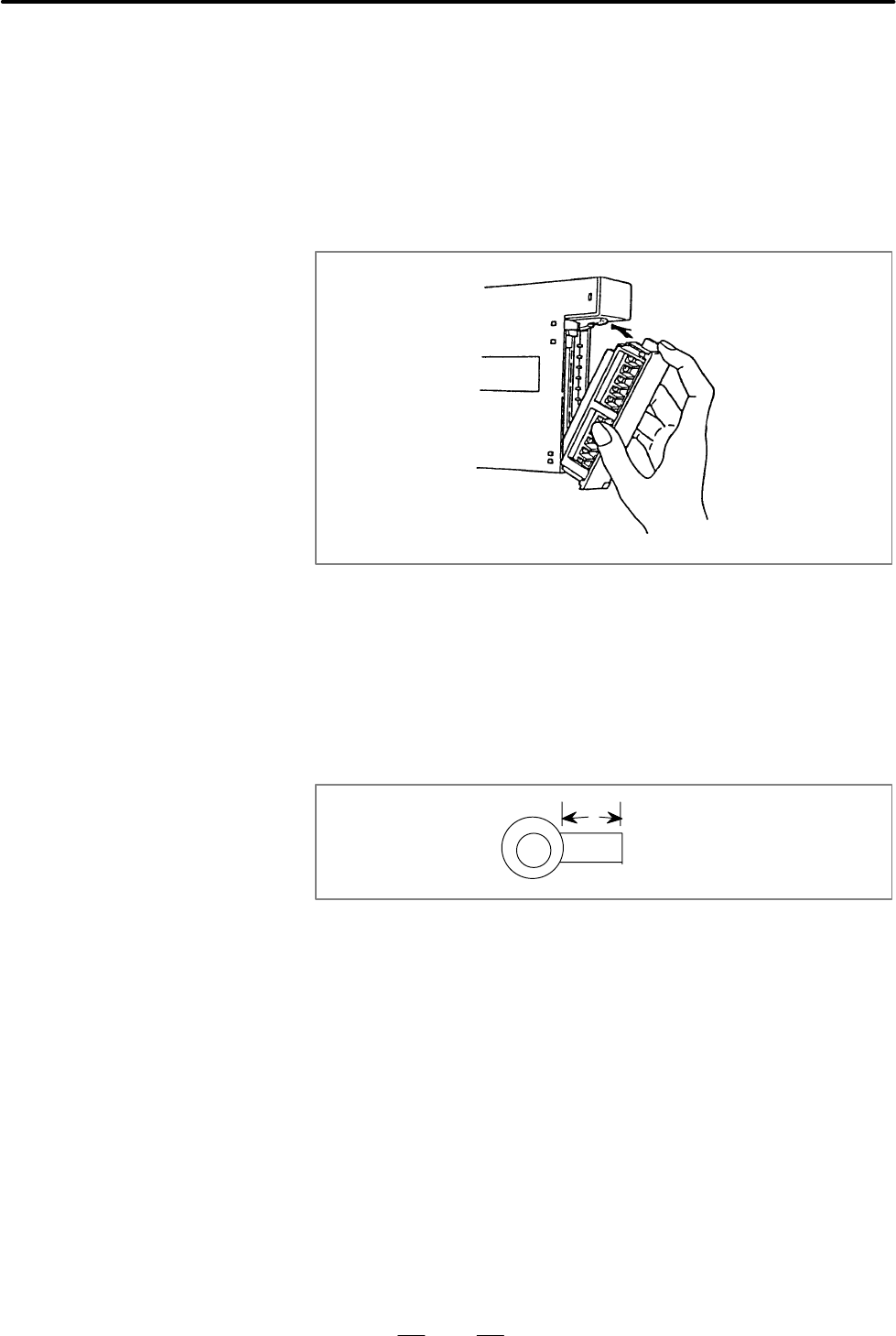 B–62073E/04
6.
CONNECTION OF I/O UNITS TO
MACHINE INTERFACE
142
(b)Mounting the terminal block
(i)
Insert the protruding portion at the bottom of the terminal block
in the groove of the module side.
(ii)Push the terminal block using the engaging point of the
protruding portion and the groove as an axis and mount it in the
module firmly.
(iii)Open the cover of the terminal block and check to make sure the
latch at the top of the terminal block is firmly set.
(2)Cautionary points when wiring terminal block type
(a)
Wiring material:
AWG22 to 18 (0.3 to 0.75mm
2
)
A wire as thin as possible is recommended.
(b)Crimp style terminal:
M3.5
Crimp style terminal with no insulation
sleeve and a short distance "A", as
illustrated in the drawing below, is
recommended.
A
(c)
Mark tube:
As short a mark tube as possible ; cover crimped part
with the mark tube.